The St. Regis Venice, located along the Grand Canal, is pleased to welcome German artist Gregor Hildebrandt as its new artist in residence. Hildebrandt's captivating "Series of Cinema Icons," custom-made for the hotel's Gran Salone, celebrates the interplay between music, cinema, and art. Made entirely of cassettes, each represent a season and are adorned with portraits of iconic actresses symbolizing Spring, Summer, Fall, and Winter. The timeless beauty of Magda Schneider, Zooey Deschanel, Nadia Sibirskaïa, and Mylène Demongeot grace the walls of the Gran Salon, inviting guests into a realm of cinematic nostalgia and artistic immersion.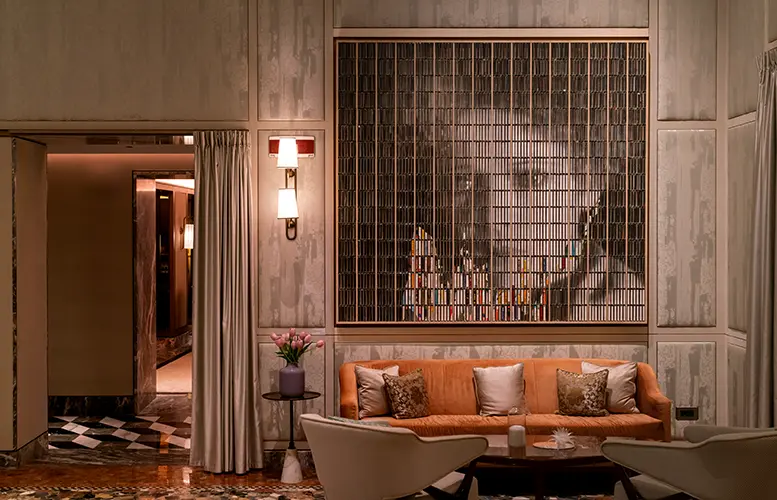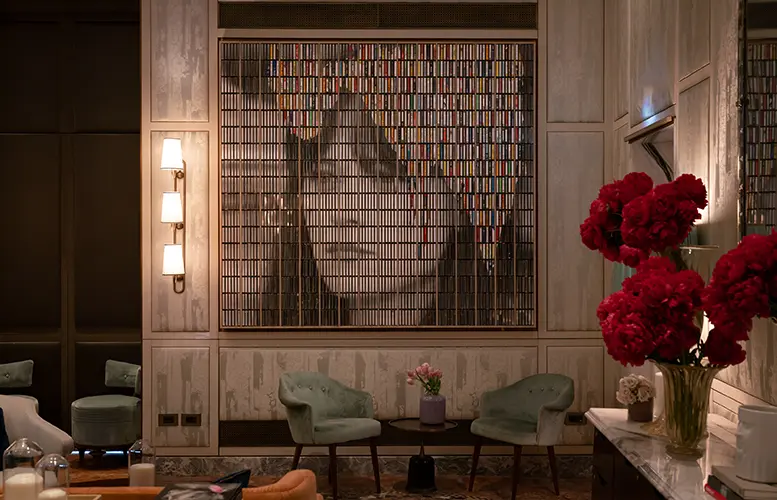 Throughout its history, the hotel has played host to a roster of illustrious guests, tastemakers and artists including that of famous painter Claude Monet. This history and art influences plays a major role in the design, art and aesthetic of the hotel, with many extraordinary art pieces located in the rooms and in the suites, giving the guests a sense of total immersion in an environment populated with art. Since its opening, the hotel collaborates with curator Gisela Winkelhofer, founder and owner of Edition artCo on its art curation.
About Gregor Hildebrandt: Hildebrandt is a modern German artist. His iconic works are represented in collections and museums like Centre Pompidou Paris, Rubell Family Collection Miami, Martin Z. Margulies Collection Miami, Collection Steve and Chiara Rosenblum Paris, Pat and Juan Vergez Collection Buenos Aires, Kunsthalle Prague. Gregor Hildebrandt´s works are on display all over the globe at the leading art fairs like Art Basel, Frieze, Arco Madrid, ZonaMaco, The Armory Show and many more.