Packing for any vacation, no matter the time of year or location can be stressful. There never seems to be enough space for everything you think you may need, and finding the smallest remaining gap to fit your shoes feels like a test you won't pass.
Finding stylish and comfortable footwear is always the ultimate goal, as you want the best of both worlds while on holiday. Luckily, making these decisions is easier than you may think. By taking into account a few simple tips, you will easily find space for your favourite Converse and the best beach sandals.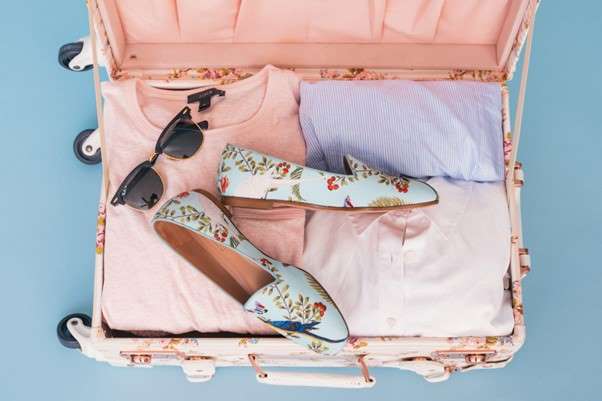 Things to Consider
When deciding on what shoes are best to pack, the destination of your trip will play a massive role in influencing that decision. If you plan to spend the summer exploring beautiful European cities lined with cobblestoned streets and plenty of stairs to climb, a solid and comfortable walking shoe will be at the top of your priority list.
Alternatively, a beach vacation or all-inclusive resort will have fewer opportunities for closed walking shoes, allowing you to pack light and break out your favourite sandals. Finally, for trips to popular cities, a stylish sneaker will let you easily explore and look fashionable while doing so.
Furthermore, many countries have multiple different landscapes worth exploring at once. What may be suitable for a hike one day might not suffice the next while taking in the stunning coastal views. By spending a small amount of time researching your destination, you will better understand what to expect once you arrive.
Additionally, you should consider the activities you plan to partake in. For example, many beach locations have stunning hikes on offer, requiring a study and bulky pair of hiking boots. In contrast, if this is the holiday you finally learn to snorkel, extended ocean time may need protective water shoes.
Walking Shoes
A standard pack for any European summer vacation starts with a good pair of walking shoes. While these ancient cities are packed with historical buildings and must-see landmarks, they require plenty of walking to access everything you may want to see. 
Although the colour and design you pick are entirely up to you, choosing a pair with a grippy rubber sole, instep padding, and light, breathable fabric will happily carry you around. If possible, select a pair that is waterproof or machine washable for simple maintenance on the go.
Sandals
Sandals are not necessarily the best choice when exploring a European city, but they are a fantastic and comfortable choice for many holiday activities. The style you choose is entirely up to your personal preferences, but avoid anything with a heel to extend their versatility.
If you plan to have a date night or go out for a semi-formal event while vacationing, they are a great footwear choice that can be dressed up. However, limit yourself to one or two pairs of sandals at the most, as they are limited in their usage.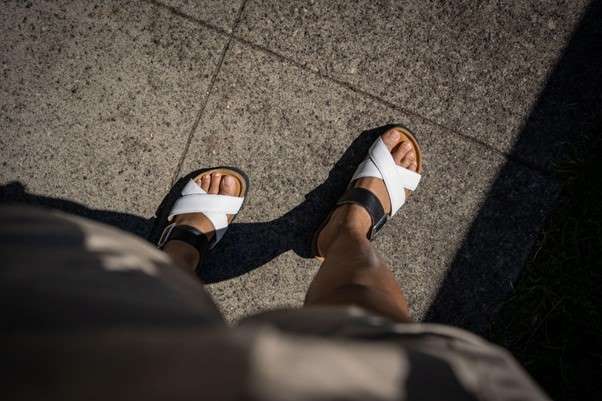 Loafers
You will never go wrong packing a pair of loafers to take on holiday. They are the perfect balance between formal and casual footwear and can be worn all year round. Their unmatched versatility allows you to have both alternative formal and informal options from which to choose.
Because they are closed shoes, they will protect your feet while out and exploring without causing discomfort and pain. Choose a black or dark blue pair to maximise their usage and allow you to wear them with any outfit you have packed.
Water Shoes
Water shoes are an absolute must for vacations spent predominately at the beach or in the ocean. You can wear them to protect yourself from rugged beach debris, unfriendly marine life and any potential dangers hidden below the water's surface. 
Most options are created with quick-drying neoprene fabric and a rubber, non-skid pad underneath. You can choose between easy pull-ons or slightly more stylish shoes with a zipper finish. They are particularly beneficial for young, curious children ready to explore this magical environment.
Sneakers
There is a big difference between sneakers and walking shoes. While the latter is specifically designed to protect and support the body through rigorous exercise and extended periods of walking on uneven and potentially difficult terrain, sneakers are geared more towards being a comfortable fashion statement.
Saying that, however, does not take away the place they have in your vacation bag. They are the perfect stylish addition to your outfit for the days you want to dress up without compromising on comfort.
Many modern sneakers are made with padded soles and breathable and natural materials, helping you walk around the city during date night, explore popular hotspots and take in the bustling atmosphere of the town one fashionable foot at a time.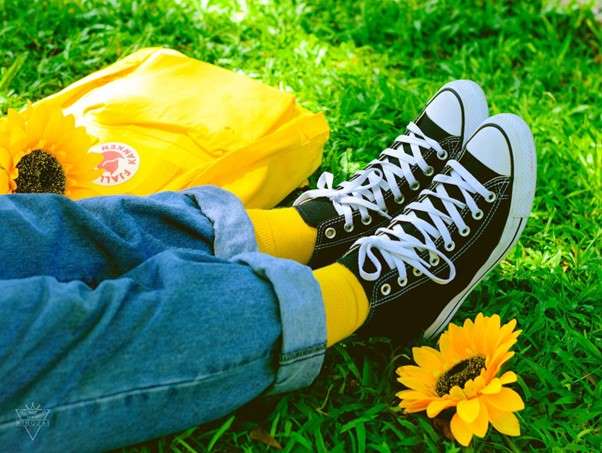 Flip-Flops
Rubber flip-flops are affordable but terrible to wear for prolonged periods. However, they are a great choice to pack for short walks to the beach, unfamiliar bathrooms and to carry for days spent around the hotel pool. In addition, they are perfect for any last-minute footwear emergency you may find yourself in.
You can choose to invest in a more expensive pair that is better made and more durable or opt for a cheap and cheerful brand that may only last you one holiday. Either way, they should be included in any summer vacation bag.