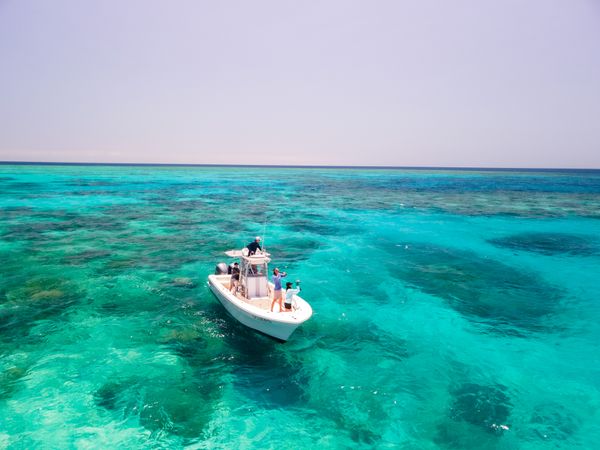 Fishing is a beloved pastime for many Australians, but did you know there are ways to make it both enjoyable and sustainable? Sustainable fishing practices are not only essential in conserving our ecosystems, but they also ensure that we can continue to enjoy our passion for generations to come.
So, what exactly is sustainable fishing? It's about ensuring that we don't catch fish from the ocean faster than it takes for them to reproduce, so that we can continue to enjoy fresh, delicious seafood. Australia's Indigenous peoples have fished sustainably for thousands of years, only taking what they need, and it's a philosophy that we should all be following today.
There are many ways that you can practice sustainable fishing in Australia. Here are some examples of how the operators of our Great Fishing Adventures of Australia collective undertake sustainable fishing practices.
East Coast Angling pride themselves on their continued commitment to sustainable practices and are recognised as a Great Barrier Reef Guardian Fisher which recognises commercial fishers who fish sustainably and maintain the health of the Great Barrier Reef. Their Environmental Sustainability Policy and Environmental Management Plan are reviewed annually, and they have also achieved Ecotourism Certification with Ecotourism Australia. 
Low-emission engines, LED office and workshop lighting and a strict waste management program are also part of East Coast Angling's sustainability practices. Guests are encouraged to use local energy and water efficiently, use biodegradable hygiene products, recycle and reuse water bottles, and choose reef-friendly sunscreens.
Kimberley Coastal Camp are passionate about fishing sustainability from the pristine waters of their remote location. Operating on a catch-and-release basis, the fish are caught respectfully with environmentally friendly fishing gear in water depths that allow for a safe return, and only those fish destined for the table from the day's catch are retained..  Fishing is their religion at Kimberley Coastal Camp – and keeping their waters in pristine condition is their life's work.  
Australian Coastal Safaris are committed to sustainability with 99% of their catch released back in the water. Certified as a 'Sustainable Tourism Accredited Business' they understand that marine debris is a large issue in marine environments, and endeavour to protect the beaches and oceans wherever they can. Their sustainable practices ensure that they leave no trace, conducting mini beach clean-ups on all beach tours, using reusable crockery, transporting food in reusable containers and encouraging guests to bring their own water bottles.
Far North Sports Fishing (FNSF) are conscious about building sustainability into everything they do. Waste is recycled at three of their main locations (Lizard Island, Portland Road and Aurukun) and it is imperative that nothing goes overboard. They adopt a catch-and-release system and the only fish taken are for immediate consumption onboard.  New electric engines on their boats promote less carbon emissions and a water filtration system onboard reduces plastic bottle consumption.
Sustainable fishing practices not only help preserve our marine environment but reassure us that when reeling in a fish, we're doing it in a way that ensures that fish populations will continue to thrive. Plus, by choosing sustainably sourced seafood, you can feel good about the impact that your choices have on the environment.
So, the next time you're out on the water, remember to practice sustainable fishing. Follow the rules, use the right gear, release unwanted fish, and choose sustainably sourced seafood. Together, we can ensure that we continue to enjoy fresh, delicious seafood for years to come.