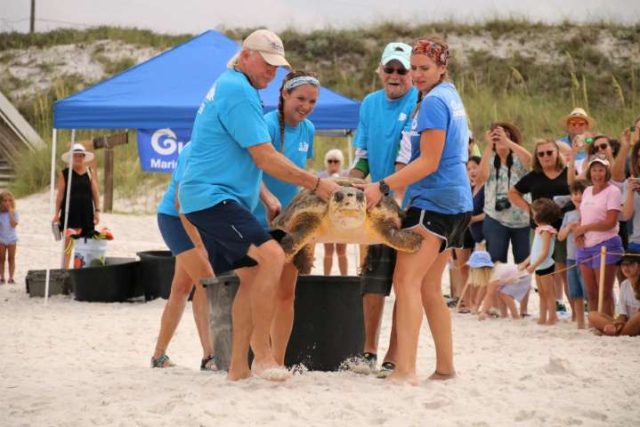 Boasting 24 miles of sparkling, crystal-clear waters, sugar-white quartz beaches, and vast wildlife on land and in the sea, Destin-Fort Walton Beach, Florida is undoubtedly an ecological paradise. From its growing artificial reef program and lionfish mitigation efforts to the new NuShore Project to support beach resiliency and the Gulfarium C.A.R.E. Center to spread awareness about sea turtle conservation, the destination features a plethora of sustainable travel experiences and educational activities for travelers of all ages.
Highlighted below are just a few of this destination's ecotourism efforts, including a new 5-year plan to make the area the dive capital of Florida, expansion plans for its current artificial reef program to better the oceanic ecosystem for wildlife and visitors.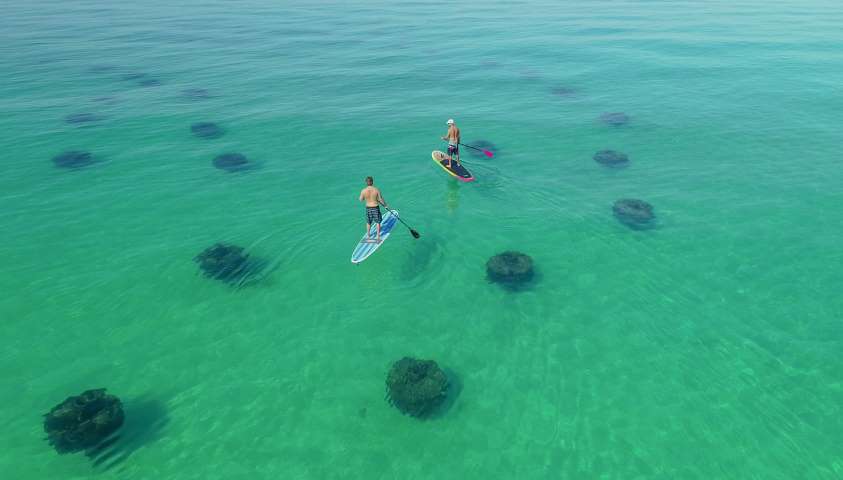 Artificial Reef Expansion & Positioning Destin-Fort Walton Beach as the premier diving destination in the US: Along with creating an essential habitat for marine species of fish and invertebrates, Destin-Fort Walton Beach's artificial reefs provide fishing and SCUBA diving opportunities for visitors and residents alike as well as novel scientific research opportunities. So far, the destination has created over 300 artificial reefs in the Gulf of Mexico, consisting of concrete piles to specifically designed modules and large shipwrecks, which are viewable to travelers via an interactive map. Last month, Destin-Fort Walton Beach announced a 5-year plan to make the destination one of Florida's best diving destinations, including adding new large vessels to the reef area, installing the only active inshore reef program in the state in Choctawhatchee Bay, creating beachside, shore-accessible, "snorkel reefs," and more.
Sea Turtle Conservation & Beach Rejuvenation Efforts: Along with a variety of fish, birds, plant life, and more, Destin-Fort Walton Beach is home to the remarkable sea turtle. In the area, sea turtle season occurs between April and November. Due to human exploitation and habitat destruction, the species are threatened with extinction. Travelers can learn how to protect the endangered species and why they are vital to the destination's ecosystem at Gulfarium C.A.R.E. Center in the Gulfarium Adventure Marine Park. The destination has partnered with the center to host weekly events inclusive of a tour of the Gulfarium C.A.R.E. Center, an inside look at their current sea turtle patients, and a mock in-take of an injured sea turtle. Visitors will also learn about different species of sea turtles nesting on local beaches and what they can do to help keep the population safe.

Another initiative by the destination to keep the area's ecosystem healthy and thriving is the NuShore Groyne Project. Designed to support our beach resiliency, the project, which kicked off in November 2021 and will wrap up in April 2022, was implemented to renourish the destination's beaches and increase coastal resiliency to storms and other erosive events.
Ecotourism & Sustainable Travel Experiences: Within its coastal waterfronts, inland forests, and cultural centers, the destination features a lineup of ecotourism experiences that allow for an up-close view of the diverse local environment and animal inhabitants, such as the sea turtle, bottlenose dolphin, and a variety of fish. Travelers can explore various trails and parks, such as Henderson State Park, and enjoy the ecological beauty of the area together through water-based activities such as snorkeling, surfing, and sailing or booking an experience via Little Adventures, new, bite-sized challenges that encourage guests to get outside, try something new, and get out of their comfort zones.
Lionfish Mitigation Efforts: Along with hosting the Destin Fishing Rodeo since 1948, Destin-Fort Walton Beach also plays host to the Emerald Coast Open, recognized as the world's largest lionfish spearfishing tournament. The invasive species were first detected along the Florida coast in the mid-1980s, and now Northwest Florida has the highest concentration in the world. Spearheaded by Alex Fogg, Coastal Resource Manager of Destin-Fort Walton Beach, the goal of the tournament is to raise awareness of the issue, remove the species from the water to lessen the threat to native wildlife, and delight in their surprisingly delectable taste.