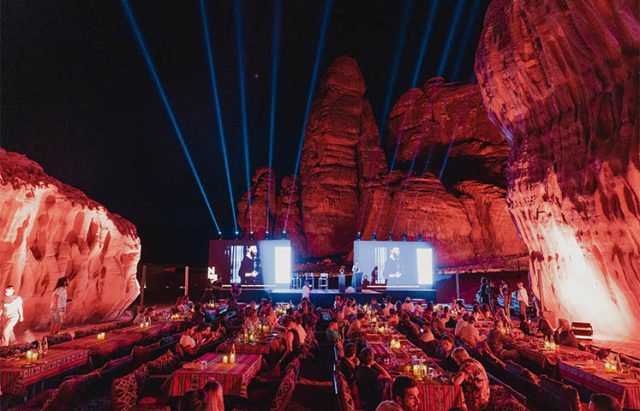 The first-ever Swerve Festival, an exclusive VIP invite-only event, took place at the stunning Habitas Resort in AlUla, KSA,   from May 5-7th. The festival brought together an impressive roster of athletes, musicians, fashion executives and talent as well as thought leaders to celebrate the convergence of sport, music and fashion.
The event featured a keynote address from Sadhguru, founder of the Isha Foundation and one of the 50 most influential people in the world, according to The New York Times. Other prominent personalities who shared their insights and experiences included Harvey Mason Jr., CEO of the Recording Academy; Panos Panay, President of the Recording Academy; Miral Youssef, President  of the Kering Group for the Middle East; Nyjah Huston, World Champion Skateboarder; Pedro Scooby, World Champion Big Wave Surfer; and Mo Gawda, former Chief Executive of Google X, author, and thinker of One Billion Happy. Other notable participants included models Myriem Boukadida and Cintia Dicker, up-and-coming tennis sensation Yara Alhogbani and actor Mohamed Reghis.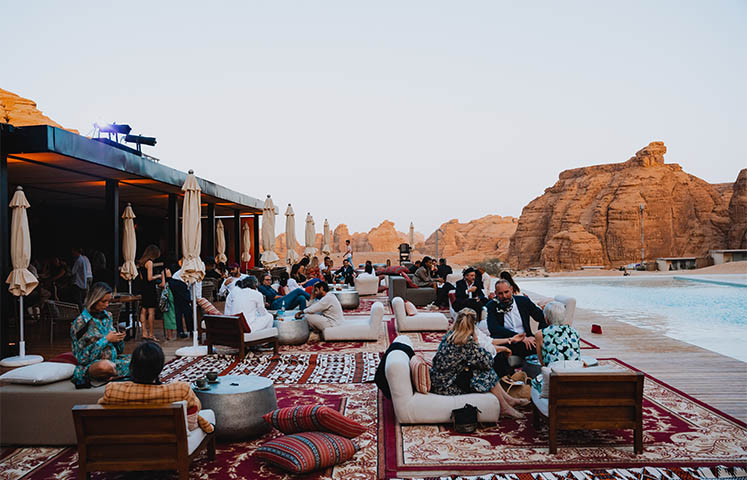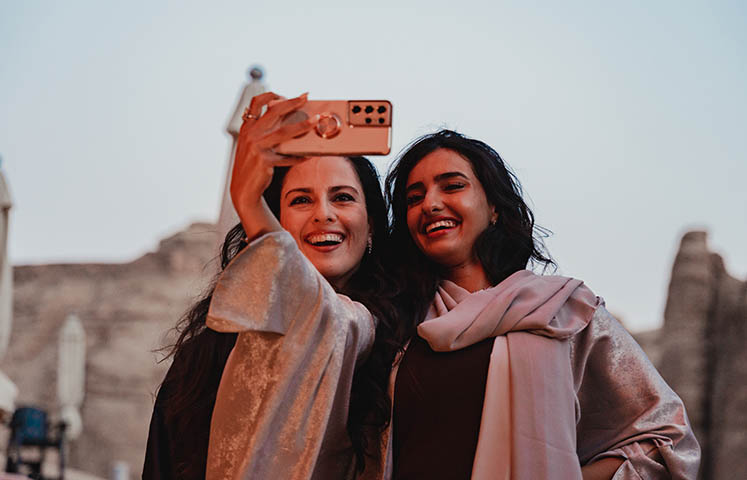 The Swerve Festival offered attendees a diverse array of activities and experiences, such as yoga sessions sponsored by Alo Yoga, horseback riding with partner Miasuki, exclusive music performances by Eduardo Castillo and special guests, and unforgettable excursions to historic sites like Hegra (Saudi Arabia's first UNESCO World Heritage site) and hot air balloon rides at sunrise.
The event also featured a unique collaboration between brand ambassadors, DJs, athletes, speakers, organizations such as the Recording Academy, artists like Mr. Dripping, and athletes such as Nyjah Huston.
Located in the northwest of Saudi Arabia, the city of AlUla is a hidden gem and a living museum, preserving ancient tombs, striking sandstone formations, historic homes, and monuments. AlUla holds a largely unexplored rich human history spanning 200,000 years, and boasts 7,000 years of continuous human civilisation. Situated along the old incense trading routes, AlUla has always been a hub for social gatherings and the exchange of ideas and cultural experiences.
AlUla has previously held significant sporting events and is now gearing up to host more in the fields of fashion and sports. This made it the perfect choice for the SWERVE event, as it naturally complements the theme.
Attendees praised the festival, with many describing it as a "once-in-a-lifetime experience" and their first encounter with such a stunning location. The gathering presented a golden chance for participants to forge connections with like-minded spirits and embrace a profound sense of kinship within a vibrant and imaginative collective.
Looking ahead, Swerve plans to hold a main event each year while also hosting pop-ups, side events, and collaborations with brands and organizations throughout the year.
Additionally, the Swerve Festival will introduce the Swerve Awards, which will recognise notable achievements in categories such as women empowerment, sustainability, social impact, education and values, design and innovation, and branding in future events. The bronze award has been created by world renowned Brazilian artist Betto Gatti.