It's cloudy, the days are getting shorter. T-shirts and sandals have been exchanged for sweaters and boots – it's officially autumn in the northern hemisphere. Dreaming of some winter sun? The Canary Islands is the perfect destination!
The Canary Islands have the most daylight hours in Europe. In December, it only rains about three days a month, the typical temperature is 22 degrees, and there are on average eight hours of sunshine each day!
To make things better, you don't need two or three weeks off work to discover the all-year-round island paradise. Dose up on vitamin D, and enjoy landscapes of volcanoes, ravines, beaches, cliffs and forests over a long weekend. Flights from the UK and Ireland only take four hours.
Microcations are about maximum impact in minimum time, and with strategic thinking, the Canary Islands can be enjoyed on multiple occasions in a single year thereby maximizing each travel experience. Read on to find out why you should take a short trip to the Canary Islands this year…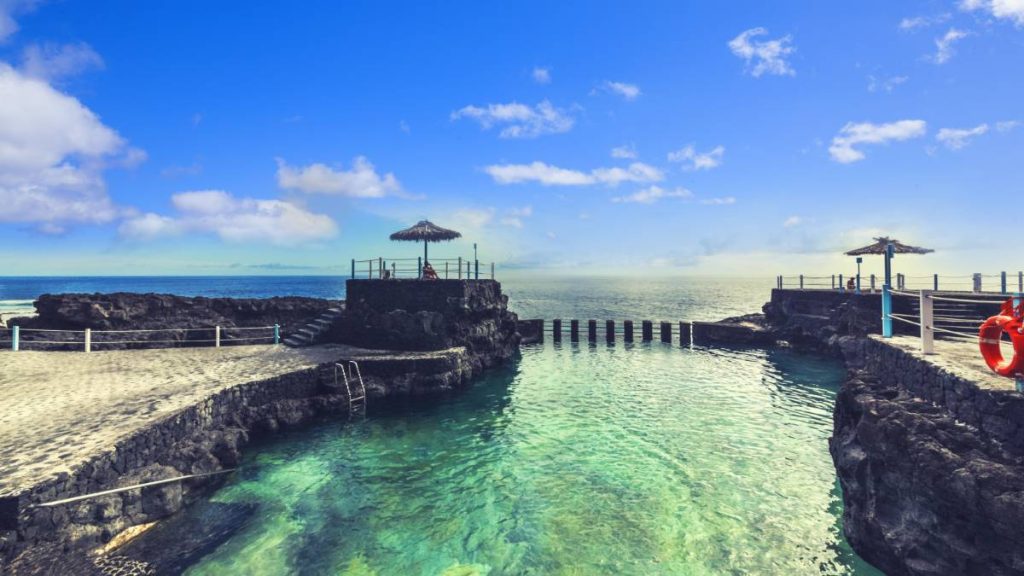 Discover a Protected Territory
With 3,000 species of flora and fauna that can't be found anywhere else in the world, it is unsurprising that 40% of the Canary Islands' territory are protected with special status. There are seven biosphere reserves, three marine reserves and four National Parks.
In Tenerife, the Teide National Park contains the world's third tallest volcano which can be reached by cable car or on foot. In Lanzarote, the Timanfaya National Park is home to virgin lava fields, whose otherworldly shapes and shades of green and terracotta make visitors feel like they have stepped on to Mars.
In La Palma, you will find an eight-kilometre-wide cleft that reaches depths of up to one and a half kilometres, covered by dense Canarian pine woods, and criss-crossed with deep ravines: The Caldera de Taburiente National Park. Photos simply cannot do justice to the spectacular sight; you have to see it in person!
Gran Canaria, Fuerteventura, La Gomera, El Hierro and La Graciosa also offer an incredible and spectacular protected natural diversity all-year-round.
Find a Diving Paradise
The Canary Islands are known for the crystal-clear waters that surround the islands. Water temperatures stay at around 20ºC all year and visibility has been clocked at 30 metres in places.
El Hierro is world famous for its spectacular underwater flora and fauna. The La Restinga Marine Reserve is an internationally acclaimed diving sanctuary blessed with numerous species of fish. The islands are home to dolphins, turtles, tunas, trumpet fishes, stingrays, thornback rays, and barracudas, among others.
Did you know that the marine reserve of La Graciosa is the largest protected marine area in Europe? The waters of La Palma are also an option of great interest for those looking for deep-sea diving.
Enjoy Family Adventures
Each day offers adventure in the Canary Islands. The Archipelago houses theme parks for all tastes: there are water parks with epic slides, plunge pools and games.; There are zoos to make you feel like an explorer. There are aquariums to imagine what it would be like to live as a fish and there are botanical gardens to stare at the wonder of nature.
In the Canary Islands, adventure isn't only found in the theme parks. In Lanzarote you can stroll across volcanic landscapes on a camel, in Gran Canaria and Tenerife you can feel the wind on your cheeks and sail alongside whales. In Fuerteventura you can discover a pristine coastline with emerald green waters and kilometres of white sand beaches. In La Palma you can marvel at skies which spell out the enormity of the universe. In La Gomera you can feast on fabulous views along winding trails and lose yourself into Tertiary Era forests. In El Hierro you can enjoy the contrast between its stark volcanic terrain, the richness of its forests and the clear waters of its marine reserve and in La Graciosa you can disconnect from modern life in its idyllic beaches and in its non-paved roads. In the Canary Islands there are plenty of options!
Experience Extreme Sports
The varied landscape of the Canary Islands, with pine and laurel forests, Mars-like deserts, volcanoes, and beaches offer a picturesque location for outdoor extreme sports such as climbing, mountain biking, orienteering, trail running, paragliding and cycling.
You will find great spots for surfing, kitesurfing and windsurfing in Tenerife, Gran Canaria, Lanzarote and Fuerteventura. In Fuerteventura, Sotavento beach is especially popular thanks to its ideal wind conditions and the availability of kitesurfing facilities and services.
Taste Unique Flavours
The Protected Designation of Origin (PDO) scheme is designed to recognise that certain foods are made unique by the place they come from, and there are many wines and cheeses on the archipelago, which are protected with such status. Singled out for praise by critics, the food and wine of the Canary Islands are made with traditional methods and flavoured by the islands' biodiversity, microclimates, altitude and volcanic terrain.
The nutritional benefits of eating newly harvested fruit and vegetables are well known. The year-round crops of bananas, tomatoes, potatoes, pumpkins and more, allow visitors to enjoy tasty fruit and vegetables fresh from harvest. The climate in the Atlantic islands also helps exotic fruits grow such as papaya or mango.
There is more than just fruit and vegetables too! With wonderful coastal waters, Canary Islanders eat a wide variety of locally caught seafood.
Find sanctuary
There is no better place to rest from the stresses of the world than in nature, and the eight Canary Islands are full of locations that will allow you to find a sanctuary.
Need more convincing? Don't miss the Garajonay National Park La Gomera, shrouded in mist, where there is a laurel forest, which protects a large range of native species. Or avoid the tourist hotspots and escape to Teno Rural Park in Tenerife. Hiking there is like walking on an island within another island!
Lanzarote offers the ideal environment to relax and lose yourself amongst the volcanoes, lava tubes and its secluded beaches. In Bajo el Risco beach you will find a refuge of peace while enjoying an otherworldly beauty. Enjoy magnificent views of Gran Canaria as you climb the path to the Roque Nublo base, an outstanding 80 meters monolith.
Experience Cultural Tourism
For those that wish to go on holiday to enjoy the culture, as well as to relax, the Canary Islands offers a cultural tourism circuit. There are a plethora of monuments, archaeological sites, volcanic caves and botanical gardens around the archipelago. There are museums, both large scale and boutique, for all areas of interest, from wine and food to science and history.
For more information please visit www.hellocanaryislands.com