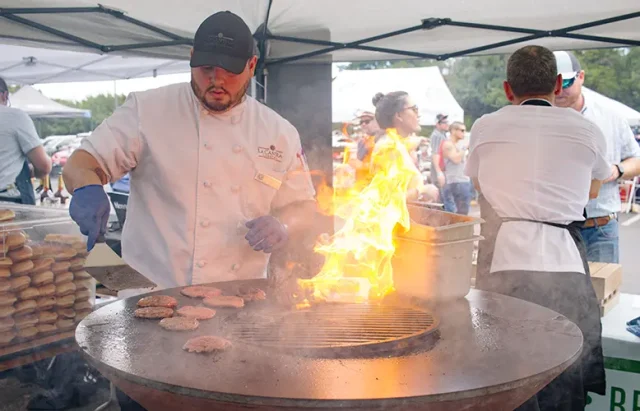 The anticipated return of the annual Tasting Texas Wine + Food Festival, October 26-29, 2023, has more pleasant surprises for attendees. This four-day epicurean experience showcasing unique flavors of Texas will explore different neighborhoods across San Antonio, with two signature events taking place in San Antonio's first neighborhood, La Villita. Guests will enjoy delicious bites from Texas chefs and restaurants, mingle with beverage makers, and learn from industry experts in educational panels, in one of San Antonio's popular open-air venues and renewed historic luxury hotel.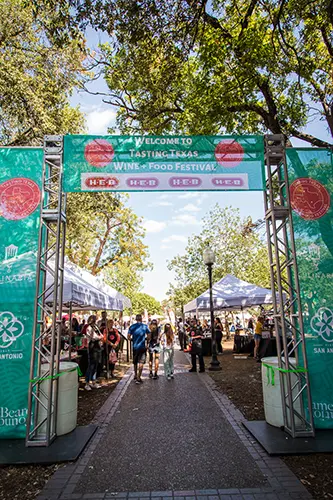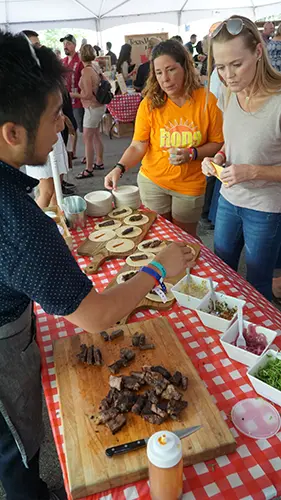 Two of Tasting Texas' marquee events, The Grand Tasting and Burgers, Bourbon & Beer, will take place at La Villita in 2023. The afternoons of October 28 and 29 will be a foodie's dream with innovative walk-around experiences, sampling delicious food and beverages while connecting with experience-makers and learning more about their products. Festivalgoers will enjoy an array of menu items from the best restaurants throughout the great state of Texas and sip on specialty drinks crafted right in front of them at La Villita's Maverick Plaza.
At La Villita's southern gateway, the historic and recently renovated Fairmount Hotel will be home to educational seminars led by experienced beverage experts that will impart the tasting notes of select wines and spirits and teach how to pair the perfect dish with the perfect wine.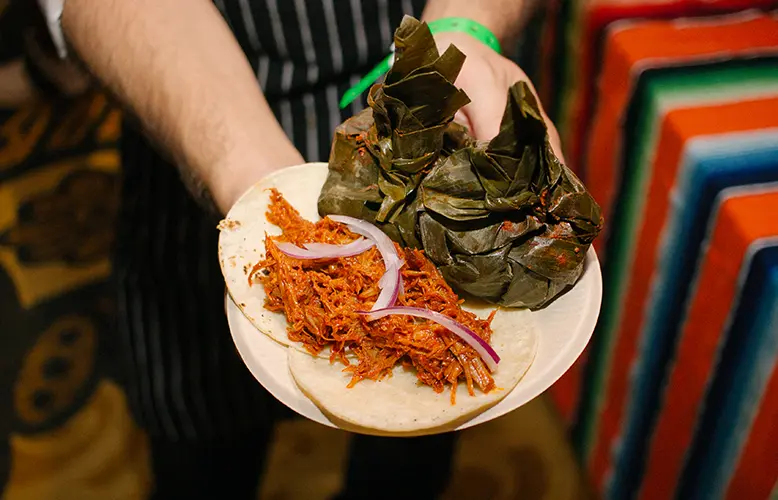 More than 100-star chefs are anticipated to wow guests throughout the festival. Headlining chefs include:
Richard Blais, Ember & Rye / Four Flamingos
Tanya Holland, Brown Sugar Kitchen
Sarah Grueneburg, Monteverde Restaurant & Pastificio
Mavis-Jay Sanders, A Sanders Thing
Brett Vibber, The Table
Daniel Poss, Root Food + Wine
Emiliano Marentes, ELEMI Restaurant
Quy Hoang, Blood Bros. BBQ
Paula E. Lowe, The Manchester
Jeff Balfour, Southerleigh Hospitality Group
Nicola Blaque, The Jerk Shack / Mi Roti
Jason Dady, Jason Dady Restaurants
Leo Davila, Burnt Bean Co.
PJ Edwards, Meadow Neighborhood Eatery + Bar
Geronimo Lopez, Botika
Tim "the Girl" McDiarmid, The Good Kind / Ivy Hall
Esaul Ramos, 2M Smokehouse
Kristina Zhao, Sichuan House / Dashi Sichuan Kitchen + Bar
"La Villita is the ideal venue to host the two signature weekend events of Tasting Texas," said Marc Anderson, President & CEO of Visit San Antonio. "Bringing Texas' most prestigious food and wine festival to San Antonio's first neighborhood provides festivalgoers another authentic and unique reason to discover why San Antonio is the Culinary Capital of Texas."
"The quality of chefs and events for the 2023 Tasting Festival will be the best yet," said Suzanne Taranto-Etheredge, President & CEO of Culinaria San Antonio. "Our guests throughout the signature events and can't-miss collaboration dinners will not believe their palates of the remarkable chefs joining Tasting Texas this year. We are excited to bring the Grand Tasting and Burgers, Bourbon & Beer to the heart of San Antonio as well as showcasing the breadth of the city through the festival's complete programming."
Available ticket packages range from $520 for "The Alamo" all-event package to $60 for individual event tickets. Tasting Texas Wine + Food Festival is a party with a purpose – with proceeds from the festival benefiting culinary students in Texas through a donation of $250,000 to the James Beard Foundation's scholarships and community programs. For more information, including full listing of Tasting Texas events occurring across San Antonio, visit CulinariaSA.org/Tasting-Texas.