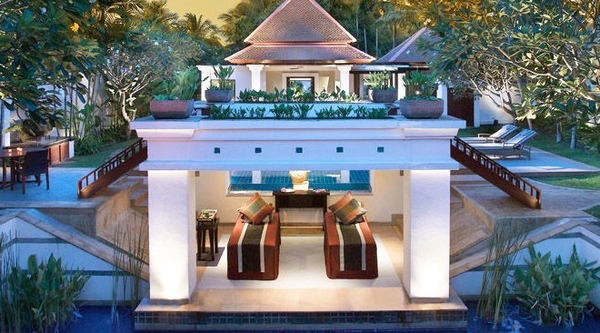 Thai spa treatments are now more of a necessity that an extravagance. Spa-based medical tourism is a global phenomenon and Thailand is Asia's Spa Capital, reaping returns on its decades-long strategy while riding a rising tide of female driven consumer demand. Women are an important engine that drives spending at Thai spas, as Thailand offers more for female travellers. They are a dominate consumer demographic and the primary consumers of spa treatments and packages often bundled with clinical medical procedures (cosmetics).
Spa consumer findings from a 2014 research report conducted by Stenden Rangsit University for the Thai Spa Association surveyed 463 current and potential spa-goers of which 62 per cent were Thai nationals and 38 per cent were non-Thai nationals of international representation. Thirty-five per cent of respondents were men and 65 per cent were female.
That representative snapshot flags women as the majority patron of Thai spas, who often also purchase spa packages with their partner or family in tow.
Globally spa and wellness is poised to become the world's next trillion-dollar industry. This is according to US-based Women's Marketing 'Health & Wellness Industry Marketing Trends 2017' original consumer research designed to explore and explain the modern 'health and wellness' consumer mindset and delve into wellness trends. Wellness, the report said, is a mindset that has seeped into the lives of the everyday woman and has emerged as a lifestyle that is here to stay.
Wellness Capital of Asia In addition to being one of the world's leading holiday destinations, Thailand has also earned its reputation as Asia's Spa Capital. The country boasts a significant number of spas and many of them are ranked as best in class worldwide, with Thailand's spa business growing exponentially year on year due to increased interest from key North Asian source markets.
Over a decade ago the Thai Ministry of Public Health announced all spas must register with the Medical Registration Department of the Ministry (or a Provincial Health Office in provincial areas) to elevate industry standards. This has significantly boosted the sector's profile, as its credibility is now at an all-time high.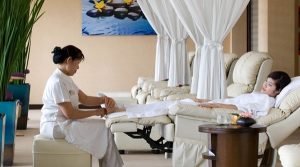 By doing this, Thailand set an extraordinary precedent. The government worked jointly with private sector operators and the Thai Spa Association to develop specific standards for the Thai spa industry. Together they went a step beyond current practice to include regulation and enforcement of spa industry standards via legislation.
Spa Clinics This visionary medical tourism policy gave rise to a new breed of clinics in Thailand that combine the latest cosmetic procedures with both modern and holistic spa packages.
These so-called 'spa clinics' play an important role bridging the harsh reality between hospitals and the calm nurturing world of spas. It is somewhere visitors can purchase various medical services (be it cosmetic, alternative or traditional) or study modern methods of Thai beauty that are also fully supported by the more pampering services found at a spa.
Day Spas As Thailand's spa sector matured and developed rapidly over the last decade, it gave rise to a versatility that offers customers everything from a single treatment, full-day package or a two-week long cleansing ritual.
Visitors can also pick where they want to get treatment, and these days they are spoilt for choice. Thai spas really are that plentiful and business is highly competitive, making it more important to deliver high quality professional services.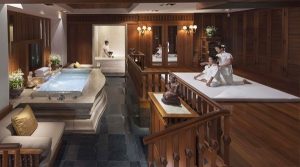 Bangkok remains one of the world's best places to get pampered, as day spa treatments in the Thai capital are renowned worldwide. Whether it be a local Thai training at Wat Pho massage or the most upscale of spas, visitors are hard pressed to go wrong in the City of Angels, as there are just so many great options to choose from. At the top of the list are some of the gorgeous spas in the city's finest hotels, but there are dozens of top-quality day spas. These often offer in-house resident experts with services ranging from reiki or reflexology, acupuncture to acupressure, dietitians or nutritionists, Tai Chi to yoga instruction, chiropractic relief or holistic healing rituals.
Day spas in Thailand are everywhere and are skilled practitioners in the art of using key ingredients of Thai beauty. These outlets flourish throughout the country in Hua Hin south of Bangkok, in downtown Chiang Mai, overlooking Chaweng Beach on Ko Samui, or almost any place on Phuket. Secondary cities like Udon Thani and Khon Kaen in the Northeast (Isan) are keen to jump aboard the medical tourism and spa bandwagons.
All of this leaves the country's spa sector in very healthy hands, after years of preparation, to profit from rising domestic and global demand. With its warm hospitality, practical experience plus professional legal certification – Thailand's spa industry should be a global leader by the end of the next decade.