Spa Treatments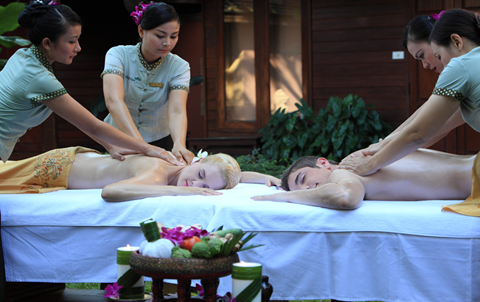 As a Thailand Insider, you have access to the latest information on revitalizing treatments and therapeutic treatments that make us a premier spa destination. Thailand caters to the wellness traveller – being known as a world-renowned "health holiday" region in the world is fitting considering our vast amount of spas. Looking for a buy 1 get 1 free option? Go to Siladon Spa! Want to try a customized Thai herbal compress? Head over to The Barai Spa in Hyatt Regency Hua Hin Hotel. Visit the Thailand Insider list here.
Below are a few award-winning spas to consider:
Banyan Tree Spa
So Spa (Sofitel So Bangkok)
Cheeva Spa
Wareerak Hot Spring Spa
Retreats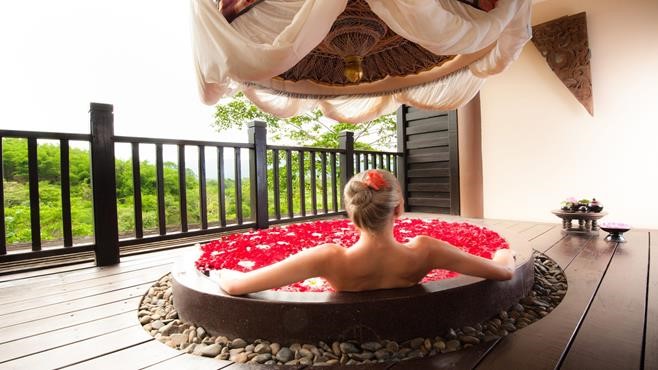 World-Class Revitalizing Treatments and Therapeutic Programs
Put down your phone. That's the first step in retreating from the fast-paced world we are conditioned to practice. Next step: Visit Thailand. Boasting many facilities that provide treatments from detoxification, cleanse programs, guided meditation, to personal yoga classes, there's a retreat haven for every need.
Here are a few retreats in Thailand to add to your must-try list:
For more information, click here.
Wellness Hotels and Resorts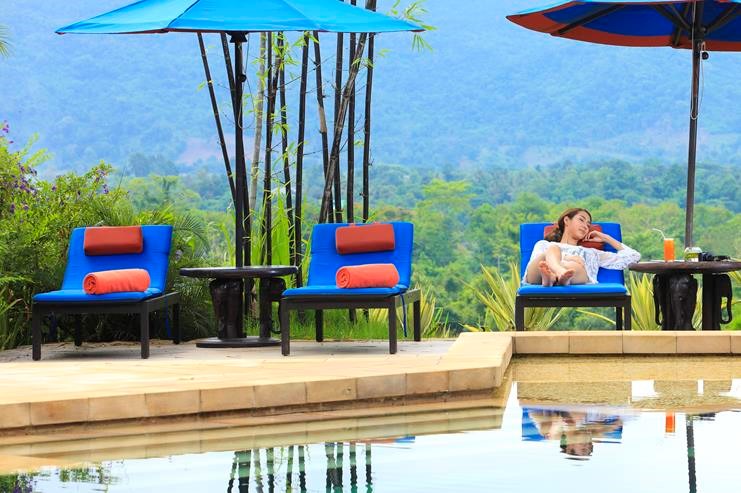 Thailand has endless wellness opportunities offered by gorgeous luxury villas and resorts. Visitors can try organic cooking classes, farm-to-table dining experiences, meditation and yoga, traditional Thai sporting practices such as Muay Thai and more.
The U.S. News & World Report named Phuket as one of the 'World's Best Places to Visit' and 'Best Places to Visit in Asia' in 2019. Discover why and explore some of the leading accommodations that offer various well-being practices:
Banyan Tree Phuket Villas offers 50 weekly wellness-themed activities, and to celebrate their 25th anniversary, they are offering 25% off the Best Available Rate Spa, Food & Beverage and Gallery when you book for a minimum of 2 nights. Plus, you'll enjoy 1 complimentary Exceptional Experience.
Anantara Layan Phuket Resort hosts the Balance Wellness retreat where visitors can try single sessions to multi-day programs in its relaxed beach setting. Heal with traditional techniques and alternative holistic therapies practiced by visiting Masters of Wellness.
Number six for 'Best Places to Visit in Asia' goes to the incomparable Chiang Mai. Here, the 137 Pillars House is an ultimate wellness sanctuary. It's wellness by design program provides a relaxing outdoor pool, state-of-the-art exercise studio, Yoga and Tai Chi classes and much more.Bangkok: Are you a wellness visitor who wants to be reinvigorated by the city while mixing time to rejuvenate? Try the sister property 137 Pillars Suites & Residences in Bangkok as it offers several wellness programs, right in the heart of Bangkok's hustle and bustle.
Cycling & Golf
Keeping fit and healthy while discovering the natural wonders, cultural treasures, and unique ways of life of Thailand is by cycling. Tour operators offer packages to explore and recharge the senses, leading to an authentic Thailand experience.
Championship courses abound in Thailand. With beautiful year-round weather, scenic ocean views, reasonable prices and thrilling courses with knowledgeable staff make it a great way to unwind and stay fit. There are over 250 golf courses throughout the destination, providing golf lovers a chance to sharpen their skills and relax. Learn more about golfing in Thailand here.