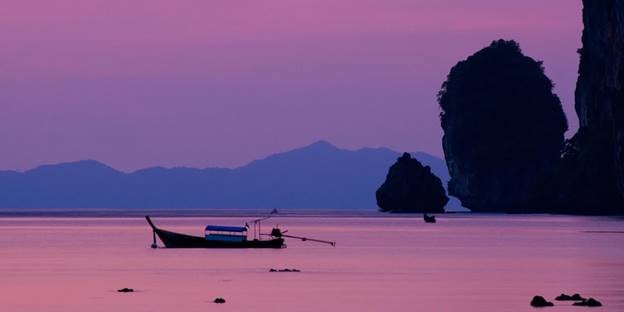 Today, the Tourism Authority of Thailand (TAT) New York and TAT Toronto offices announce that Thailand's Centre for COVID-19 Situation Administration (CCSA) have approved the reopening of three more Sandbox destinations – Krabi, Phang-Nga, and Surat Thani (Ko Samui, Ko Pha-ngan, and Ko Tao) in addition to the previously approved Phuket Sandbox for international arrivals under the Sandbox program from January 11, 2022. CCSA has also approved international travelers from any country around the world, regardless of their vaccination status, can enter Thailand under the Alternative Quarantine entry scheme from January 11, 2022. 
The temporary suspension of new registrations for the Thailand Pass system for new registrations under the Exemption from Quarantine (TEST & GO) remains in place until further notice due to concerns surrounding the global spread of the Omicron variant. Registration for the Thailand Pass under the Phuket Sandbox and Alternative Quarantine programs remains open.
As Thailand's first province to reopen to international tourists, Phuket offers a unique alchemy of lush natural beauty and pristine beaches. The Phuket Sandbox program, which launched on July 1, 2021, continues to remain in place allowing fully-vaccinated eligible travelers to make the island their first – or only – destination in Thailand. After applying for a Thailand Pass for the Phuket Sandbox followed by completing the necessary pre-departure and post-arrival testing, travelers in the Phuket Sandbox program are required to stay at a SHA Extra Plus (a government designation that mandates a hotel meets enhanced health and safety standards) for the first seven days in Phuket. Following seven days spent exploring Phuket, travelers can then continue onward throughout Thailand without quarantine. As an additional option for entering Thailand, the country's Alternative Quarantine scheme remains open to vaccinated and unvaccinated eligible travelers.
According to Santi Sawangcharoen, Director of the TAT New York office / Acting Director of the TAT Toronto office, "The Phuket Sandbox and Alternative Quarantine programs were effective for driving tourism upon initially reopening Thailand to foreign travelers. As hospitality is intrinsic to Thai culture, the TAT New York and TAT Toronto offices are hopeful that the enduring appeal of these programs will continue to drive inbound visitors. In addition to Phuket, the reopening of Krabi, Phang-Nga, and Surat Thani (Ko Samui, Ko Pha-ngan, and Ko Tao) is a step in a positive direction for The Land of Smiles."
Travelers who have already received a Thailand Pass QR code (200,000 applicants) will be allowed to enter Thailand under the existing conditions of the scheme they have registered. New registration for the Thailand Pass under the Exemption from Quarantine (Test & Go) and other Sandbox programs beyond the above-mentioned four destinations will be temporarily suspended until further notice. Applicants who have already registered for Test & Go (prior to the December 22, 2021 deadline) but have not yet received their QR Code must wait for their Thailand Pass to be considered / approved. Once approved, travelers can enter Thailand under the scheme they had already registered for.
The government will ensure all travelers are tested twice using the RT-PCR method. The first taking place at the SHA Extra Plus hotel or a government-designated facility and on Day 5-6, the second testing within Thailand will take place at government-designated facilities (must be prepaid by the travelers prior to applying for the Thailand Pass).
For further information on how to access the approved Sandbox programs, please visit www.tatnews.org/2022/01/thailand-reopening-living-in-the-blue-zone-17-sandbox-destinations.