If you are a nature lover and a road trip enthusiast, this spring is perfect to gather your friends and partner or family and go on one of the best national park road trips you will ever experience. To help you with planning your trip and making it as smooth as possible, here is a simple guide and ideas on where to go. But it will ultimately depend on your preferences and time to spare where you end up going. As long as you have fun, it is all that matters.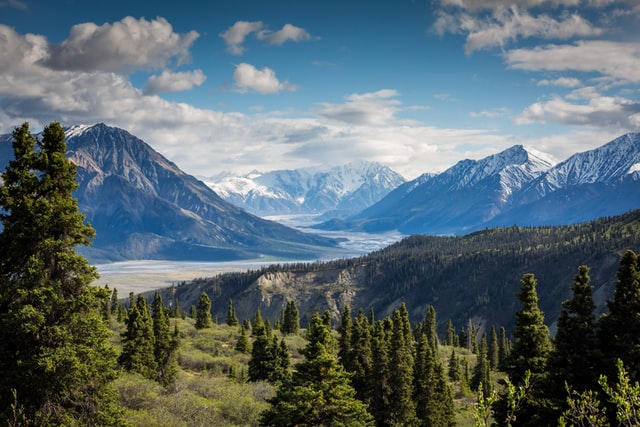 Yukon and Alaska National Parks
Visting the great northern territories of the US and Canada makes for an excellent national park road trip. You can visit Yukon-Charley Rivers National Preserve first, then travel down to Wrangell-St. Elias National Park & Preserve and pass into Canada to visit Kluane National Park.
On your way to Wrangell-St. Elias, you will want to take a detour to visit Denali. It will certainly be worth your while. You can experience being pulled on the sled by Alaskan malamutes and, if you travel there in March, watch the sled dog race.
Malamut is so widespread in this region that it is even featured on Yukon's flag. In fact, several provincial flags of Canada feature animals indigenous to the region. You can also see grizzly and black bears, deers, marmots, pileated woodpeckers, and sheep. If you choose to go back to the USA via southern parts of Canada, you could see some foxes, primarily red and swift.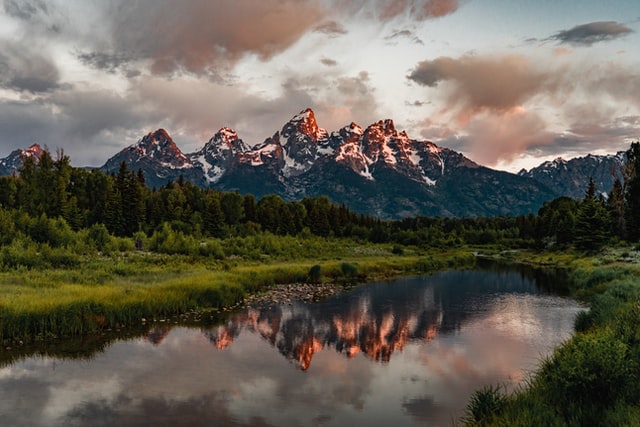 Rocky Mountain Range National Parks
Spaning through Canada and east coast USA, the Rocky Mountain range is home to some of the most beautiful national parks. Primarily, you can go see Grand Teton, Yellowstone, and Glacier. These are considered the most beautiful ones. To save up on some driving, you can travel to the starting point of your journey (northern or southern) by Greyhound bus, and then rent a car or meet up with your crew.
Visiting and seeing the flora and fauna of every one of those places is magical, but you can focus on the natural wonders. Mother Nature is a creator of masterpieces that include Grand Prismatic Spring and Old Faithful Geyser in Yellowstone. You can also visit the Lower Falls and Mammoth Hot Springs before proceeding to the Old Faithful Inn for a much-needed rest.
When visiting Grand Teton National Park, you can stay at Jackson Hole Ski Resort. The resort offers summer activities too, so no matter the time of year, you are welcome there. And while in the area, drive up to the Signal Mountain for some unforgettable scenery. Search for the hidden waterfalls to enjoy looking at some water. If you enjoy water sports, be sure to try canoeing and kayaking.
When you are driving up to the Glacier National Park, take a detour down the Going-to-the-Sun Road to enjoy 50 miles of pure nature alongside St. Mary Lake. When traveling through remote areas by car, it is important to have travel insurance. So make the necessary arrangements before your trip.
Utah's National Parks
While visiting famous landmarks in Portugal is always a great option for any break due to the climate, why not visit Utah's national parks this spring? The land of thousand lakes has a lot more to offer than just lakes, and it all starts in Arches National Park.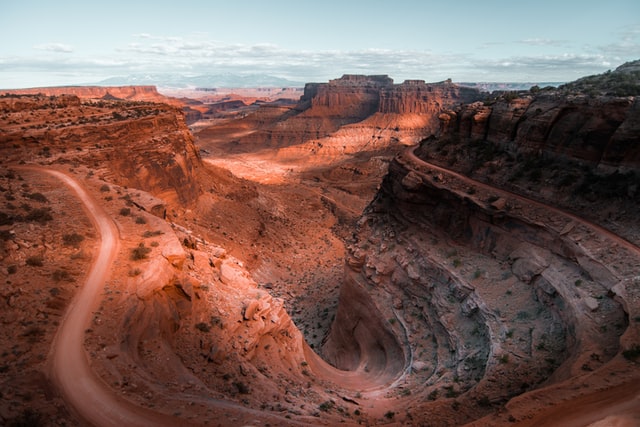 First Leg of the Journey
The scenic drive through the park is amazing and you will enjoy it. You can even purchase a self-guided tour at the entrance. La Sal Mountain viewpoint offers you a mesmerizing look at part of the park and you should hike to see the Windows – North and South – and Turret Arch. The main attraction is the Delicate Arch. And don't miss the Balanced Rock.
From there, you can drive to the Canyonlands National Park to explore the Island in the Sky and marvel at the Needles, natural formations that are worth the hike. While there, don't miss the sunrise over Mesa Arch. And if you have a 4×4 car, be sure to visit the Maze district and Shafer Canyon.
Next, just a short drive away is the Capitol Reef National Park and the hiking trails to Hickman Bridge and Grand Wash. These beautiful natural wonders reward you for stepping briefly out of the car.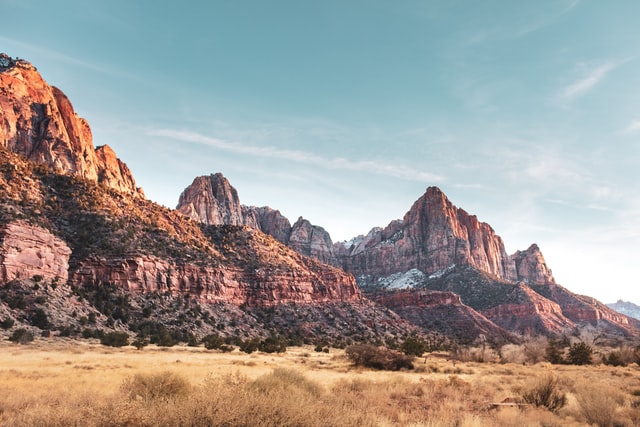 Second Leg of the Journey
If you continue down the road you will arrive at the Bryce Canyon National park. Here, you can watch the sunrise from the Sunrise Point all year round. National parks in winter can be just as fun as during the summer or spring. But, if you want a secret revealed, Sunrise Point is usually crowded. An even better spot to watch the sunrise from is Inspirational Point. It is not as advertised as Sunrise Point, meaning you can enjoy some peace and quiet.
Lastly, finish your tour in the famous Zion National Park. There you can go on the Scenic Drive to see all of the wonders and hike the most popular day trails – Angels Landing and the Narrows. Visit the Weeping Rock along the Scenic Drive and walk the Riverside Walk, a 2.2-mile long trail that spans in a circle. Lower Emerald Pools feature a weeping rock wall, as well as small pools at the base.
To finish off your tour in style, pay a visit to the Human History Museum to learn about the park's formation and early settlements in the area. A video to educate visitors is played every half hour and rangers can answer any questions you have.
While these are examples of some of the best national park road trips you can take, feel free to modify the list as per your preferences and the places you would like to see. Check with the group you are traveling with about the dates and budget the time you need to properly visit each place. The optimal time for one national park is around 3-5 days, but it can be more if it is a bigger area.