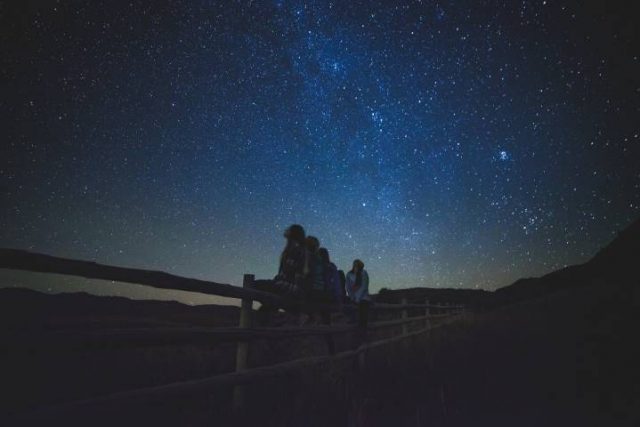 With the UK having some of the clearest skies in Europe and search terms such as 'telescope for stargazing' (+160%) and 'stargazing pods' (+110%) seeing an increase in the past 12 months1, holiday lettings company holidaycottages.co.uk has revealed the best places for stargazing in the UK.
From Galloway Forest Park in Scotland to Bodmin Moor in Cornwall, these stargazing hotspots are the perfect locations to make unforgettable memories under the night sky.
Galloway Forest Park
Galloway Forest Park was the UK's fist designated Dark Sky Park, making it an amazing place to stargaze. The park has over 75,000 hectares of land, therefore you're guaranteed to find a peaceful spot where you will be left undisturbed, creating the perfect atmosphere for taking in the beautiful starry skies. If you're lucky, you might even catch a glimpse of the Northern Lights.
Exmoor National Park
Achieving International Dark Sky Reserve status back in 2011, Exmoor is a fantastic place to gaze at the stars. The recommended spots to stargaze here include Holdstone Hill, County Gate, Brendon Two Gates, Webbers Post, Anstey Gate, Haddon Hill and Wimbleball Lake. The views can be enjoyed through the naked eye but if you want to take a closer look, take a telescope or binoculars for an even clearer view.
North York Moors National Park
This Northern location is one of the only 18 IDA International Dark Sky Reserves in the world, which means it is a very special stargazing spot! Ona clear night the views are incredible and if you time your trip right, the Northern Lights may make an appearance.
Snowdonia National Park
This Welsh stargazing spot achieved International Dark Sky Reserve status in 2015 and was the 10th site in the world to do so. The views at Snowdonia National Park are unforgettable. Take a visit to Llyn Geirionydd to enjoy the reflection of the stars glistening in the waters of the lake.
Northumberland National Park
With its very low levels of light pollution, Northumberland National Park is Europe's largest area of the protected night sky. The location, which achieved International Dark Sky Park status in December 2013, offers spectacular displays of the Andromeda Galaxy and The Milky Way.
South Downs National Park
This stargazing spot was recognised as an International Dark Sky Reserve in 2016 and it is one of the easier areas to reach of the UK for enjoying the night skies. To enjoy the views from a height, climb Old Winchester Hill or Bignor Hill or for a spectacular sea view, visit Birling Gap.
Bodmin Moor
Not only does Bodmin Moor offer the perfect place to take in the unspoilt skies, it is also a designated Dark Sky Park and it was the first Area of Outstanding Natural Beauty to be awarded the status. Located in onrth-eastern Cornwall, Bodmin Moor is an exceptional place to gaze at The Milky Way.
Commenting, Shannon Keary, Digital PR Manager at holidaycottages.co.uk says: "It's amazing to see how many places there are in the UK to stargaze, from Scotland all the way to Cornwall. It's the perfect experience for those enjoying a staycation as stargazing definitely offers UK holiday-goers a unique and unforgettable activity!"
To find out more please visit: https://www.holidaycottages.co.uk/blog/best-places-for-stargazing-in-the-uk