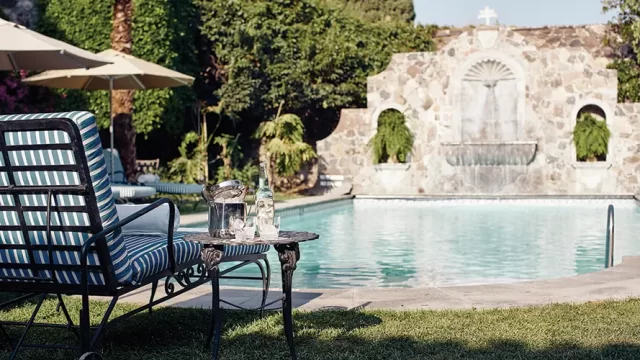 Introducing Casa de Sierra Nevada, a truly remarkable property with a rich history dating back to 1959 when it was transformed from a 16th-century convent into a comfortable inn, attracting literary icons like Jack Kerouac and Allen Ginsberg. Today, as a Belmond Hotel owned by LVMH, it stands as a timeless retreat in San Miguel de Allende. With six meticulously restored heritage mansions offering 23 suites and 14 rooms adorned with unique local artwork and antique furnishings, guests are immersed in authentic elegance.
The property's shaded courtyards, trickling fountains, and vaulted archways create a magical Mexican sanctuary, where the vibrant art of San Miguel de Allende is intricately woven into every aspect, including the unforgettable cuisine.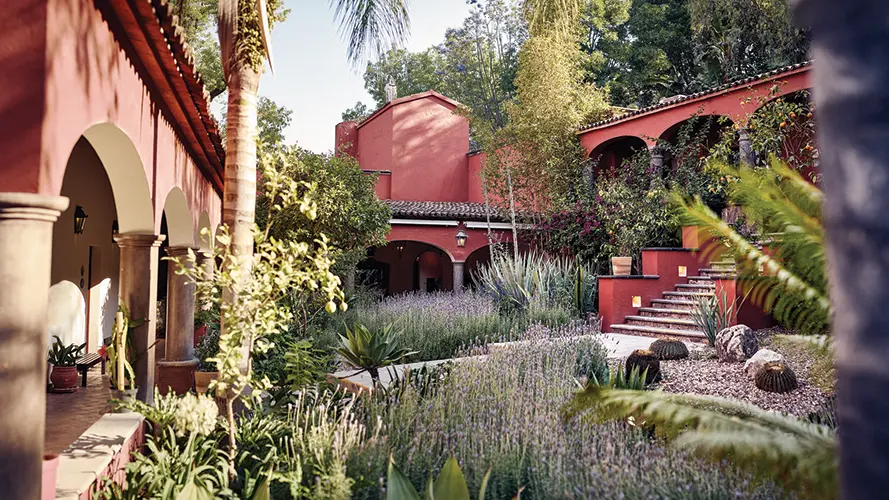 Casa de Sierra Nevada goes beyond traditional luxury, providing guests with exceptional experiences tailored to the getaway they are craving. A few highlights below of some of the amenities that make this property truly extraordinary: 
Mojigangas Workshop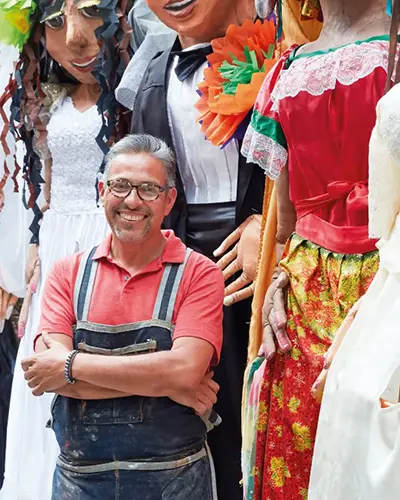 Whether guests are seasoned artists or simply curious enthusiasts, the resident artist program at Casa de Sierra Nevada provides a unique opportunity to tap into their creativity, connect with Mexican artistic traditions, and create something truly special. It's a chance to embrace the rich cultural heritage of San Miguel de Allende and leave with a tangible piece of Mexican artistry that tells a story of imagination, craftsmanship, and the vibrant spirit of Casa de Sierra Nevada.
The current program is led by the talented Hermes Arroyo and offers guests an opportunity to immerse themselves in the vibrant world of Mexican art. At the artist's corner in Casa Parque, visitors can partake in a hands-on workshop and explore the art of crafting iconic papier-mâché characters known as "mojigangas." Under the guidance of Hermes Arroyo, guests are invited to delve into the traditional techniques and cultural significance of papier-mâché artistry. This interactive workshop allows participants to learn how to create these captivating figures, from shaping the base structure to layering it with intricately designed paper patterns.
Throughout the workshop, Hermes Arroyo shares his expertise, offering insights into the history and traditions of mojigangas. Guests gain a deeper understanding of the cultural significance of these papier-mâché characters, which have been a vibrant part of Mexican celebrations and festivities for generations. At the end of the workshop, participants take home their handcrafted mojigangas. These one-of-a-kind pieces serve as lasting mementos, of their time spent at Casa de Sierra Nevada.
Sazon Cooking School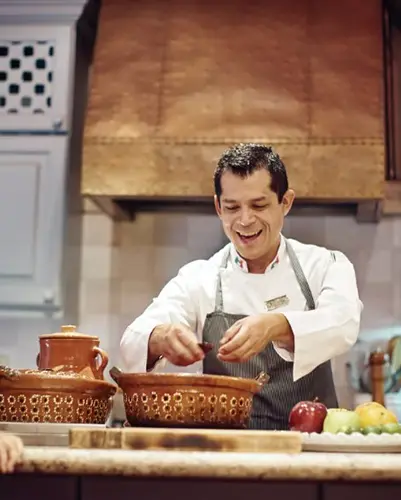 The Sazón cooking school is housed in a magnificent 18th-century mansion and offers cooking classes at Casa de Sierra Nevada for guests to discover the bold flavors of regional Mexican favorites and learn the art of creating elegant modern masterpieces. Led by expert chefs, this immersive experience begins with a guided tour of San Miguel Market, introducing guests to local ingredients.
Back in the kitchen, guests will learn traditional techniques, such as hand-pressing tortillas and crafting complex salsas. At the end of the class, guests create a feast of authentic dishes using fresh, local ingredients, including a mix of healthy Mexican specialties and regional cuisines. Afterward, gather around the table to savor the flavors and learn about the cultural significance of each dish. Guests will leave with recipes and a deeper understanding of Mexico's culinary heritage.