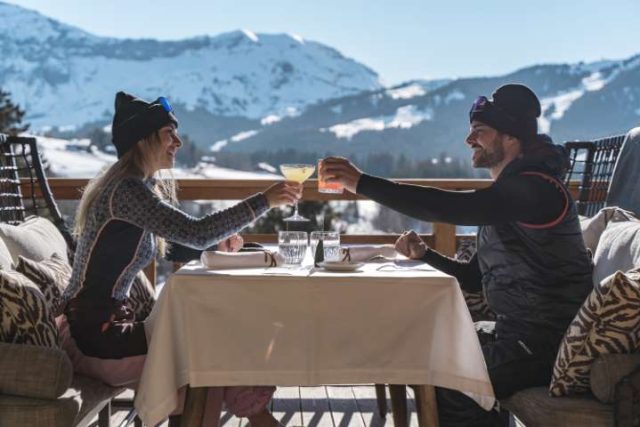 For the winter reopening of the Michelin-starred restaurant La Dame de Pic – Le 1920 at Four Seasons Hotel Megève on December 16, 2022, Chef Anne-Sophie Pic unveils her Pic de Midi concept.
Pic de Midi is a gastronomic menu especially designed for skiers. After having hurtled down Megève's slopes, skiers will receive a warm welcome in front of the Hotel with comfortable slippers while the Hotel's ski concierge takes care of their equipment. Guests will be escorted to the restaurant offering a panoramic view of the surrounding mountains, with a choice of indoor and outdoor seating.
This culinary journey inspired by the Savoyard terroir is set to last less than two hours for ski enthusiasts who cannot wait to get back on the slopes. To sublimate the experience, Anne-Sophie Pic offers a food and drink pairings – with or without alcohol – inspired by her philosophy of impregnation.
Nestled in Four Seasons Hotel Megève with direct access to the ski slopes, Anne-Sophie Pic's warm and in