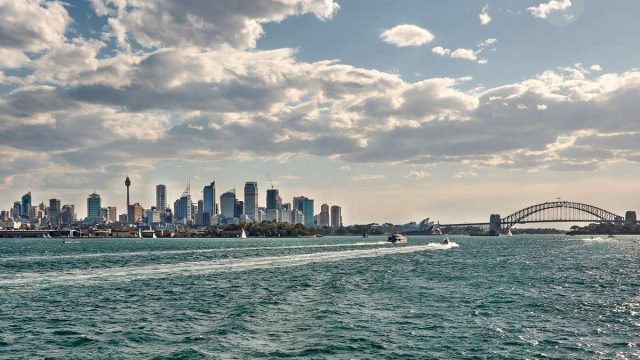 Australia has so many different attractions to offer, which makes it a popular destination for international visitors. The country is home to some of the most iconic landmarks in the world including Sydney Opera House, Harbour Bridge, Uluru (Ayers Rock), Great Barrier Reef and more! However, many of these attractions such as these 7 picturesque spots in Tasmania will require a car.
Australia is the only country that occupies an entire continent. Its total area covers a little more than eight million square kilometers (about four percent of earth's surface). Even when you fly into a major city such as Sydney, Melbourne, Perth, Darwin or Adelaide, you'll most likely want to hire a car to explore what this country has to offer.
Needless to say, you should have travel insurance that covers both medical and car accident expenses because driving in a new environment comes with its inherent risks. For example, if you're used to driving on the right hand side of the road, you will have to get used to flipping that around and looking to your right and checking for oncoming traffic rather than your left.
Australia's Most Common Motor Vehicle Collisions
Frontal collisions – This type of accident is caused by the impact between two objects when they hit each other face-to-face either head on or at an angle. This is the most common source of fatalities, especially when a driver falls asleep at the wheel.
Side collision – When one vehicle crashes into the side of another vehicle, this type of accident is called a side collision.
Rear collisions – This type of car accident involves the impact between two vehicles when one crashes into the rear end or the trunk of another vehicle which can occur at an angle or head on depending on how close to each other they are.
Rollover – This type of car accident causes the vehicle to flip over. The most common rollover accidents are when a driver goes too fast around a curve or is trying to avoid something in the road and his/her car flips over.
Sideswipe – When one object strikes another beside it, this type of accident is called sideswipe.
Animal collisions – When an object or vehicle collides with something that isn't another motorized vehicle, this type of car accident is called animal collision which can be caused by animals like kangaroos and wombats etc. In fact, based on this survey, 90% of car accidents involve kangaroos.
Pedestrian accidents – This type of car accident occurs when a vehicle collides with a pedestrian.
How To Avoid Being In A Motor Vehicle Accident When Travelling
Get plenty of rest – The biggest mistake you can make is trying to fit in too much driving in one day. While it may seem like you are saving time and additional accommodation expenses by attempting to drive more than 500km a day, you run the risk of falling asleep at the wheel.
Don't drive at night when travelling overseas (or at least minimise the amount of driving at night) – Unfamiliar roads when your vision is impaired can increase the chance of being involved in a car accident.
Keep an eye out for animals – If you are driving in rural areas make sure to keep your eyes peeled because it's possible that there could be livestock running through the streets which can cause accidents if they get hit by a vehicle.
Maintain a safe stopping distance – It's not just how fast you're going, but also the distance between your vehicle and the one in front that matters. As speeds increase so should separation distances- otherwise crashes are inevitable! As a general rule of thumb, you should keep at least 3 seconds' distance between your vehicle and the vehicle in front of you.
What You Should Do After A Car Accident
Turn off the ignition and turn on your hazard lights.
Check to see if anyone is injured. If so, call emergency services and ask for an ambulance.
If possible, move your vehicle so that it is not blocking oncoming traffic.
Take photos of the accident and get the details of the other driver (if applicable).
Make a note of the time and location of the incident.
Call your insurance provider or car rental company.
FYI, in Australia, you should not call 000 and ask for police for minor traffic accidents. This is because the police will only attend and investigate crashes when:
a person is trapped, killed or injured
any driver is believed to be under the influence of alcohol or drugs
a person fails to stop or exchange information
they need to direct traffic or deal with hazards
a bus or truck needs to be towed away.
For example, you should not call the police when no one is injured and/or when vehicles do not require towing.
If you follow this guide and understand what to avoid on Australian roads, driving down under should be a blast and super easy!