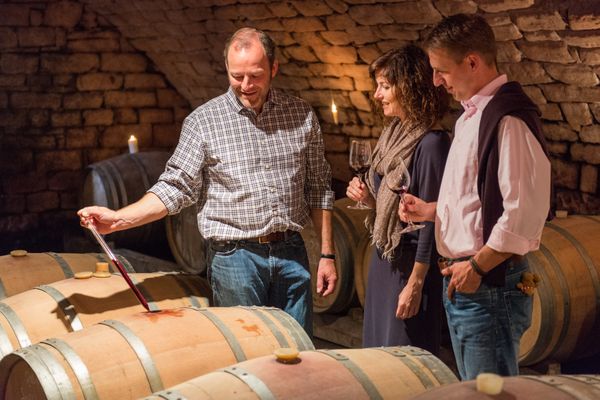 Two things are inextricably linked with the federal state in the south-west of Germany: firstly, wine, since 70% of all German wine is produced in Rhineland-Palatinate; and secondly, romantic rivers enhanced by countless castles and fortresses. In the following we want to introduce you to one of the ten regions in Rhineland-Palatinate and show you what the Moselle region has to offer.
Narrow valleys and steep vineyards squeeze the old towns and villages along the Moselle onto the river's banks. It is only a short stretch until the next bend in the river with its dense slopes and terraced vineyards. A closer look is well worth it! This year's major events are as varied as the meandering Moselle.
A 'discovery trip' along the Moselle, starting in Trier, is a must. On the occasion of the 200th birthday of Karl Marx, the city has organised a series of events and exhibitions presenting the most diverse aspects of its unconventional son. An additional insider tip for culture vultures is the Trier Illuminale at the end of September, when the Imperial Baths and palace gardens are clad in light installations.
Proceeding north along the Moselle slowly reveals the landscape typical of the region. The quaint villages dotting the route are an invitation to visit the traditional wine festivals held throughout the year until November, or even to explore a winemaker's cellars and drink the odd bottle of wine.
Before the trip along the Moselle comes to an end, music lovers should definitely stop at one of the many venues for the Moselle Music Festival. What makes this festival so distinctive is the more than 70 concerts by top classical, jazz and pop musicians held in the most extraordinary locations, including the birthplace of Cusanus in Bernkastel-Kues, the Capuchin monastery in Cochem and many other ruins, monasteries, palaces and industrial monuments along the German Moselle.