Omagh is a charming market town in County Tyrone sitting at the edge of the Sperrin Area of Outstanding Natural Beauty. The region is brimming with outdoor adventures and history and heritage experiences providing countless ways to enjoy this hidden gem.
Mountain magic
One of Ireland's largest upland areas, the Sperrin Mountains offer a spectacular variety of stunning landscapes spanning peaks and valleys, heather-clad hills and shimmering lakes.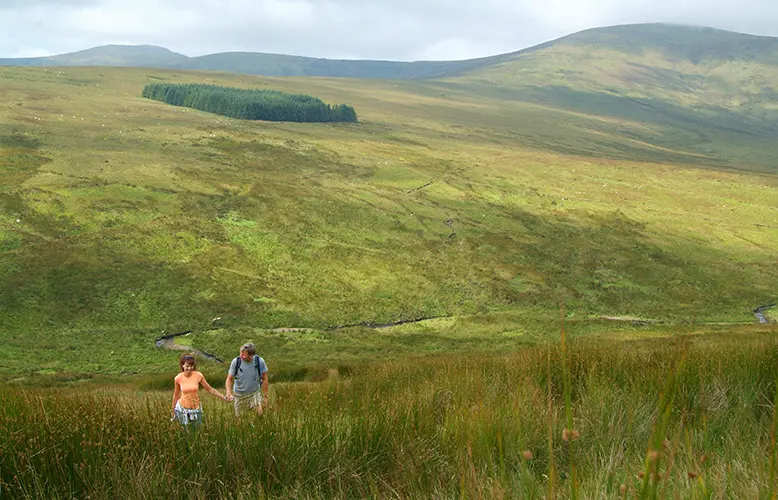 The easiest way to see the mountains is to get behind the wheel and enjoy one of the top scenic drives in the world as named by National Geographic. Or why not strap on your walking boots and go for a hike over undulating hills and boggy uplands. Those seeking a challenge can tackle one of the 10 summits that rise above 500m. Along the way you'll see ancient stone circles, the best known being Beaghmore Stone Circles, which were built to align with the stars. You can find out more about this fascinating story on the Stars and Stones experience.
The Sperrins are also popular with horse-riders, mountain bikers and parachutists, while gliders take full advantage of the swirling air currents above Magilligan Point. Alternatively, head to the beautiful Gortin lakes for a gentle stroll or to have a go at paddleboard yoga.
History and heritage
Step back into the eighteenth-century at the Ulster American Folk Park near Omagh where you can explore the lives of bold Irish emigrants who set sail for America. The park recreates the rural and urban landscape of the time on both sides of the Atlantic, connected by a replica emigrant sailing ship.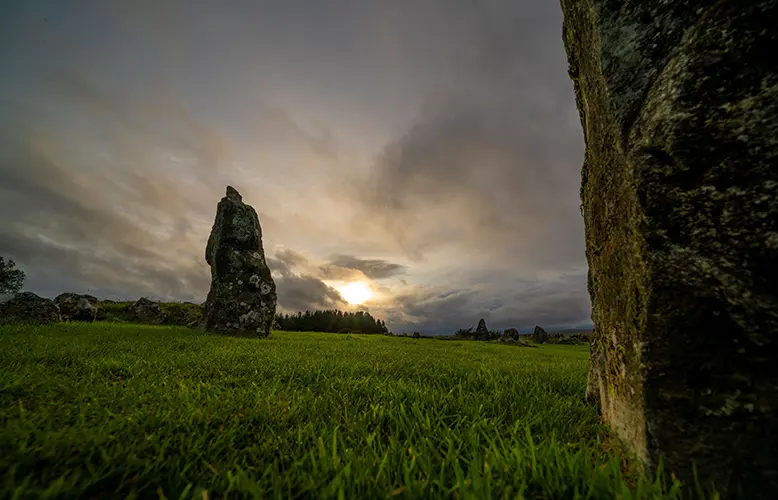 You can go further back in time on a Folkways and Ritual Landscapes walking tour which explores several archaeological sites and ancient habitats and reveals their importance in local history and mythology. The six-hour tour visits fascinating landmarks such as giants' graves, fairy trees, healing wells and standing stones and explains how these sites often took on a sacred and spiritual dimension.
If modern history is more your thing book a visit to The Abingdon Collection where memorabilia from the 1950s–70s is on display. The collection is divided into militaria, motoring and collectables.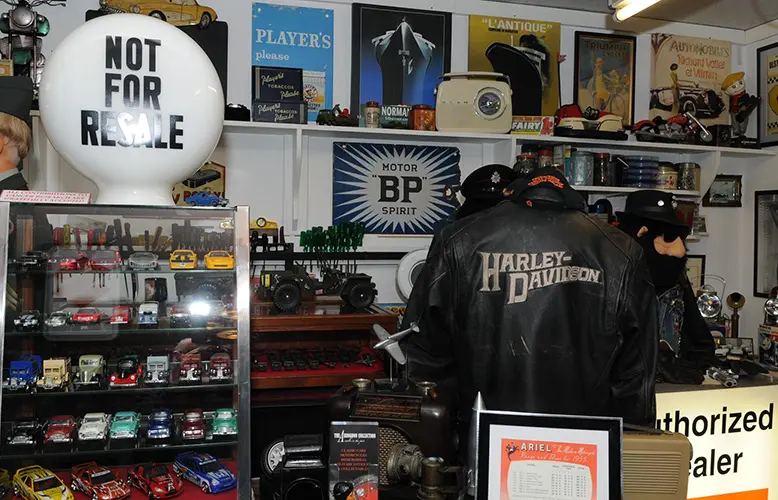 The first focuses on World War II and is one of the largest private collections of its kind with over 3,000 items on display. The motoring collection includes classic cars, enamel signs, motorcycles and memorabilia while the collectables area has a fantastic array of toys, books, models, bicycles and pedal cars.