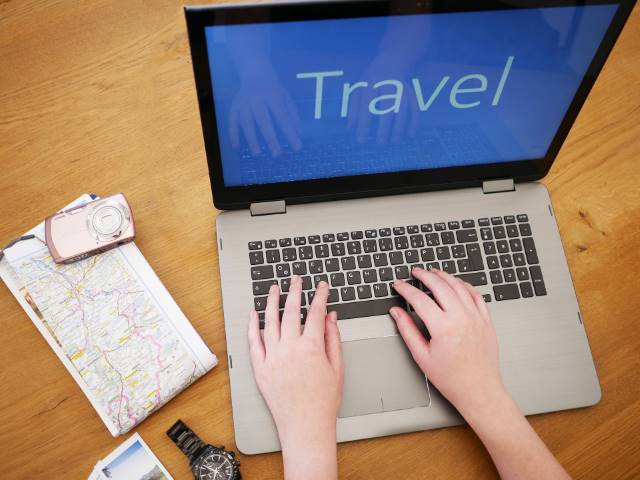 You've decided the time is right to take a trip, now you need to choose the perfect destination.  This destination depends upon several things, which can affect your trip if not taken care of properly.  So here are some points to consider as you begin your destination search.
This post includes tips for you to keep in mind while planning your trip and to decide where you can go and what things should be on your list while choosing your travel destination.
Most importantly you'll understand the tips to book a cheap hotel and guide to get cheap airline tickets for your travel and save a tremendous amount of money. You can also check some online platforms like Tajawal for online booking.
Everyone wants their trip to be awesome and to accomplish you need to start by finding the right destination, which can be a pretty time-consuming and hectic job.
Doesn't matter if you are planning your first trip or you already have experience in planning trips, it can still be very tricky, you need to check out several things before planning a trip so that it's easier for you to go through with it and to carry out an awesome and hassle-free trip.
I have listed some things that can help you better understand how to plan a trip and which things you should focus on while planning a trip.
Things To Keep in Mind While Choosing Travel Destinations
1- Budget
It is very important to know your budget and to plan everything accordingly so that your finances remain stable, which will help you weigh out your options for transportation and accommodation for your trip.
Saving money on flights, accommodation, food, and transport are the most important elements of a trip, all this cost can be reduced by being creative and smart.
Planning a trip between peak and low season can help you get more reasonably priced accommodation and flights.
2- Timing
A perfectly timed trip will have a positive effect on your budget and will help you in choosing your travel destination.
Long-duration trips are not expensive. Some of the things during the trip remain constant (such as flights) or they can be cheaper the longer you stay at a destination.
Always check out the weather of a destination before visiting because it may affect the timing of your trip and plan according to the weather changes.
If you visit a destination, just make sure the weather is still bearable for you.
Type of Travel Experience you Want To Have
Your decision about a destination also depends on the experience you are planning on having. If you know the importance of travelling then you can make better decisions.
It depends whether you like a beach holiday, want to go shopping, see some sights or spend time in nature, all these things are the main constituents of the decision about your destination.
1- Travel companions
One of the things which also has a big impact on choosing your destination is who you are traveling with, for instance, if you are traveling with a family it requires careful consideration of everyone's preferences, for family travel, finding the balance between preferences is very important, on the other hand, solo traveling is easier as you only have to decide for yourself.
2- Exchange Rate
Different destinations have different exchange rates, so the destination you have chosen can affect your budgeting due to the exchange rate.
Always check for the exchange rates and purchasing power of your chosen destination's currency before deciding on your final destination.
3- Visas And Vaccinations
You may require visas and vaccinations to visit certain destinations. The best thing to do is make sure what requirements a certain destination has before you book your flights.
Getting a visa is an almost automatic process for many countries, but it can vary from country to country. Some may have restrictions so it is better to check what their procedure is.
4- Language
Language is a very important thing to consider while planning your trip. If you know a couple languages then it's fine to ignore this fact but if the only language you speak is English you might face problems in countries which don't have english as their first language.
But you can always use this as an opportunity to learn a new language or use a tour guide to get around the language barriers.
5- Infrastructure
When finding a travel destination, infrastructure is a significant concern. Most of us rely on the internet for our loved ones and the workplace to keep in touch.
Another aspect to remember is public transit. If there is widespread, cost-efficient and easy-to-use public transport in an area, it will dramatically improve the opportunity to visit the city without getting out of budget.
6- Geopolitics:
Avoid places where health concerns are present or where war is going on. keep checking to see if there are any traffic alerts for any destination.
It is always better and safer to keep all these things in mind while planning your trip so that you can make it cost-efficient and enjoyable, research about your destination so that you know everything good or bad which can help you enjoy your trip more and stay out of trouble.