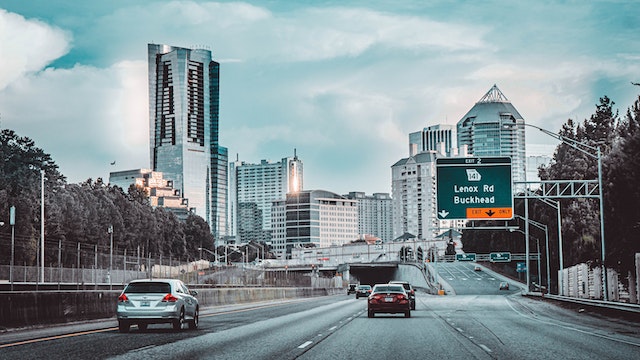 Are you thinking about relocating to Atlanta, Georgia? There are a few things you should be aware of before making the big move, regardless of whether you're relocating to Atlanta for a new job, to be near your family, or just for a change of scenery. This is one of the most enjoyable places in the USA, and also one of the most popular locations for all people who are getting ready to make a move and do something new with their lives. However, moving is never easy, and the same goes for Atlanta, no matter how welcoming this place is, which is why you might need some help making that happen. Therefore, here are a few things you need to know if you're getting ready for your new life in Atlanta, including everything from the weather to the employment market.
The weather
Atlanta's climate is renowned for having warm winters and hot, muggy summers. Atlanta's summer season runs from May to September, with average high temperatures in the 90s. If you're not used to the heat, Atlanta's summertime weather may be difficult for you. Although the fall and spring in Atlanta are short and sweet, they're nonetheless pleasant due to the warm temperatures. Although there may occasionally be snow or ice storms in the winter, the climate is mostly warm and you'll find out this is the right place for you. You should pack seasonally as you prepare to relocate to Atlanta, including light clothing for summer and heavier apparel for winter.
Job market
In the Southeast, Atlanta is a significant economic hub with a broad range of job opportunities in sectors like healthcare, technology, and finance. Coca-Cola, Delta Air Lines, and Home Depot are a few of the biggest employers in the city. It's critical to launch your job hunt as soon as you decide to relocate to Atlanta if you don't have a job lined up. It is imperative to get your resume and cover letter ready and to start networking before you go to Atlanta because there can be severe competition for jobs there. On websites like Indeed and LinkedIn, you can locate job advertisements, and many local staffing firms can assist you in finding temporary or permanent employment. Doing these things won't be easy, but if you're ready to invest some time, money, and energy into this process, you'll surely find a great job before actually arriving in Atlanta.
Cost of living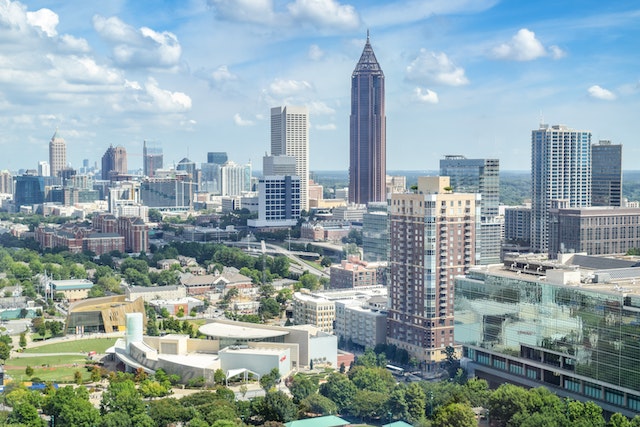 Atlanta has a low cost of living when compared to many other large American cities. The cost of housing is reasonable, and renting or buying a property are both viable possibilities. However, other costs, such as groceries and utilities, can pile up rapidly. When making a moving budget, it's crucial to account for these costs. If you need help with the move, you may want to consider using practical packing services near to help save time and reduce stress. Packing services can pack and load your belongings for you, making the moving process more efficient and less stressful.
Traffic
Excessive traffic in Atlanta is one of the greatest problems that residents face. Highways in the city are prone to congestion, particularly during rush hour. It's usual to get caught in traffic for hours. Give yourself lots of extra time if you intend to drive by car, especially during periods of heavy traffic. As an alternative, consider using the well-developed bus and train systems of public transit. The main public transportation system in Atlanta is called MARTA (Metropolitan Atlanta Rapid Transit Authority), and using it to go around the city may be economical and effective. This will also help you save a lot of money in the long run, and that's always a great way to act whenever you're moving to.
Culture and attractions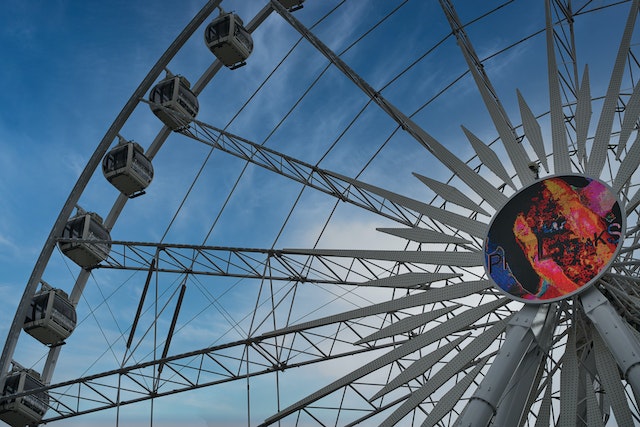 World-class museums, theaters, and music venues can be found in Atlanta, a city with a thriving cultural scene. The Martin Luther King Jr. National Historical Park honors the Civil Rights Movement and other significant historical events in the city. The Georgia Aquarium, the World of Coca-Cola, and the Atlanta Botanical Garden are a few additional must-see sights. You will never run out of things to explore in Atlanta because there is so much to see and do. The city is home to a wide variety of eateries and pubs that serve anything from cosmopolitan cuisine to comfort food from the South.
Although relocating to Atlanta can be a thrilling experience, it is crucial to be ready for the opportunities and challenges that will arise from the relocation. Atlanta can be difficult to traverse due to its hot, muggy weather and dense traffic. However, the city is a well-liked travel destination for many people due to its low cost of living, broad job market, and vibrant cultural scene. You may ease the transition to living in Atlanta by conducting research, networking, and prepping for the move, so start doing those things right now!