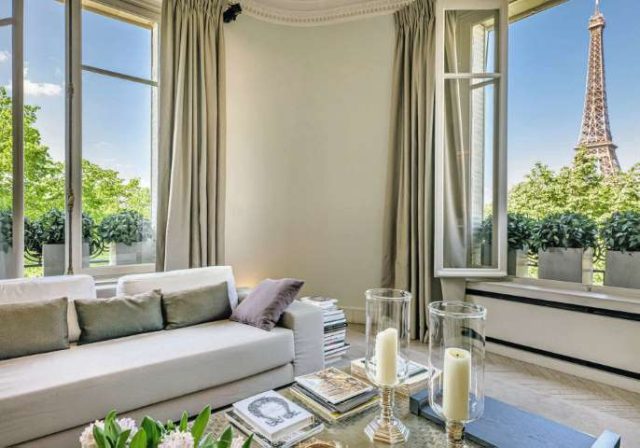 From Parisian apartments owned by renowned French artists, to a curated collection of prestigious homes and impressive villas across the Mediterranean coast and countryside, A.M.A Selections' expertly selected properties and bespoke private experiences present an elevated, luxury alternative to Airbnb for those seeking a one of a kind Valentine's Day break.
"The way we travel is changing and we're continuously developing innovative ways to enjoy conventional holidays. Europe in February has so much to offer and our new experiences have been crafted to give guests an authentic immersion into each destination beyond their property walls, whether it's a couples trip, a family getaway, or a group of friends. We've worked with trusted independent partners to take our customers away from large tourist groups and create personalized moments." Says Mariek Anselme, Co-founder of A.M.A Selections and Destination Expert.
Unwind beneath the Mediterranean Almond Blossom in Deià, Mallorca.
Casa Noelia, Deià, Mallorca
Mallorcan temperatures are higher than most of Europe during February and this rustic stone villa was made for an intimate group to fall for the Mallorcan lifestyle. With access to the enchanting village of Deià and its local delicacies, Casa Noelia serves panoramic views of the fairy-tale vistas of the Tramuntana mountains and crystalline Mediterranean Sea. Alternatively, A.M.A Selections invites guests to indulge in the haven of Casa Noelia and order seasonal, local wines to be delivered through the digital concierge for a romantic Valentine's Day withdrawn from the world.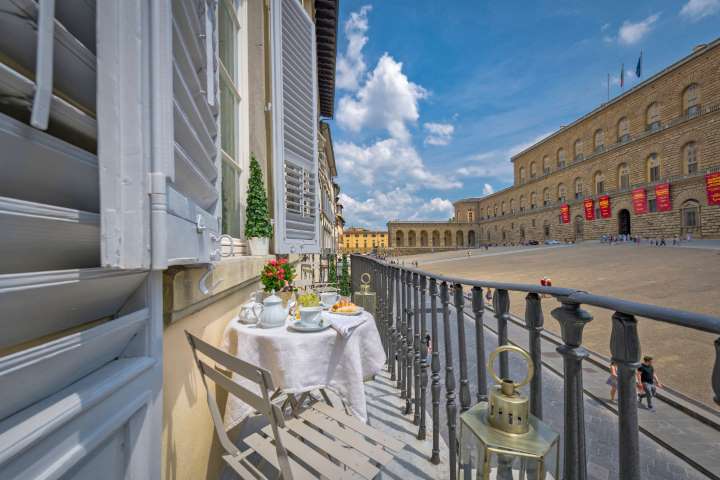 Indulge in historic art tours in tranquil Florence, Tuscany.
Vista Pitti, Florence, Tuscany
Nestled in the historic heart of Florence, this 16th Century building hosts a balcony overlooking the world- famous Piazza Pitti and is adorned with the original frescos from the 16th and 17th century. The elegant apartment within showcases regal interiors and art deco furnishings – lavish chandeliers drape from the ceiling, casting sparkles across the floor evoking an amorous atmosphere in the evenings. From gazing at Renaissance art in the Uffizi gallery to enjoying the finest restaurants in the neighborhood courtesy of A.M.A Selections' private Florence artisan food tours, guests can design the trip's itinerary to personalize their Valentine's break.
Stroll through the traditionally romantic Parisian streets in picturesque Palais Bourbon, Paris.
Deschanel, Palais Bourbon, Paris
Apartment Deschanel is located a few steps from pristine Champ de Mars Park where, in February the blossoms will start to line the park. Only a five-minute stroll to the Eiffel Tower – with the living area showcasing unmatched views of the iconic attraction. The elegant city retreat is in a peaceful neighborhood allowing couples to slip away from the bustling heart of the city and enjoy cosy evenings in an intimate, serene environment. A.M.A Selections' new Parisian experiences are flexible to match guests' desired pace of life – from a private at-home chef and a romantic candlelit dinner to a VIP supper show at the Moulin Rouge.
Become mesmerised by the rolling hills of Perugia from traditional Umbrian farmhouse.
Villa Monte Croce, Perugia, Umbria
Only 20 minutes' drive from Perugia, a city which brings a wealth of cultural activities in February including opera and the famous winter Umbria Jazz festivals, Villa Monte Croce is Tucked away in one of Italy's most exclusive privately owned country estates at the top of the Umbrian hills. With 360 degree views of the untouched Italian countryside, the quaint 3 bedroom farmhouse marks the intersection of country living merged with art, history, architecture, and exceptional food and wine for a Valentine's Day indulgence.
Take thrill-seeking to new heights in Megève's magical mountains.
Appartment Perle, Megève, French Alps
Adventurous duos can take advantage of the best month of snow on the slopes or explore dog sledding or snowmobile expeditions, exclusive experiences through the A.M.A Selections platform. Oozing modern luxury, this two storey Apartment Perle is a three-minute walk straight onto the crisp snow of the slopes. The minimalist apartment has been designed for comfort and elegance, with soft wooden furnishings for warm nights by the fire.
Soak in the sunshine and mild temperatures in Sicily's hidden gem, Villa Smeraldo, Agrigento.
Villa Smeraldo, Agrigento, Sicily
As the most southerly region of Italy, Sicily is located in beautiful Mediterranean waters, enjoying mild weather (temperatures average 7-13 degrees) with plenty of sunshine in February. Located in a five-star spa and golf resort near the town of Scaccia, in the middle of two archaeological sites of Agrigento and Selinunte, Villa Smeraldo exudes character and is set on 570 acres of sun-kissed Mediterranean coastline. With panoramic views complete with olive trees, olive groves and white sandy beaches, guests can enjoy exclusive access to the resort's private beach and championship golf course to take advantage of the mild weather and winter sun. Those seeking pure relaxation can un-wind in the opulent spa and explore an array of calming treatments.