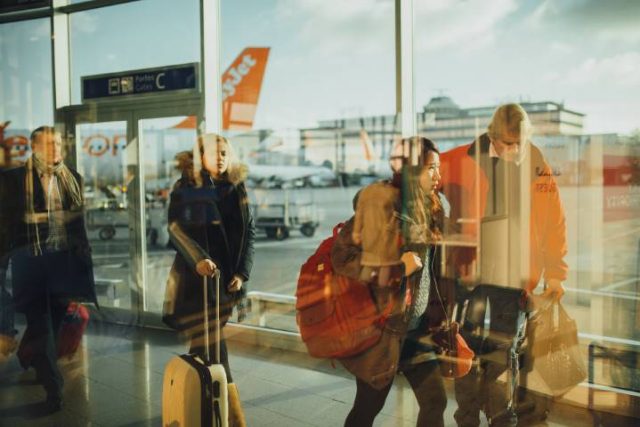 Do you think you are an experienced traveler who knows everything about airplanes and how you must behave during your flight? The following mistakes are common even among those who have had dozens of flights. Try to avoid them. Otherwise, you will have to pay sums that are even higher than a jackpot you can win at 22Bet.
Selecting a Seat Near Emergency Exits
This choice is not the best one, especially on a long flight. The reason is simple. The seats in these rows do not recline, and you will sit with a straight back for many hours. If you are in the last row, you have to suffer in front of the whole line to the bathroom. Check the seating on the airline website or specialized platforms.
Insulting the Stewardess or Yelling at the Check-in Desk
Insulting airline staff is not a good idea. At least because it's okay to be polite. At most, you'll simply get kicked off the plane. Even if you have an Oscar nomination or a football player husband, you can't get away with that kind of punishment. Legally everything will be flawless because the airline ticket is, in fact, a real contract. For example, British Airways clearly states that the airline has the right to refuse carriage if a passenger makes threatening, profanity or abusive language to airline ground staff or flight crew members.
Getting Drunk
Celebrating a vacation on the way to the airport is a bad idea. It is hardly frighten anyone by the fact that the hangover in this case will be heavier because of the dry air in the plane. Moreover, you may not be allowed on the plane.
Joking About the Bomb in Your Luggage
It would seem obvious that security would not appreciate such humor. But year after year dozens of jokers all over the world get such a screening that one has to think not about catching the flight but about leaving the airport. By the way, even on the Internet, you can get fined for joking this way. That's what happened to a 14-year-old girl who blurted out a stupid thing on American Airlines' Twitter feed. Less than 24 hours later she was arrested in Rotterdam.
Trying Exotic Foods Before a Flight
Of course, it's okay to eat before a flight. But if you're returning home from India or Mexico and have the idea of trying unfamiliar food at a cheap cafe near the airport, think of something else. As uncomfortable as airplane seats may be, they are still much better than a toilet.
Not Peeling Off Luggage Tags After the Flight
Baggage tags on suitcases and backpacks do not show that you are an experienced traveler. On the contrary, they show you are a beginner. Experienced travelers always remove these tags. What's more, the sections of airline websites, which no one ever reads, usually say explicitly that you have to take off old luggage tags. Otherwise, there's a good chance that the automatic baggage scanner will get confused by the tags, get upset, and not load your suitcase onto the plane.
Setting a Short Layover Time
It's easy to miss a connecting flight, even if it leaves from the same airport. First, large airports often have multiple terminals that are far apart. Second, your first flight may be late. In this case, if both flights are part of the same ticket you will be transferred to the next available flight for free, but you may have to walk around the airport for a few hours. And if you dock the flights yourself, the second ticket is gone, and you will have to buy a new one on the day of departure. It is frustrating and expensive.
Smoking in the Airplane
Yes, you can try to fool the smoke detector. It may even succeed. But there's no place for you to practice, and the consequences of your first failed attempt will be painful up to a $2000 fine under U.S. law. E-cigarettes are not a solution anymore, as airlines are banning them one after another along with regular cigarettes.
Not Weighing Your Luggage at Home
If you don't do this beforehand, you'll either pay unthinkable sums for excess weight, or frantically repackage things from your suitcase into hand luggage and put heavy clothes on yourself.