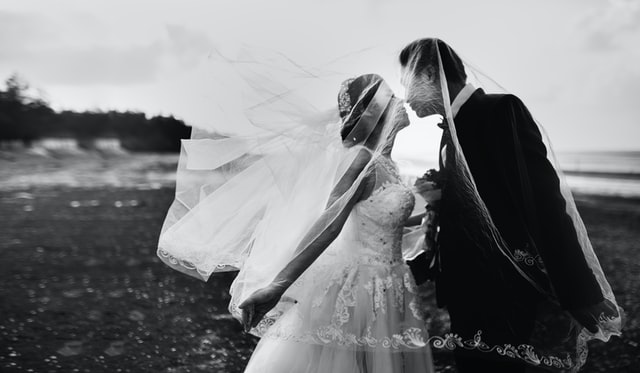 Planning a wedding can be a daunting task because there are so many things to think about. There's the dress, the cake, the guest list, and the entertainment. If there's a honeymoon afterward, you may be arranging a bucket list sail around the world or a once in a lifetime safari.
One of the most important decisions you'll make is choosing your wedding location. Where you hold the event could make or break the whole thing. If you're looking for some inspiration, read on for our top picks for the perfect wedding destination.
Hawaii
If you're looking for a truly romantic setting for your wedding, Hawaii is hard to beat. With its stunning beaches, lush rainforests, and dramatic volcanic landscapes, Hawaii is an unforgettable destination for your big day. There are plenty of great venues to choose from on the islands of Oahu, Maui, and Kauai – so you're sure to find the perfect place to exchange vows.
If you're having a beach wedding here, why not choose a dress that fits the theme? The internet confirms that the mermaid wedding dresses are a favorite choice for brides, bridging the gap between classic and modern. It can give you a timeless silhouette by creating an hourglass shape, with a fitted bodice and skirt that's flared at the end. 
Las Vegas
Las Vegas can be a really fun place to get married. You can have your ceremony in one of the many chapels, or you can even get married by 'Elvis!' The Vegas Strip is also a great place to take wedding photos. Some major places to consider include:
The Venetian, which is one of the most popular Las Vegas wedding destinations. This luxury hotel and casino resort is known for its quality and style. It's situated on the Las Vegas Strip in Paradise, Nevada, and it was designed by KlingStubbins.
The Bellagio is another top pick for Las Vegas weddings. This resort, luxury hotel and casino is known for its beautiful fountains and stunning architecture. You can also get married in one of the many gardens on the grounds. It was inspired by the Italian Lake Como town of Bellagio, and is known worldwide for its elegance.
The Wynn is yet another luxurious option for getting married here. This hotel has everything you could possibly need for your big day, from a spa to a salon to an on-site wedding planner. It got its name from a casino developer called Steve Wynn, and the hotel was built on the site of the old Desert Inn Hotel.
Caesars Palace is a classic choice for Las Vegas weddings. This hotel has been around for decades and is known for its Roman-inspired architecture. If you want a truly unique experience, you can even get married in one of the many chapels on the grounds. In terms of Las Vegas landmarks, this is one of its largest and most widely known.
The Caribbean
These islands are a great option for having the perfect wedding. Picture yourself getting married on a white-sand beach with crystal-clear water in the background! The Dominican Republic is one of the most popular islands in the Caribbean, and it offers many all-inclusive resorts that can help simplify your wedding planning.
Jamaica is another beautiful island in the Caribbean, having stunning beaches and many resorts that offer wedding packages. Other possible destinations in the Caribbean include:
The Bahamas
Barbados
St. Lucia
Turks and Caicos Islands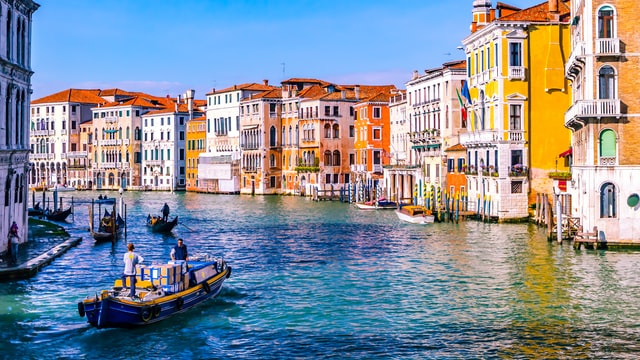 Italy
If you're looking for an exotic location with beautiful scenery, consider getting married in Italy. From Tuscany to the Amalfi Coast, there are plenty of picturesque locations to choose from. The country is an elegant and romantic option, with ancient ruins, rolling hills, and picturesque villages.
For a truly unique wedding, Venice is the perfect destination. The city is filled with canals and bridges, making it a beautiful place to exchange vows. There are also plenty of historic buildings and churches to explore. Plus, what could be more romantic than a gondola ride on your wedding day? Some other wedding destinations in Italy include:
The Lake District
Florence
Rome
New York City
There's no place like New York City for a big city wedding celebration! The place is always buzzing with energy, making it the ideal place to tie the knot. With world-class restaurants, hotels, and nightlife venues, NYC has something for everyone. There are so many amazing locations in New York City for a wedding, from Central Park to the Brooklyn Bridge. Other places to consider include:
The Plaza Hotel
The Rainbow Room
Cipriani Wall Street
Gotham Hall
The Lighthouse at Chelsea Piers
Battery Gardens
Spain
Spain is located in southwestern Europe and consists of seventeen autonomous regions, each with its own distinct geographical and cultural identity. The country is renowned for its stunningly diverse landscape, from the snow-capped Pyrenees mountains to the sun-soaked Mediterranean coastline.
Some of Spain's most popular wedding destinations include Barcelona, Madrid, Granada, Seville, Valencia, Malaga, and Pamplona.
France
France is located in Western Europe and shares borders with Belgium, Luxembourg, Germany, Switzerland, Italy, Monaco, and Spain. Due to its diverse geography, France has a variety of climate zones that offers couples different options for their wedding day. For example, the northern region of France experiences cooler temperatures while the southern region enjoys warmer weather.
Some popular wedding destinations in France include Paris, Bordeaux, Lyon, and Nice. Paris is known as the "City of Love" and is a popular destination for couples who want to get married in an intimate setting. Bordeaux is perfect for couples who are looking for a romantic and rustic location for their wedding. Lyon is ideal for those who want a classic French wedding experience.
No doubt, you'll want to do some more research on one or two of these amazing wedding destinations. Think of your budget and personal tastes, and the people you'll be wanting to attend. By choosing wisely, this could be the experience of a lifetime, and a great way to begin married life together.