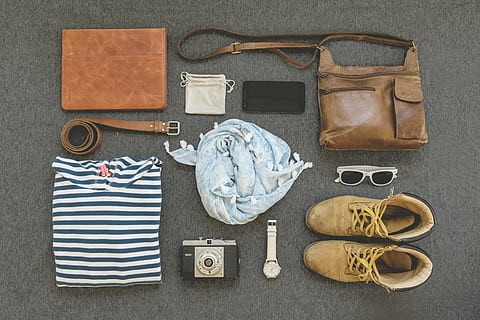 Traveling can be an exciting but stressful experience. With the right travel accessories, you can make your journey more comfortable, save time and money along the way. In this article, we cover the best travel accessories to help you do just that. We'll discuss items that are lightweight and easy to pack, as well as those that will help you make your trip smoother and more enjoyable.
Benefits of Travel Accessories
Travel accessories are items that make trips easier, more organized and stress-free. These tools range from luggage and passport holders to items like chargers, adapters and converters. Choosing the right travel accessories can have a big impact on your trip, allowing you to enjoy it even more. Here are some of the greatest benefits of investing in travel accessories:
The first benefit is convenience and comfort. Having multiple compartments for things like passports, tickets, phones and wallets will help keep all your items safe while traveling. Additionally, certain items such as noise-canceling headphones or neck pillows can help ensure a comfortable journey. Another benefit of travel accessories is the ability to stay organized when moving from place to place; this means less time wasted trying to find what you need when packing or unpacking suitcases at airports or hotels.
Guide For Successful Trip
Step 1: Research Essential Items
Knowing what essential travel accessories you should bring along is key to saving time and money while on vacation. Essential Items is a great place to start if you want to find the best travel accessories that will make your trip easier and more affordable. Here are some essential items that every traveler should consider:
Portable charger: Keep your phone and other electronics charged while on the go with a portable charger.
Travel adapter: A universal travel adapter will ensure that you can charge your devices in any country you visit.
Compact luggage: Invest in a compact and lightweight luggage that will save you time and money by allowing you to avoid checked baggage fees.
Neck pillow: A comfortable neck pillow will make long flights more enjoyable and help you arrive at your destination feeling refreshed.
Water bottle: Bring a reusable water bottle to save money on drinks and stay hydrated while traveling.
Packing cubes: Packing cubes will help you keep your clothing organized and save space in your luggage.
Quick-drying towel: A quick-drying towel is a must-have for travelers who want to save space in their luggage and stay fresh on their trip.
Step 2: Consider Durability & Cost
Before investing in any travel accessory, it is important to consider both durability and cost. Durability will ensure that the item lasts through all your travels, while cost helps you stay within your budget. Finding the right balance between these two aspects can help you save both time and money when shopping for the best travel accessories.
When looking at durability, make sure to pay attention to the material of each product. Look for items made from strong materials like steel or aluminum which won't break or wear down easily over time. Additionally, check customer reviews online for more information about product quality and longevity before making a purchase.
Step 3: Pack Necessary Documents
When planning a trip, it is important to pack all necessary documents to ensure a smooth and stress-free experience. This includes your passport or ID, travel itinerary, medical insurance, and any visas or vaccinations you may need. Another must-have is a money belt to keep your valuables safe and easily accessible. A portable power bank and universal adapter are also essential for charging your devices on-the-go. Investing in quality luggage such as a spacious backpack or sturdy suitcase will not only make travel easier, but also save money in the long run. By being well-prepared with these best travel accessories, you can save time and money on your next adventure.
Step 4: Invest in Protective Gear
If you're looking for the best travel accessories that will help you save time and money while staying safe on your journey, then investing in protective gear is a must. Before heading out on your next adventure, make sure to consider adding some of these items to your packing list.
Protective gear comes in many forms and can help provide an extra layer of security when traveling. From anti-theft backpacks to RFID blocking wallets and passport holders, there are plenty of options available to travelers looking for extra protection from pickpockets or identity theft. Additionally, most of these products come in lightweight designs that won't weigh you down during your trip.
For added peace of mind when venturing overseas, a travel insurance policy is also worth considering.
Step 5: Choose Multi-Purpose Items
A neck pillow that doubles as a travel pillow, a towel that doubles as a blanket, and a water bottle with a built-in filtration system are just a few examples. Investing in these items not only saves you money on purchasing separate items but also saves space in your luggage. A multi-tool can also come in handy for various tasks such as cutting fruit, opening wine bottles, and fixing small items. When it comes to clothing, opt for versatile pieces that can be dressed up or down. By choosing multi-purpose items, you'll be able to travel smarter and lighter.
Vape Device For Travel Accessories
One of the must-haves for any entertainment lover traveler is a vape device. A vaporizer is an ideal companion for those who want to enjoy their favorite flavors without breaking airline rules. Vape devices offer an innovative and discreet way to enjoy your favorite nicotine or non-nicotine products on the go.
Traveling can be a stressful experience, especially if you're trying to cut down on cigarettes. Vaping devices such as e-cigarettes, vaporizers and vape pens offer an alternative way to enjoy nicotine without the smoke and tar of traditional cigarettes. Vape devices also provide numerous other benefits that make them ideal for travel. To get the best vape device for your needs, visit Yocan vaporizer store.
Summing Up:
Travel accessories can save you both time and money while on a trip. A well-packed carry-on can reduce the time spent waiting in long baggage claim lines, while money-saving travel gear, such as reusable water bottles, can help lower expenses on expensive bottled water. Investing in quality luggage can save money on replacing cheaper options and reduce the risk of lost items. Portable chargers and power adapters can eliminate the need to purchase overpriced airport chargers, and travel pillows and blankets can make flights more comfortable, reducing the need to purchase pricey in-flight comfort items. By maximizing money and time for travel accessories, you can make your trips more enjoyable and cost-effective.