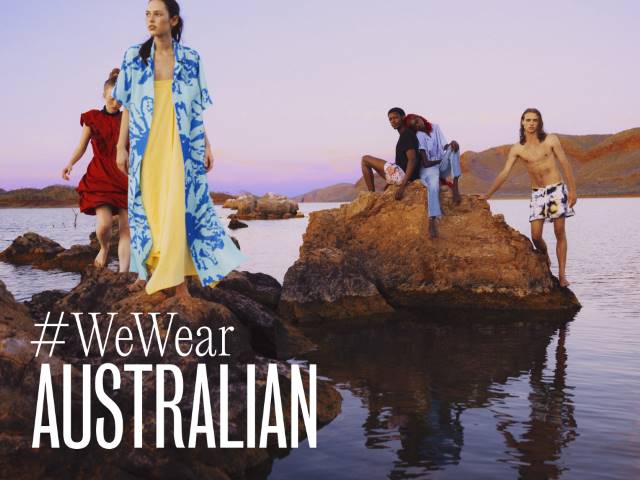 Western Australia's awe-inspiring Kimberley region will be showcased to millions around the world through a partnership with Showroom X – a collective of Australian fashion brands.
The #WeWearAustralian campaign is led by WA-raised Creative Director Ken Leung, who has previously overseen brand creative at global fashion labels such as Uniqlo and DKNY and is now launching his creative agency Studio PARÁDISÔ in Perth.
The 2020 fashion campaign saw hundreds of brands participating across their social media channels throughout Australia, driving over $3 million in retail sales amongst participating labels.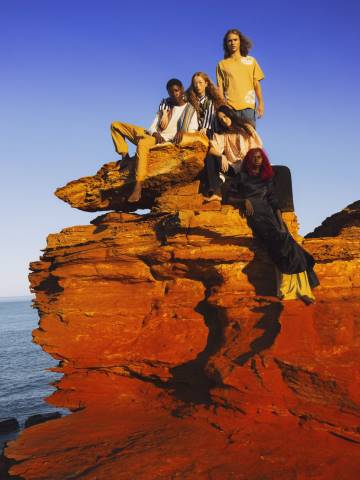 Earlier this month, the latest phase of the campaign was shot on location around Broome and Kununurra in the Kimberley, one of the world's last true wilderness areas. The creative concept for 2021 is "freedom", with an emphasis on light – enter: the Kimberley's sharp, rusty red sands and rock formations, sitting adjacent to vibrant blue skies and water.
Creative Director Ken Leung said:
"Being West Australian is a luxury. I have the time and space to be creative and I'm more creative here than anywhere else in the world. We have an abundance of breathtaking landscapes and unique flora and fauna to inspire us.
"I've discovered vibrant new energy since moving back to Perth. There are so many opportunities in fashion, art, food and culture that has the creative communities buzzing.
"I was excited about how colorful and culturally rich Broome is. I loved the pink sands melting into turquoise blue waters at Crab Creek, the vivid sunsets at Cable Beach and the glowing red rocks at Reddell Beach. I was overwhelmed by the scale and history of Kununurra. 1,500-year-old boab trees and the vast scale of Lake Argyle puts everything in perspective."
A collective of exciting WA photographers and filmmakers were engaged to capture the We Wear Australian campaign including James Giles, Claire Hart and Justin Griffiths and shoot locations included: Lake Argyle on Miriwoong Country, and Mirima National Park on Miriwoong Country, around Kununurra. Broome locations featured Gantheaume Point, Reddell Beach, Cable Beach and Crab Creek on Yawuru Country – and it wouldn't be a fashion shoot in the Kimberley without the lustrous magnificence of some famously white Broome pearls!

Learn more about the campaign at https://www.wewearaustralian.com/