For those dreaming of a winter getaway (beyond your slippery driveway and snowed in back door), there are a few islands around the world that become truly magical sights to behold through the coldest season. Though people more often than not think of islands as warm, tropical getaways – they can also be unforgettable winter wonderlands.
Recent research from Booking.com found that 95% of travelers have spent time during COVID-19 lockdown life seeking daydream getaways and comforting distraction looking for vacation inspiration. Hopefully these refreshing, lesser known gems will inspire you to travel again when the time is right, and consider the island winter escapes that may not have sparked your curiosity before. Picture magical frost-tipped vistas and blissful quiet. These snowy islands promise pure escapism.
The Koster Islands, Strömstad, Sweden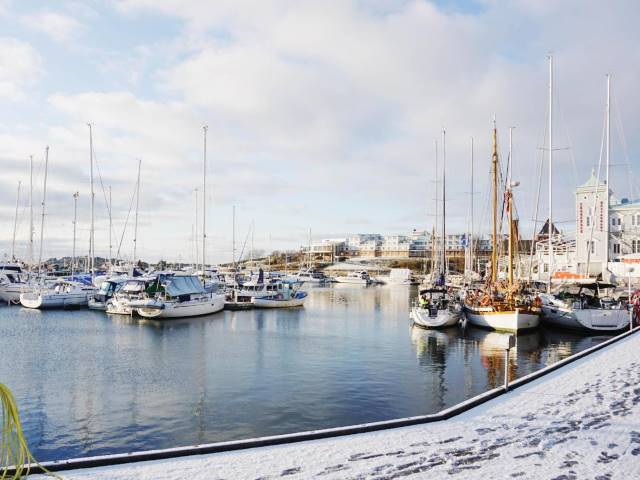 The snowy Strömstad harbour
The atmospheric Koster Islands can be found just 10 km west of the pretty Swedish harbour town of Strömstad. Consisting of North and South Koster Island, these are two veritable winter wonderlands that are almost completely car-free, creating a quiet vibe that enhances the austere landscape. There are hiking and cycling trails that criss-cross the islands, from which you can take in views of winter light glistening on the silvery sea while taking in a soft, fluffy snowfall. Once we all start to travel again, those hoping to visit can reach the islands via ferry from Strömstad.
Nantucket, Massachusetts, USA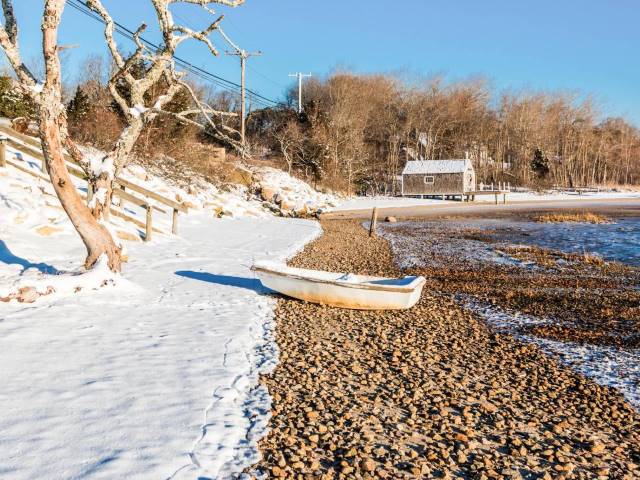 Winter transforms Nantucket from tourist hotspot to snowy paradise
Nantucket is a small island off Cape Cod that's known for its whimsical dunes and moors, a picture-perfect harbour town, and beaches that range from secret coves to wide sands bordering on wild waves. Though it is a popular holiday destination already, the transformation in winter when the island sees less visitors and turns into a peaceful, snowy paradise, is a sight to behold. A perfect winter's day out here would be wrapping up warm to admire the dramatic views over Cape Cod on a walk, before strolling through the historic centre of Nantucket town.
Sylt, Nordfriesland, Germany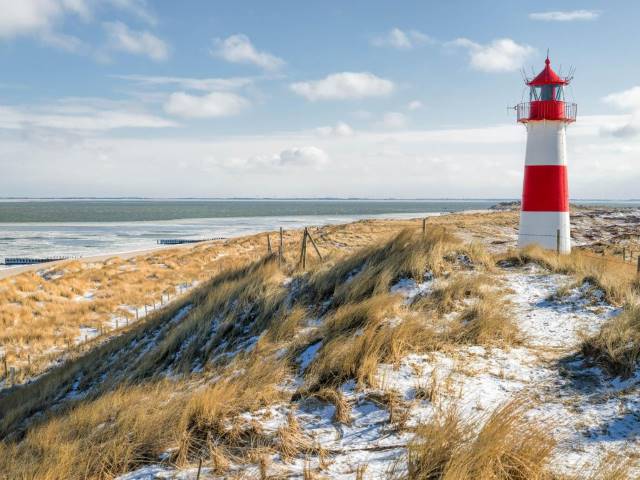 Ellenbogen lighthouse in the north of Sylt
Germany's Sylt island encapsulates all the wild beauty of the Frisian archipelago; with long ochre beaches and seemingly endless horizons. These beaches are known as some of the country's most family-friendly throughout the summer, and in winter, hiking through the dunes to the highest point on the island is an exhilarating experience that anyone would enjoy. Sylt Island is the fresh air escape we all need more of.
Bøur, Vágar, Faroe Islands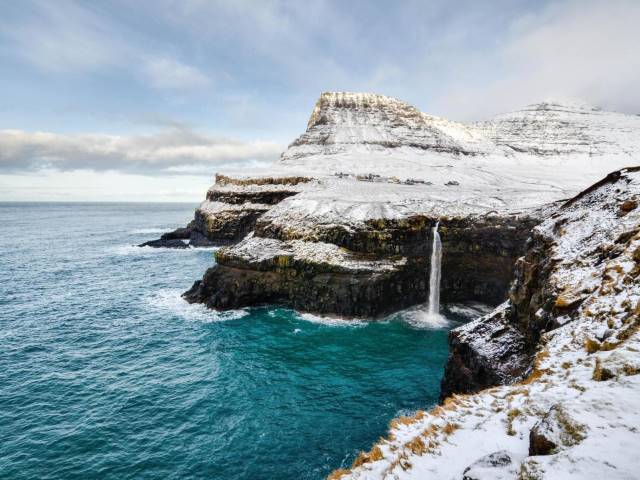 Gásadalur, located on the west-side of Vágar
The Faroe Islands live between Iceland and Norway, but are officially part of Denmark. The biggest among them – Vágar – is truly remarkable during the winter. The perfect activity there is to hike the verdant grassy cliffs that surround the waterside village of Bøur – experience that becomes all the more special when the closing daylight gitts visitors with sweeping views across the choppy North Sea and shifting ice floes.
Namiseom, Chuncheon, South Korea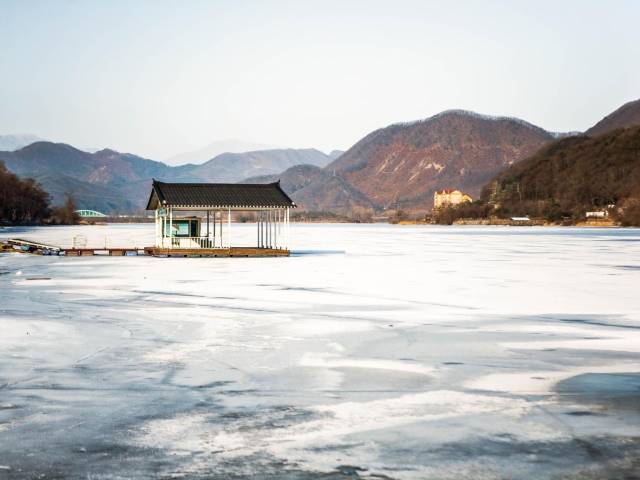 A frozen day at Namiseom
A tiny island in the North Han River, Namiseom is a self-declared micronation. While it's worth paying a visit just to see the island's special passport, currency and powerful local pride, it's the pristine snow and magical landscapes that make winter an extra special time to visit. Campfires are set up all over the island and vendors sell piping hot red bean buns to help you keep warm and deliciously full. Those who like to see and do the things that everyone else is not would be wise to add Namiseom to their travel bucket lists.
Lofoten Islands, Nordland, Norway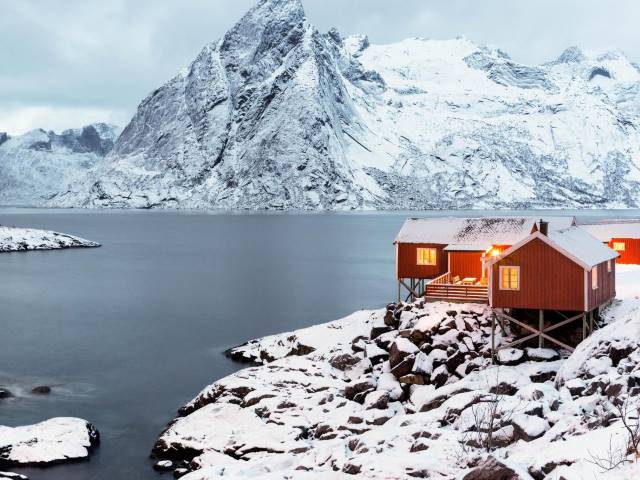 'Blue hour' at Lofoten Islands
The Lofoten Islands offer an near-guaranteed view of the Northern Lights, and – if you can tear your eyes away from the luminous sky – the view at ground-level is pretty amazing, too. During the winte, Lofoten is blanketed in a thick layer of snow, turning the usually-rushing fjords into elaborate ice sculptures and leaving visitors with the impression that the White Witch might appear at any moment. A truly unforgettable place to experience winter in a way few ever have.
Travelers can rest assured that they will have a safe stay at a Booking.com property as all properties' safety measures (such as hygiene, sanitisation, and physical distancing) are clearly visible on the property's page. With over 14 million listings on Booking.com having implemented new health and safety measures, the global travel leader is helping make it easier for everyone to experience the world, safely and comfortably.