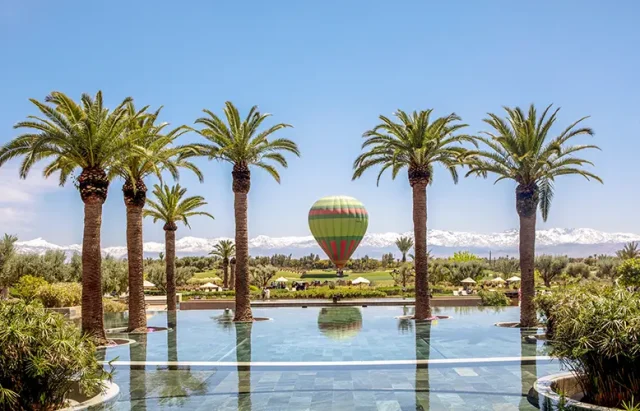 This Autumn, the beautiful Fairmont Royal Palm Marrakech, found nestled among 231 hectares of olive groves and countryside, will be hosting an array of vibrant events for guests to experience this season. The soothing colours of autumn against the backdrop of the Atlas Mountains provides an idyllic setting for guests to enjoy a carefully curated programme designed to bring friends and family together.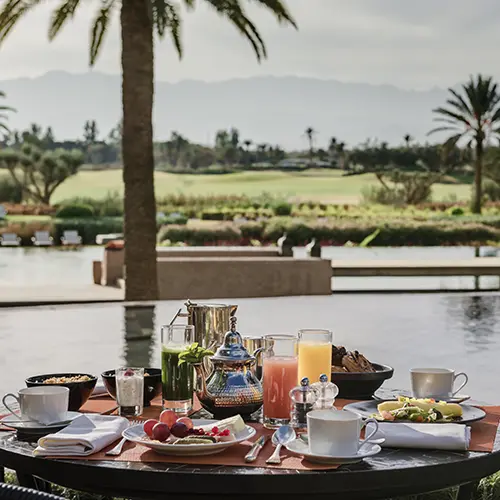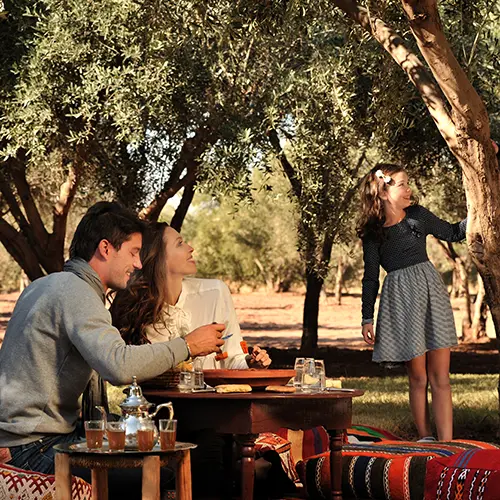 Diwali Celebrations, 16th October
Fairmont Royal Palm Marrakech is set to embrace the spirit of Diwali with a grand celebration feast at its enchanting al fresco restaurant, L'Olivier. Located amongst Morocco's most captivating landscape, it is synonymous with elegance and opulence. Inviting guests to immerse themselves in the joyous festivities of Diwali, the festival of lights, guests can savour delectable cuisine while basking in the warm glow of Diwali's radiance. The fusion of Indian tradition and Moroccan charm promises to make this Diwali celebration at L'Olivier an unforgettable experience.
Olive Harvest, 23rd & 30th October
Featuring a vegetable garden and a dedicated area for animals, the organic farm offers an authentic experience. Take part in the annual olive harvest between 10am and 12pm to discover all the hidden secrets of our organic extra virgin olive oil. Learn to knead and bake bread in the traditional terracotta oven with the help of Fatima. The journey ends with a delightful tasting featuring the best local products: honey from the farm, fresh cheese, local olives, olive oil…
Signature Garden Party 28th October & 4th November
Prepare for an extraordinary experience at the Fairmont Royal Palm Marrakech, where an exquisite buffet will be in store. The hotel is set to delight your taste buds with a captivating buffet that showcases live-cooking stations, offering a diverse range of culinary delights. The entertainment factor is set to be sky-high, courtesy of DJ MomoMac, promising an evening filled with lively and immersive entertainment. For the adventurous at heart, weather permitting, the resort presents the opportunity to embark on captive hot-air balloon flights, providing views of the picturesque Moroccan landscape to create life-long memories.
Morrocan Nights Under the Stars, 25th October & 1st November
An evening affair under the stars, promising a remarkable blend of live music and oriental cuisine taking place in the romantic Palm Ballroom Garden. Their culinary artisans have meticulously curated a menu to showcase exceptional flavours, offering guests an extraordinary gastronomic experience.
Vegan Dinner at L'Olivier, 27 October
Starting at 6 pm, Chef Vojtech, a renowned zero-waste, plant-based chef with over a decade of expertise gained from working in leading restaurants across the world, will be hosting a set-menu dinner at L'Olivier. Drawing on his specialization in crafting zero-waste, plant-based dishes, the dinner promises a delicious selection of locally sourced plant-based offerings for guests to experience.
Halloween, 26th October, 31st October & 2nd November
This Halloween, Fairmont Royal Palm Marrakech has prepared a thrilling variety of activities that cater to the entire family. Children can immerse themselves in the outdoor activities and entertainment offered at the enchanting Halloween Fair. From 5pm, Fairmont Royal Palm Marrakech will host its annual Halloween Party, an elegant sushi soiree, where guests may indulge in a selection of sushi, with DJ Momo Mac adding to the ambiance and providing a melodic backdrop of smooth rhythms for the evening.