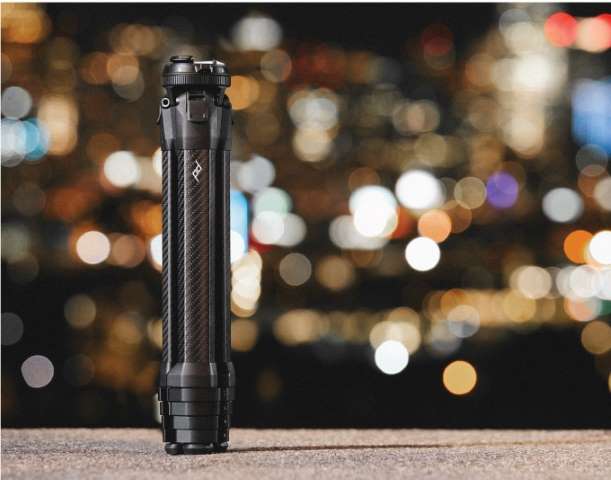 Pro performance. Half the size.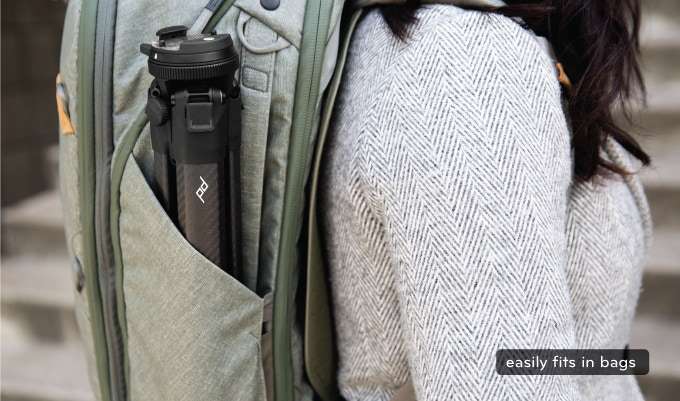 The Travel Tripod takes up half the volume of a traditional travel tripod. We also eliminated bulky, protruding knobs. The result? Every water bottle pocket on your bag is now also a tripod pocket, and you're carrying a full sized tripod with professional capabilities.
Set it up (and pack it down) faster.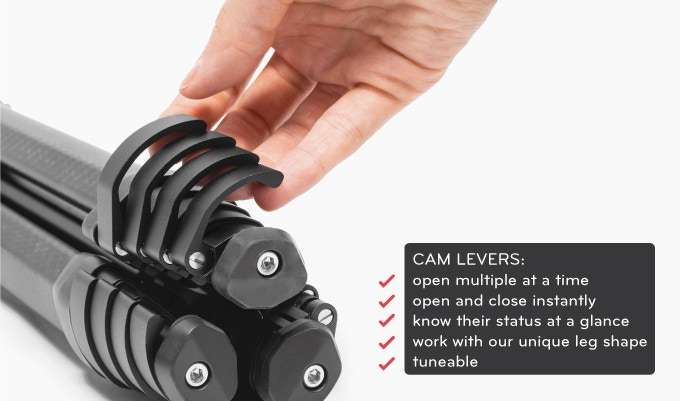 With traditional travel tripods, slow setup may mean a missed shot. Not with the Peak Design Travel Tripod. We designed strong, easy-to-use leg cam levers that can be operated together (no tedious twist locks!). With our architecture there's no need for the legs to flip up/down when packing and unpacking.
Made for the camera in your bag.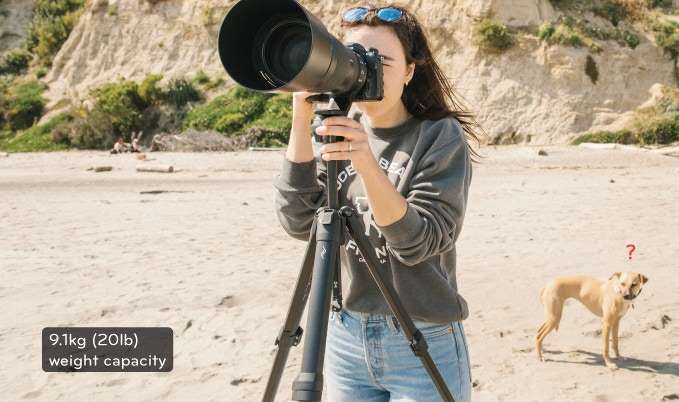 Make no mistake: the Travel Tripod is small, but it's ready for big jobs. High-performance materials and precision machined parts yield weight capacity, stability, and vibration dampening comparable to much larger, more expensive tripods. The Travel Tripod is designed to handle pro photography gear, easily handling a full-frame DSLR with a 70-200 lens. Combining a 20lb weight capacity with a 60″ max height, the Travel Tripod performs as well as any other in its class. 
To learn more visit the Kickstarter campaign here.