For most of us at present, travelling seems like a distant memory and an impossible dream. The days of hopping on a plane, or willing our way towards a fun-packed holiday with family are on hold for the foreseeable future. Many of us have not ventured out of our towns except for work, or essential travel for a while now.
Our homes are our haven from the craziness of the current world situation. Whilst we understand staying home is a requirement in some countries, it may help us get through this time by having something to look forward to. But how can we think about travelling safely without worrying about the threat of catching something nasty en route, continually hanging over us?
Planning a trip
One thing we can do is to plan. Even with the uncertainty of the times, planning a trip might be just what we need to remain happy and hopeful. As mentioned by several researchers, organising a journey, and its anticipation can bring enjoyment. Never has there been a time when staying positive is so essential for our mental health. So dig out those travel brochures and start arranging the big escapade. Or if that sounds like an ancient approach, consider 'surfing the web' for the ultimate choices. Whether your dream holiday is abseiling down the side of a mountain, or lounging by the pool of a 5-star resort, it's great to have something to get excited about.  
When planning, consider ways that you can keep yourself and others safe. It's likely when restrictions are lifted there will be some time before we can return to our previous 'normal.' Try to minimise risk by changing masks regularly (if it is still a requirement) and allowing space when in crowded areas. Try not to rush. It will take a while for people to feel confident about travelling again, so it's good to bear this in mind and take extra time to allow all the necessary distancing. But what type of travelling is the safest option?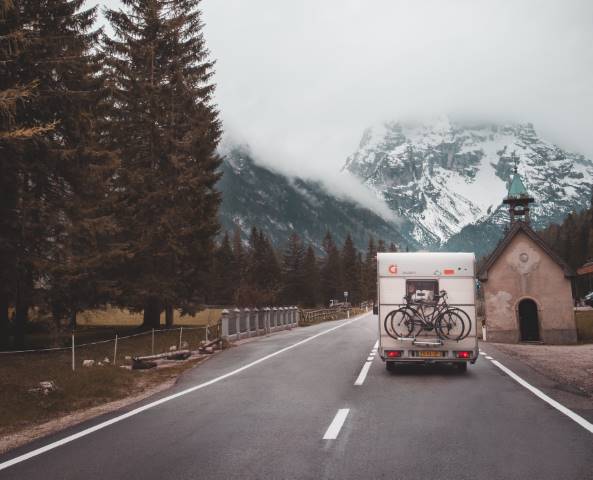 Autonomous travel
If you own any sort of camper van or RV, you understand the incredible sense of freedom it can bring. During the pandemic, this could be considered one of the safest ways to travel. There is little need to engage with anyone outside your own family; the RV is considered your home. If you don't own an RV or camper, but like the idea of escaping for a well overdue break,  it may be a good idea to hire a motorhome,  since there are all sorts of types to choose from depending on your requirements. Travelling in a motorhome is an excellent way of having some autonomy whilst seeing the world. 
Be sure to decide before you hire or buy an RV, precisely what you need and the facilities you want it to contain. Prices and size are variable. Some come fully equipped with many mod-cons such as microwaves, ovens, hairdryers, storage space, fully functioning bathrooms .etc. Most companies will go through all your requirements during a consultation (probably virtually at present) and discuss prices for adding extras.
If you decide to get away with an RV ensure you check which campsites are open and running. Current restrictions differ between towns and countries. Make sure you know where you can travel and plan beforehand, so you're not disappointed.
Air travel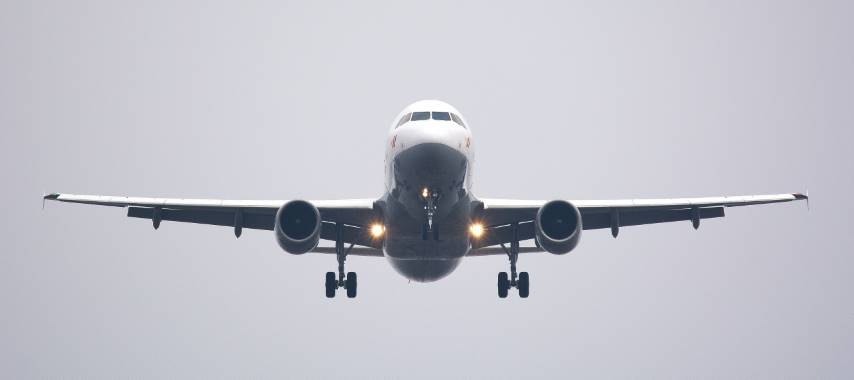 If you need to go further afield than a motorhome can take you, perhaps in an emergency, how can you minimise the risk during the pandemic?
It may be interesting to know that travelling by air isn't as dangerous as other travel forms, despite popular opinion. Germs and viruses do not spread easily on aircraft because of how the air is filtered and circulates. Because of these filters, much of the airborne particles are removed, helping people breathe in clean air. So, the good news is, if you do need to travel by air it's a pretty safe option, just so long as you adhere to distancing and mask-wearing when getting on and off the plane. 
Whatever form of transport you use during the pandemic, all will come with an element of risk. The most important thing to remember is that Covdid19 is primarily spread through interaction with other people, not surfaces or inanimate objects. Sticking to distancing guidelines and mask-wearing will give you the best chance of avoiding the virus.
Although it may not feel like it, it's still possible to enjoy life and plan for trips when things improve and open up. Whatever way you decide to travel during this period of uncertainty, try to keep yourself and others safe by following the precautions. Remember 'this too shall 'pass' and together we will come out the other side—happy (safe) travelling.