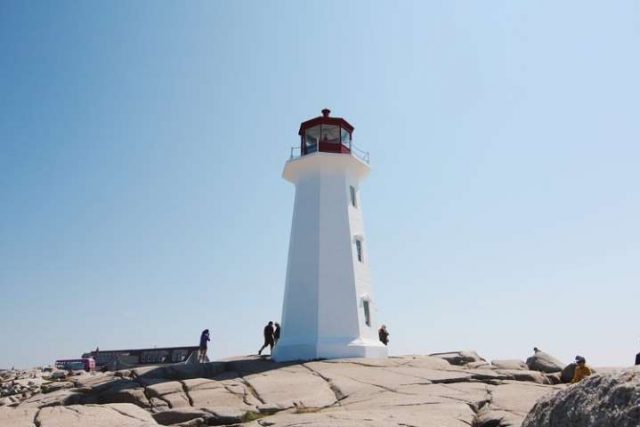 Give your mom the gift of travel this Mother's Day by taking her on a memorable road trip across a breathtaking scenic drive in Canada. Bonding with her through the adventure of discovering some of the most beautiful routes in the country will be an experience that will last a lifetime. Whether your mom enjoys learning about historical sites or prefers spotting wildlife, there is sure to be a destination on OK Tire's list of top scenic drives that will fit her travel taste.
When preparing your car for a road trip, it's important to ensure your vehicle's maintenance is up to date. Book an appointment with an OK Tire certified technician at your nearest location for a tune-up and make sure you take advantage of their North American warranty program.
Once your appointment is booked, you've mapped out your location and your bags are packed, you'll be all set to embark on your journey.
For the Adventurous Mom – Prince Edward Island
For the mom who loves getting her hands dirty and trying new things, Prince Edward Island is the place to be. Take a drive along the ocean, stopping to rent a kayak and soak up the sea air. For a longer drive start in Charlottetown and work your way over to Borden-Carlton, where you'll enjoy coastal views along the way and end up at Confederation Bridge, connecting you to the mainland. Want more of an adventure? Use the Confederation Bridge to link you to the 435-kilometre Confederation Trail where you can walk, bike and explore with your mom and discover why PEI is the perfect mom-getaway.
For the Wellness Mom – British Columbia
Look no further than British Columbia for a beautiful scenic drive on the Sea-to-Sky Highway. Stretching from Vancouver and running north through Whistler to Pemberton, this highway will provide you and your healthy, wellness-oriented mom with the ultimate excuse for a spa retreat at Scandinave Spa. Located in Whistler, Scandinave Spa embraces the traditional Scandinavian baths experience. After a quick wellness break, continue your breathtaking drive along the sea, enjoying the valleys and views accompanying it.
For the Nature Mom – Ontario
Grab your car and take your mom for a drive from Toronto to Ottawa, through Algonquin Park. Though not the most direct route, swinging by Algonquin Park will provide you with a break from the sounds of the city. Stir up some competition and see who can spot the most animal species since Algonquin is full of them! You may even spot a moose. The whole trip is around 500-kilometres and your nature-loving mom will get her fill of awe-inspiring flora and fauna on this pit stop.  
For the History Buff Mom – Nova Scotia
Soak up the rich history of Nova Scotia by driving the Lighthouse Route, running along Nova Scotia's south shore. This span of road includes over 20 lighthouses lining the coast between Halifax and Yarmouth. With many churches along the way into Chester, and a UNESCO world heritage site in Lunenburg, Mom's history senses will be tingling. Be sure to take her for an insanely good Mother's Day dinner and enjoy the seafood Nova Scotia is known for!
For the Aspiring Nomad Mom – Quebec
Does your mom long for the cobblestone streets of Paris or yearn for the fjords of Norway? Quebec is the drive for her! The Route du Fjord is a 235-kilometre stretch surrounding the Saguenay Fjord. Surrounded by 300-metre cliffs, the fjords of Quebec are more than comparable to those in Europe. Make a stop or two in some of the towns that line the fjord and pretend you're both lost in a magical European village.