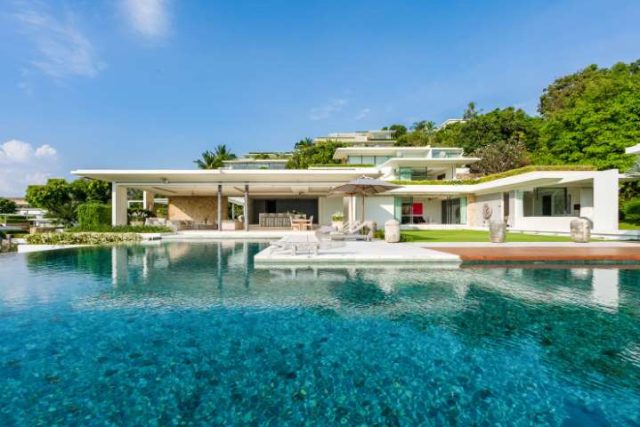 Samujana, a collection of 23 stunning luxury villas in Koh Samui, has launched a brand new 'Ultimate Celebration' package for 2023, creating a super luxury experience for an unforgettable trip and memories to last a lifetime. 
Ultimate Celebration 2023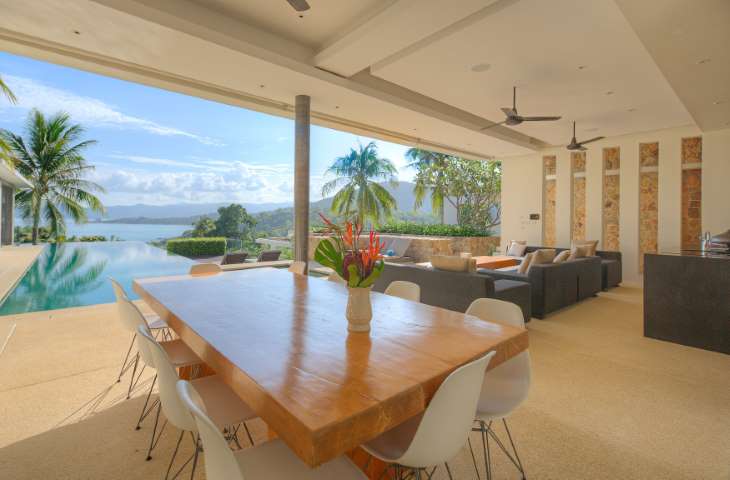 The 'Ultimate Celebration' package includes a 7-night stay in a 4 bedroom villa including breakfast, transfers and all the below activities.
1 x Private DJ set for 5 hours with the sound system
1 x Firework display at the Beach Lawn in Samujana
1 x Fire Dance show at the Beach Lawn area in Samujana
1 x Full day cruise to Koh Phangan onboard Samujana's Kindred Spirit Catamaran
1 x Arrival Thai Discovery dinner for 8 people
Guests will start their journey, discovering Thailand through its traditional cuisine. Served Thai family style, highlights of the menu include the famous Green Papaya Salad , Hot and Sour Thai Prawn Soup (Tom Yum Goong), Massaman Curry with Beef or Chicken, Stir fried Vegetables with Oyster Sauce (Pad Pak Ruammit) and finishing with Mango and sticky rice as well as a seasonal fruit platter.
1 x Celebration Gourmet BBQ for 8 people
The Gourmet Grill is a delight for foodies,, and is prepared with best quality products, that are locally sourced and freshly prepared. Cold options include: Rare Seared Salmon, Crispy Pork with coriander, mint, spicy & citrus dressing, Seafood Ceviche in green chilli & mango, Pork Larb Salad with pineapple & grilled green beans, Mezze with marinated olives, hummus & baba ghanoush. Hot options include: Grilled Phuket Lobster in garlic butter, Thai Red Curry Spiced Tuna Steak with pineapple salsa, Grain-fed Australian Beef Tenderloin in red wine sauce, Lamb Cutlets in lemongrass & mint, Italian Spiced Sausages, Grilled Vegetables in olive oil & sea salt, Roasted Baby Potatoes in lemon zest and basil, Steamed Jasmine Rice, Tropical Fruit and Banana Spring Rolls in chocolate sauce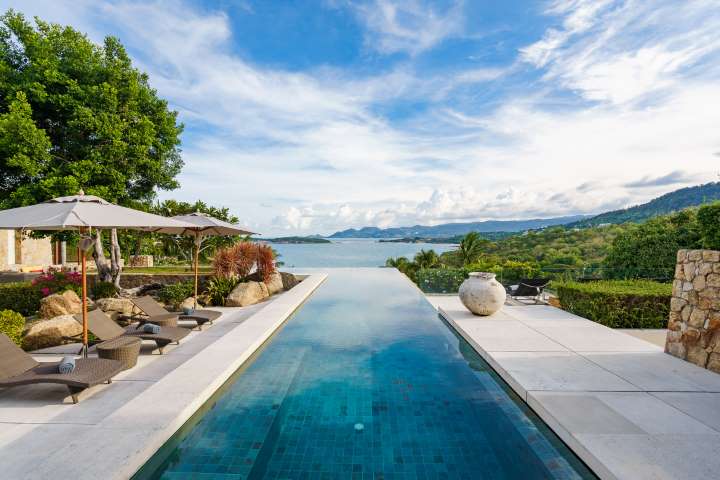 The villas at Samujana are perfectly perched on a hillside overlooking a coral cove in the North East of Koh Samui. Villas range from three to eight bedrooms and combine the most spectacular views of Koh Samui with modern Thai architecture. The brand effortlessly unites contemporary luxury with Thai hospitality, offering unparalleled 5* services, a private Villa Manager dedicated to the individual properties, a tennis court and private beach access.
Each villa boasts beautiful infinity pools that stretch across the manicured gardens, breath-taking ocean views and state of the art leisure facilities. Select properties are home to other facilities including private gyms, cinemas, games rooms and a basketball court. Guests also have the option to hire private chefs, relax with spa treatments and book private fitness classes from Muay Thai to yoga.