Dreading the cold? Luckily we have a few of the hottest destinations and cool winter adventures for you and your readers! Explore North Carolina, San Francisco, West Hollywood, Nevada, New Hampshire, Maryland, Bermuda, Arizona, NYC and Sonoma Country this winter.
North Carolina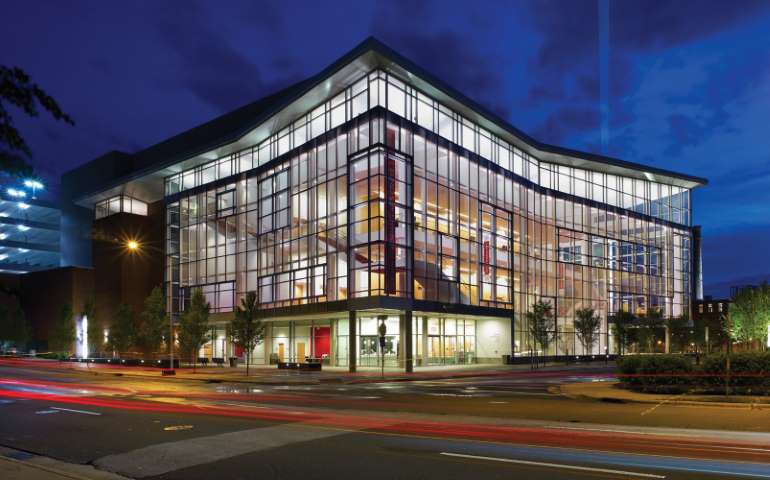 Get cozy with a show at the Durham Performing Arts Center. Since its opening in 2008, DPAC (Durham Performing Arts Center) has become the center for live entertainment in North Carolina. Recognized for its contemporary design, DPAC features 2,700 seats, intimate sightlines, and state-of-the-art sound and video. Ranked annually among the top-ten theaters in America, DPAC attracts over 500,000 guests per year to its 200+ events. Shows and events this winter include: Sip and Savor culinary experience, Third Eye Blind concert, A Bronx Tale (Broadway's new hit musical) The Simon and Garfunkel Story, Come from Away, Dancing with the Stars and so much more
San Francisco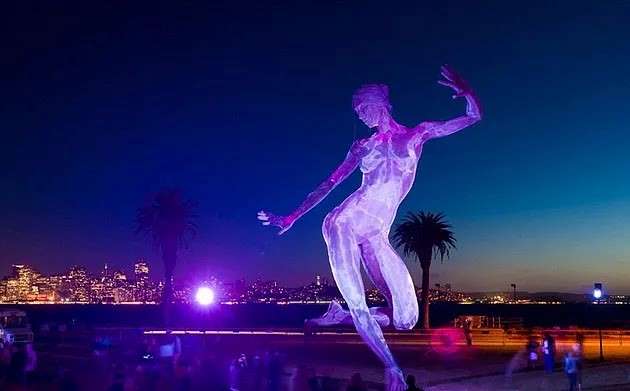 For something cool to break up those traditional holiday activities, be sure to check out Illuminate SF, a city-wide display of some of the greatest light art in the country. With works by such luminaries as Jim Campbell, Ned Kahn, James Turrell and Leo Villarreal, you'll be amazed by the glowing beauties lighting up the parks and public spaces of the City by the Bay. Best of all, the show is free, so you'll be able to save your cash for wining, dining and shopping this season.
In addition to the selection of retail giants in Union Square—including Macy's, Neiman Marcus and Westfield San Francisco Centre, which includes Bloomingdale's and Nordstrom—San Francisco is a maker's paradise and is full of small boutiques and galleries that you won't find anywhere else.
Get started today by choosing a neighborhood as your home base and booking a great deal on a place to stay. Then decide where to dine and which areas to explore for the perfect holiday shopping trip or cultural experience. In San Francisco, the holidays are truly the most wonderful time of the year, so book your trip today!
West Hollywood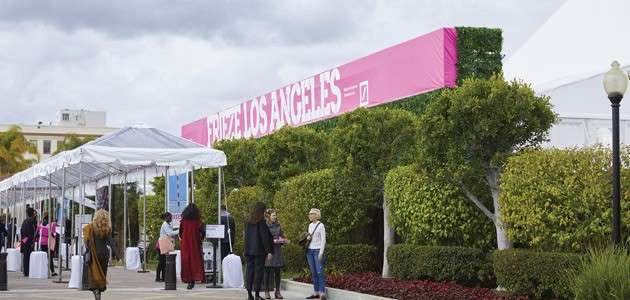 Ring in the season at Walt Disney Concert Hall! Join in song with hundreds of fellow revelers – plus a jazz combo, a choir, and the mighty pipe organ – for this joyous annual tradition. A jolly good time for the whole family!

Over Presidents Day weekend, three art fairs are coming to town, including the inaugural edition of Frieze Los Angeles at Paramount Pictures Studios. As with the annual Frieze fairs in New York and London, expect contemporary art from both local and international galleries along with a series of talks and site-specific projects from such artists as Cayetano Ferrer and Lisa Anne Auerbach centered around the studio's New York Street backlot. February 15-17, 2019; www.frieze.com The West Hollywood Design District will be hosting a block party on Melrose Avenue with special exhibits, live events, and a Synergy Organic Kombucha Truck.
Nevada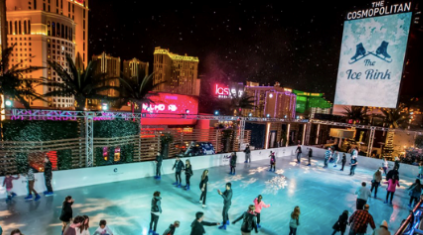 There are plenty of places in Tahoe to work on your turns, but for Instagram-worthy views at affordable prices, Diamond Peak is the destination. Lift tickets wont drain your bank account, trails look like they empty right into the lake, and there's a full calendar of events to keep you entertained, from Ullr Fest (torches! Viking attire!) to Nachtspektakel (a guided skin up the mountain to a three-course feast) to Dummy Downhill (a competition that involves sending dummies on skis over a jump.)

If your idea of a good time involves virgin powder, pristine bowls, and killer chutes, grab your GoPro 'cause Nevada is calling. Adventure outfitters TAO Nevada run snowcat and skinning tours on 2.3 million acres of the Humboldt-Toiyabe National Forest, where you'll find 4,000 verticals and plenty of powder but not another soul in sight. For an even more extreme adventure, book a trip with Ruby Mountains Heli-Experience and let a bird drop you into wicked terrain in an area with 10 peaks over 11,000 feet.

S'mores. Fire pits. Movies on the big screen. During the holiday season, the Cosmopolitan of Las Vegas converts its pool into an open-air ice rink complete with snow showers, thermoses of cocoa, and hot, boozy cocktails. Is there anything sweeter than a couple ice-skating and holding hands? Didn't think so. And if fire pits and fancy cocktails are your jam and you want to experience them in the northern part of the state, the Hyatt Regency Lake Tahoe Resort is your place.
New Hampshire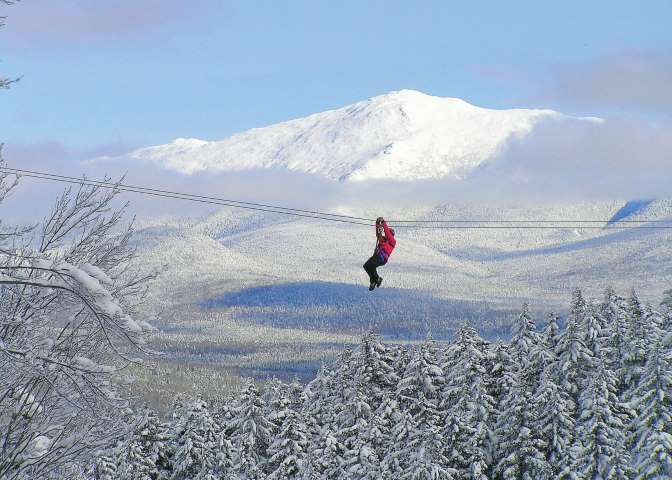 There is no shortage of fun winter activities in New Hampshire as there is an outdoor experience perfect for every adventure level. This includes skiing, dog sledding, snowmobiling, zip lining and wineries.

Participate in the longest zip line canopy tour in New England and one of the longest canopy tours in the continental United States. It will take you 3.5 hours to complete the 10-zipline courses at the Omni Mount Washington Resort. The Canopy Tours include: zip lines ranging from 120 to 830 feet long, 2 sky bridges, 3 rappels, 16 tree platforms ranging from 10 to 70 feet high, Zip lines up to 165 feet off of the forest floor, 30 mph zip speeds, 1,000 foot descent and 2 guides per group of up to 8 participants.
Maryland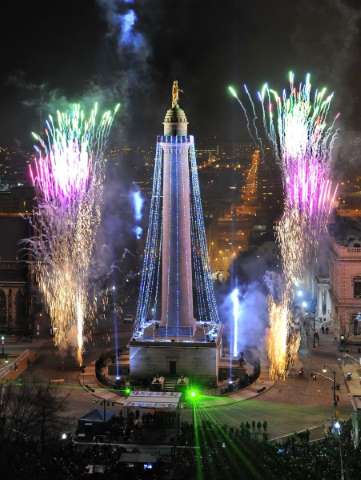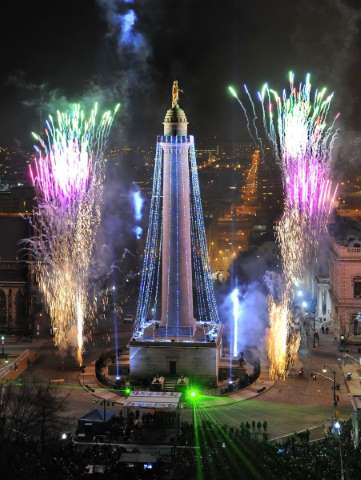 Beyond traditional winter activities, Maryland has winning Winter Events. Including sports, fairs, festivals and enjoying the crisp outdoor air.

Events such as Monument Lighting – Baltimore catch the eye, especially with their unforgettable firework show at the end of the evening. The 48th annual festival transforms the West Park into a holiday village with food and community vendors such as food trucks, vendors, children's crafts, face painting and more. The event takes place Thursday December 5, 2019 from 5-8 pm and starts the season of winter activities.

For a more adventurous winter activity, embrace the great outdoors for some winter camping. Many of Maryland's state parks offer rustic cabins, including Shad Landing at Pocomoke River State Park, Gunpowder Falls State Park, Herrington Manor State Park and Rocky Gap State Park. Check out all of the campsites to find one that suits your trip. Many of Maryland's state parks also offer cross country skiing and snowshoeing.
Bermuda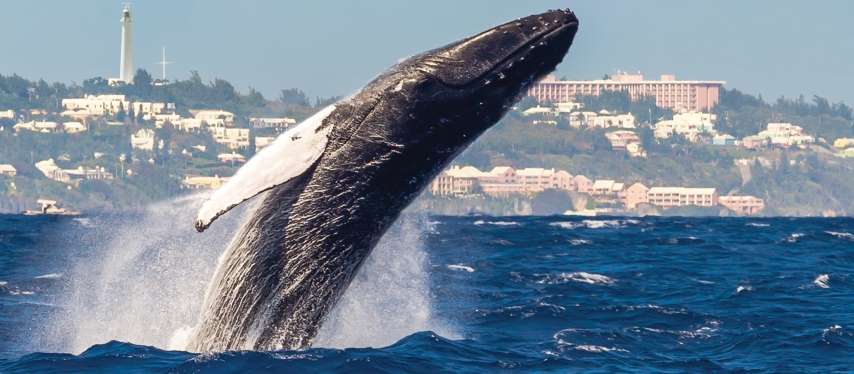 Bermuda has a lot to offer beyond their extraordinary beaches. The winter season is prime time for whale watching. This is one of the best-kept secrets of the Atlantic Ocean, as the population of humpback whales migrate past Bermuda every winter. Find out how to spot them from land and sea during your winter excursion. Finish your whale watch with some traditional Bermudian cuisine with Spiny Lobster Season (September through March). Check out Bermuda's Adventure Almanac for more details about the perfect activity for every travel time.
Arizona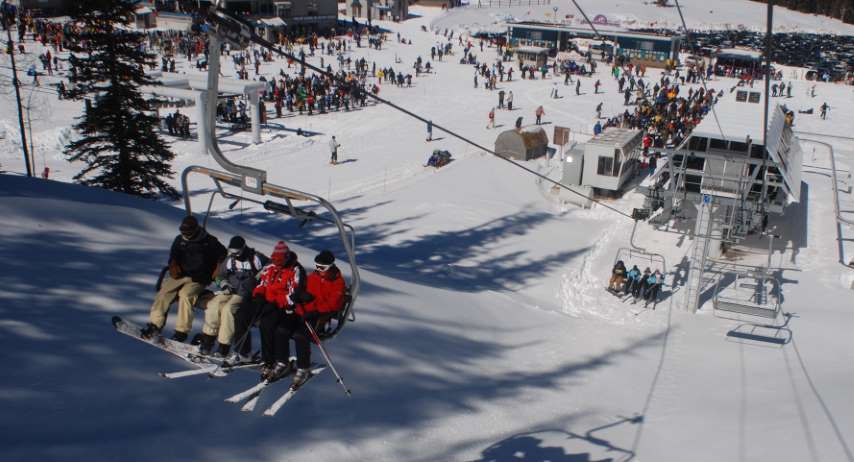 Snow in Arizona? You bet! Explore the winter season with the best Hiking, Winter Sports, Food and Spas. Although Grand Canyon state is known for its deserts, Arizona might surprise you with its alpine offerings. Expect crisp, sunny weather throughout the season on beautiful ski slopes in Arizona. This includes: Sunrise Ski Resort, Mt. Lemmon Ski Valley and the Arizona Snowbowl. If downhill skiing isn't your style, try Cross-Country Skiing and Snowshoeing. There something for everyone.
NYC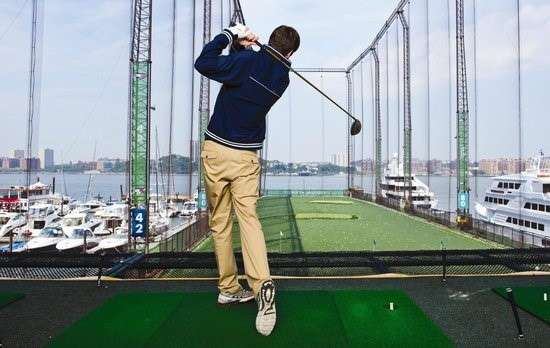 No matter the season, New York City is full of activities! The Winter Season in NYC includes many experiences both indoors and outdoors. Indoors you can participate in world renowned shopping, museums and broadway shows. Check out the Winter Broadway Guide and Top Museums for all of the latest! If outdoor activities are more your style, head to the Chelsea Piers for some golf and ice skating! Be sure to warm up with a hot bowl of soup in-between all of your winter excursions!
Sonoma County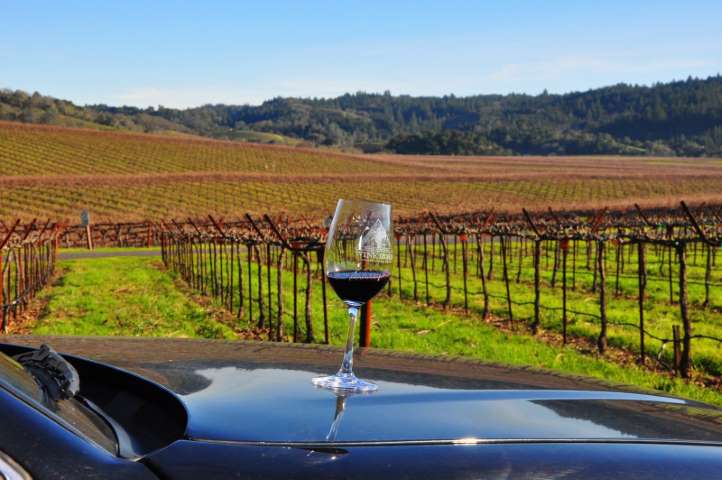 Winter in Sonoma is classified as the 'off-season', with cooler weather from December through February. Luckily, there are ways to experience the wine country indoors with various music, fine wine, and dining alternatives. This time of year includes Crab Season, as it begins in late November and is a Sonoma County point of pride. Taste the flavors of the Pacific with fresh Dungeness crab! If a bit of chilly weather doesn't faze you, the whales are migrating during this time and there are several places to see them!