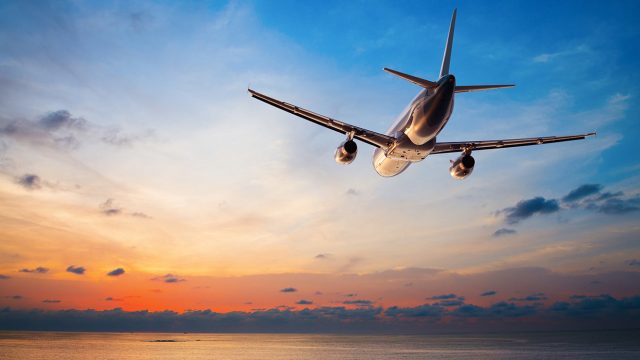 If you were traveling from New York to Los Angeles and you asked everyone aboard what they paid for their airline ticket, it is quite possible that everyone aboard would give a different answer, with prices ranging from $200 to $2000 dollars.
What may seem unfair because so many travelers are paying such a wide range of airfares is precisely how the airlines make money and stay in business. Each and every fare offered using a somewhat sophisticated mechanism that is called yield management.
Basically, a yield management system allocates a certain number of seats per flight at a discounted or bargain rate, while others are flagged for mileage upgrades and other still are earmarked as business travel seats. Finally, a certain number of seats are pegged for last minute travelers. That is precisely why you might have paid $400 less than the person sitting beside you on the flight. The airline makes assumptions about what you are willing to pay for your ticket.
If you understand the game of yield management, you can secure the best prices on airline tickets. Airlines try to sell seats for the most money possible. When that is not possible, and the yield management system is indicating that a great number of empty seats may go unsold, the airline launches a promotion – generally a seat sale of one form or another. The extent of the sale is based on the airline's anticipated losses for certain destinations or travel time periods. Let's take a closer look at the types of sales offered based on yield management:
Common Advertised Airfare Sales – The average airline has several common sales each year (some have literally dozens) that generally offer discounts that range from 25-35% if you purchase a ticket in advance, stay a certain number of days and are subject to other restrictions. For example AA recently offered a system wide seat sale with prices advertised as low as $34 one way, when a round trip ticket was purchased. The tickets had to be purchased 7 days in advance and a Saturday stay over was required. Therefore, if you called and booked a ticket it would be $68. However, booking on the AA website, it was only $64. With this type of sale, you normally have to make reservations a minimum of seven days before you fly. Generally, the tickets are good for stays of no more than 30 days. If you're interested in traveling somewhere in the near future – maybe late summer vacation – then this is the kind of fare sale you should consider taking advantage of.
Web Only Seat Sales – All airlines offer web only sales and the discounts can be substantial – anywhere from 40-55% although many are not this deep until you are very flexible on your dates and really dig deep for the best deals. Generally these types of sales are for specific flights that are within the near future (perfect for last minute travelers). Most times, you can only find out about these offers by subscribing to the airline's email alert or newsletter. If you are a serious traveler, it is a great idea to take a moment and register. Offers are usually mailed on Tuesday or Wednesday of each week and they sell very, VERY quickly. Example: US Air offered a round trip flight sale for Albany, NY to Boston, MA for $59. The ticket was nonrefundable and a Saturday stay over was required. The same flight regular price on the US Air website was $116.
One Day Super Sales – Airlines teeter between profit and bankruptcy these days and more and more frequently, as flights are sluggish, the airline will have unadvertised one day sales on their websites – to push seats that they need to get rid of. This is excellent news for last
minute travelers as these discounts can be huge! However, the restrictions are very stringent. You must buy the ticket immediately by Internet (usually), and no changes or refunds are permitted. If you are comfortable with flexibility and are not prone to changing your mind, you can save as much as 60% off a round trip ticket.
The moral is that you should watch for fare sales and plan your trip around these sales. Last minute travelers are generally flexible travelers and therefore are in a unique position to get the best deals possible. In some cases, the best fares can be obtained through a travel agent. Online operators work from a set book of airfares, but travel agents have access to the yield management systems and can find you the ultimate travel deals. However, airlines prefer that you book directly with them. Be assertive and if you cannot get the best deal possible, and you fly with a certain airline faithfully, demand a better rate or ask to speak with a supervisor to either get a lower rate or get additional perks.