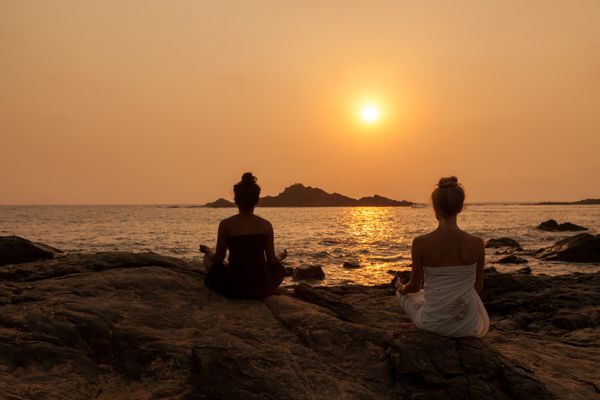 The ancient practice of yoga has long been revered for its unique ability to align the mind, body and spirit, reaping benefits for both your physical and mental health. The word 'yoga' is derived from Sanskrit and represents the union of individual consciousness (body) to the highest/supreme consciousness. The beginnings of Yoga date back to Northern India over 5,000 years ago, but the practice has since gone on to capture the consciousness of those living in the Western world, helping those seeking a resolution from the stresses of the modern day a chance to find balance and evoke peace from within.
The rising popularity of yoga was formally cemented by the United Nations who proclaimed the 21st June as the International Day of Yoga – a day to raise awareness worldwide of the many benefits of practicing yoga. Whilst the wellness benefits of regularly embodying downward dog, pigeon or warrior pose may be clear, for 2019, the pioneering awareness day seeks to highlight the ways in which yoga can help to tackle the ever present issue of climate change!
Whilst it wouldn't be an instant connection many of us would make, yoga creates a harmony between ourselves and nature. Irresponsible human actions are causing harm to planet, so the UN are seeking to leverage this celebratory day to show how practicing yoga allows us to connect our body and soul with nature to encourage us to make more considered choices that will positively impact the world we live in.
One destination that seamlessly combines yoga with environmental consciousness is SwaSwara – a stunning wellness destination by CGH Earth offering a unique combination of Ayurveda and Yoga, set amongst the truly beautiful setting of the Om beach in Gokarna, India. A sanctuary for your inner self. Swaswara's goal is to offer a life plan for the 'reconstruction' of mind and body to bring about balance and harmony within.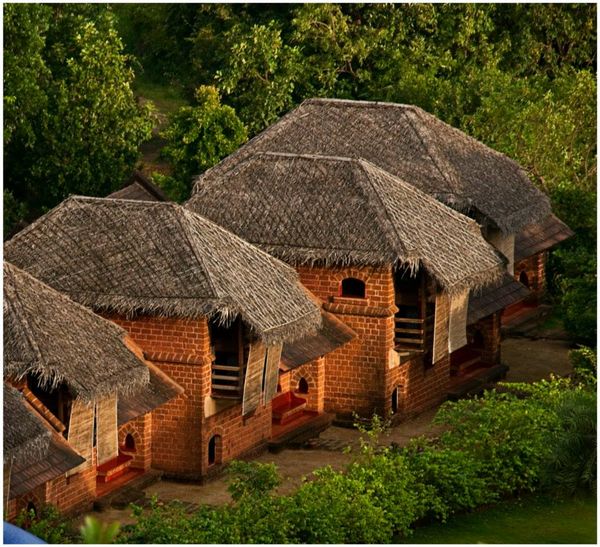 With the traditional healing system of Ayurveda & yoga at its core, SwaSwara is led by a team of experienced Hatha yoga Indian teachers, the guests enjoy a consultation with the yoga instructor before embarking on a daily schedule of Yoga Asanas, Pranayama, Yoga Nidra and various guided meditations. Perfect for helping you to find the right balance to attain spiritual wellbeing.
With separate dedicated spaces for Asana & meditation sessions (YogaShala)and a hilltop meditation & pranayama area commanding a 180 degree view of the Om Beach and ocean below, guests can take a seat under the coconut thatch roof for a guided sunrise meditation, complete with sea-kissed breeze. The ultimate setting to allow you to reconnect with your senses and become aware of your environs as well as your inner self.
This unique yoga programme sits seamlessly alongside a blend of Ayurveda treatments, hydro therapy, guided coaching and nurturing nutrition that will enhance your wellbeing.
Goal: A well-being holiday with a flexible regimen that refreshes the mind, body and soul!

SwaSwara's signature program 'Swa Wellbeing' is the beginning of an exploration of the Self. Starting at 5 nights, it is about learning to rejuvenate the SwaSwara way; to balance your life, relax, release and slow down, to be able to hear & listen to your "Swara", your inner voice. A comprehensive program which begins with an introduction to Yogic Kriyas, Asanas, Yoga Nidra, Pranayama, meditation techniques, relaxing Ayurveda Abhyanga massages, guided art and pottery sessions and interactive cooking. Private one-on-one Yoga sessions are offered per villa from 7 night onwards and additional private sessions can be availed at an added cost. This program includes consultations with the Ayurveda doctors and lifestyle guidance by our Yoga instructors and Ayurveda doctors. Supplemented by a healthy cuisine with a choice between fresh organic vegetarian food and fresh sea fish.

The programme primarily focuses on helping guests experience and implement various mind and body techniques based on the concepts and philosophies of Yoga, meditation, Pranayama and Ayurveda to create positive changes in one's approach to the daily rigors of modern life. It opens the mind's eye to learn how, through a balanced approach, one can effectively reduce and manage stress to enhance the synergy in one's life.
Whilst the emphasis on yoga will allow you to get back to nature and connect your mind and body to the earth, SwaSwara takes sustainability and tackling the issues of climate change to a higher level, ensuring you can travel in a way that gives back from an environmental perspective.
Specifically, SwaSwara is focused on ecology, community and culture offering an authentic experience that benefits the land it is situated within. This includes the following:
Rain water goes a long way – water is a scarcity in the region, so SwaSwarahas taken to harvesting rain water to reduce their burden on the environment and improve their self-sufficiency. The harvesting system is designed as a big lake that can hold up to 18 million litres of water collected during Monsoon season. The lake contains several species of fish which cleverly keep the lake naturally clean, whilst water is purified to make it drinkable for guests
Local wisdom – many of the staff come from the local communities in and around Gorkarna. It is a bond that goes beyond employment, becoming a give and take of wisdom, inspiration and a sharing of perspectives
Earth centred – dedicated to the wellbeing of the environment, SwaSwaratreat and re-use waste water for their gardens, flower beds and farm. Kitchen waste is turned into bio gas used for cooking and organic fertilisers to ensure everything is recycled
Local flavours – the recipes at the SwaSwara kitchen draw on the food habits and styles of the local community using ingredients from the sites own farm, and the local community. A devotion to local gives birth to a cuisine that is unique and earthy as it is wholesome and delicious
A Helping Hand – SwaSwara have instituted many community programmes that support local schools and guide self help groups towards more gainful small enterprise
With this perfect combination of luxury healing and a responsible ethos that values the earth and seeks to preserve it for many decades to come, SwaSwara is the ideal destination for the conscious, discerning traveller looking to celebrate International Yoga Day whilst enriching their wellbeing for the better.