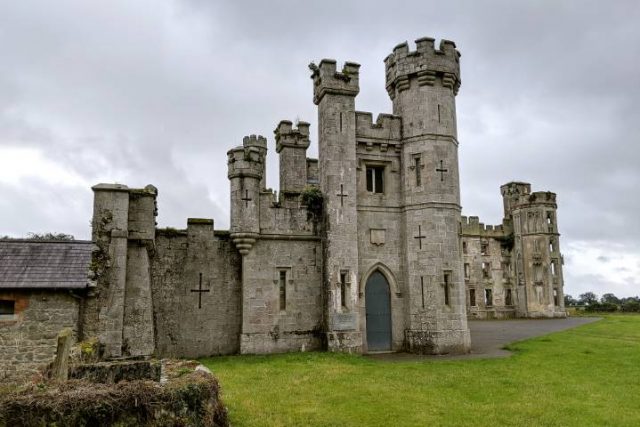 Actually, there are more than 30,000 castles dotted around all four corners of the country. It's nigh on impossible to see them all, but here is a narrowed down list to some unmissable favourites in each of the five experience regions on the island of Ireland.
Dating from 1185, this is one of the oldest castles in Ireland and a highlight of a visit to Dublin. Set in 260 acres in the pretty seaside town of Malahide, it was the home of the Talbot family for over 800 years. Highlights include the magnificent Oak Room with its dark panelling and furniture dating back to the 1600s. Another gem is the Great Hall, built in 1495 for banquets and containing portraits of generations of the Talbot family. An exhibition area in the courtyard tells the story of the walled gardens and in the grounds there is everything from a children's playground, a fairy trail, a butterfly house, old Abbey ruins, walking trails, the Avoca handweavers shop and café and more.
A great destination to spend time in if your journey takes you into Ireland's Ancient East, this magnificent specimen overlooks the River Nore and has dominated the area for more than 900 years. Kilkenny Castle boasts majestic halls, extensive parklands, an art gallery, playground and riverside walks. Explore the Norman stronghold at your leisure, talk to the guides about the history and opulent rooms, or take a stroll around the rose garden and ornamental lake – and be sure to pop into the Kilkenny Design Centre across the road.
There are hundreds of years' worth of tales of celebration, entertainment, diplomacy and negotiation to unpack in this, the official residence of HM The Queen in Northern Ireland. Providing an intimate glimpse behind the scenes of a real royal household, layer upon layer of history is revealed in the plush and lovingly restored State Rooms, including the Throne Room, State Drawing Room, Lady Grey's Study, State Dining Room, Red Room and Stair Hall. The grounds feature stunning gardens dating back to the 1760s and include ornate formal gardens, tranquil woodland and beautiful meadows.
Possessing sensational views of Lough Derg in Ireland's Hidden Heartlands, this castle is a unique example of the transitional Irish architecture of the early 1600s. Its bold design combines elements of medieval and Renaissance style that complement each other perfectly. The ground floor houses an exhibition that brings the story of the de Burgo family, who had a power base here for centuries, and the rest of the castle to life. The dramatic walk up to the building includes charming formal gardens, which create an enchanting sense of the original seventeenth-century setting.
A highlight of the famous Wild Atlantic Way, this is a stunning experience of an Irish medieval fortress originally built in 1425. Step inside and you'll be surrounded by medieval furnishings, tapestries and works of art that show how the lords and ladies of the period lived. The traditional Irish nights and medieval banquets held regularly in the castle's Great Hall are legendary even among the locals. Don't miss the adjacent Folk Park, a stunning recreation of old Ireland complete with over 30 buildings in a 'living' village and nineteenth-century rural setting.

www.ireland.com