Thirty-hectare beachfront resort Alma is implementing what it believes is Vietnam's most ambitious hotel solar power project yet.
Alma will this year install 5634 solar panels totaling 12,500 square meters on the roofs of its 196 pavilions, two V-shaped towers housing 384 suites, lobby lounge, spa, gymnasium and utility building.
With a capacity of 2480 kilowatts peak – the rate at which it generates energy at its peak performance on a sunny day – the solar power system will fuel between a quarter to almost half of Alma's energy needs, depending on occupancy dictated by the low and high seasons.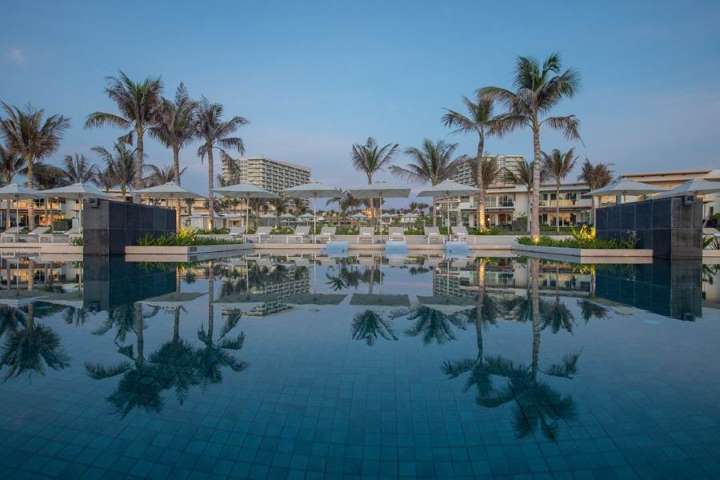 It's estimated the system will save the resort up to USD 16.85 million (VND 390.85 billion) in electricity bills over the next 25 years. It will also reduce Alma's carbon dioxide (CO2) emissions by up to 72,670 tonnes over a 25-year period.
With hundreds of solar projects under construction in Vietnam, which has recently overtaken Thailand as Southeast Asia's largest solar market, Alma's managing director Herbert Laubichler-Pichler believes it'll soon be incumbent for five-star resorts across the country to introduce solar power systems to lessen their carbon footprints.
"With the weather we have in Cam Ranh, it makes total sense for us to take advantage of an abundance of sunlight and embrace a more sustainable and environmentally-friendly alternative to electricity," said Laubichler-Pichler. "We hope to set a positive example on the solar power front for the rest of Vietnam's luxury hospitality landscape."
German companies C. Melchers (Vietnam), Aschoff Solar Ltd. and a German financial Institution are engineering, implementing and financing the solar rooftop modules throughout the resort. Instead of a direct investment, the resort will pay for the system in savings made on its electricity bills within the first decade of operation. "After the costs are taken out to pay for the solar technology, Alma will still save an additional USD 1.96 million (VND 45.18 billion) on electricity within this 10-year timeframe," Laubichler-Pichler added.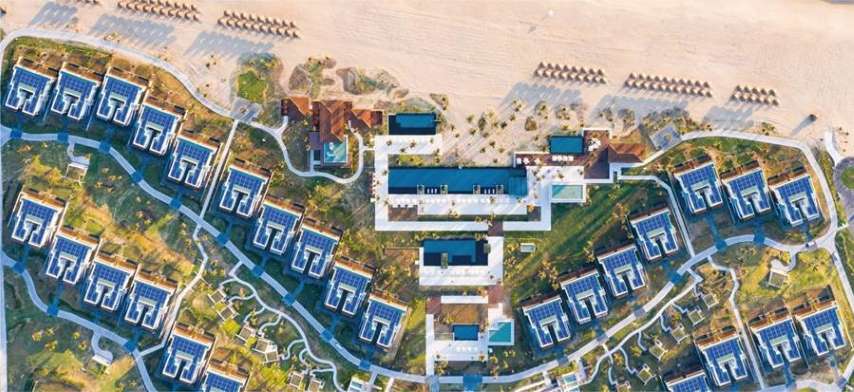 The resort's solar project will generate 3.83 million kilowatt hours of energy in its first year of operation alone. Excess solar energy from one part of the system is used by other facilities on the grid.
Last year, the resort, a Preferred Hotels member, launched a mobile app called "Alma Resort" available for download on Android, Apple, Windows and Amazon devices. The app opens the door to contactless communication with guests and staff in real-time as the world continues to tackle coronavirus, and marks a transition to more sustainable solutions by offering menus, resort maps and more digitally. The resort also hosts environmentally-friendly activities including tree planting for guests and beach cleaning by staff.
Alma's staff are fully vaccinated, undergo regular testing for COVID-19 and are equipped with extensive COVID-19 safety training. In response to the onset of the global pandemic, the resort implemented an array of ongoing health, safety and hygiene measures. To contact Alma or to make a booking, please visit alma-resort.com.