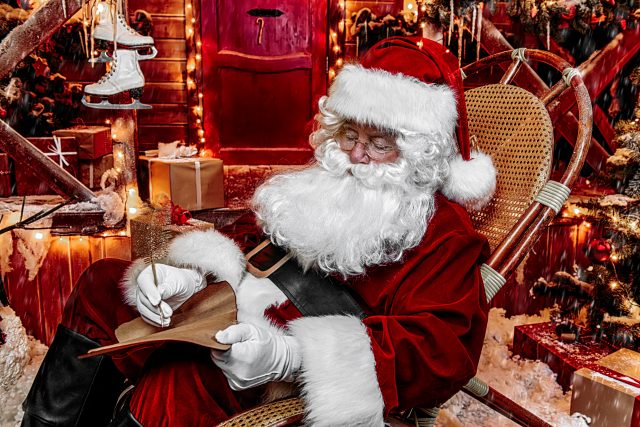 Designed for those looking to independently travel to Lapland, or to add to an existing itinerary, the new range of festive travel treats all include the chance to meet Santa in his official home in Lapland (Rovaniemi, Finland).
With many Santa package trips already booking up for this winter, Visit Lapland has created a new way for guests to plan and book a Santa adventure directly with suppliers in Lapland.
Our best value trip this winter is the Santa's Village Guided Tour & Meeting with Santa Claus below:
As well as meeting Santa himself, this trip also includes a visit to Santa's House of Snowmobiles – where you can see the permanent exhibition of the most popular snowmobiles of Lapland; a visit to Snowman World – a hotel made of ice and snow where you can meet the snowmen, eat in an icy restaurant and have fun in a lovely winter wonderland; send your friends original cards from Santa's post office using a special Arctic Circle postmark not available anywhere else in the world; and join a special ceremony of the Arctic Circle crossing – which runs through Rovaniemi.
Through this three-hour trip in Rovaniemi, Finland, you can add the chance to ride on a snowmobile, go on a husky or a reindeer ride when you are there.
With groups limited to a maximum of 8 you are assured an intimate, authentic experience with friends and family.
"Lapland is well known to be the home of Santa – and a family adventure to the region would not be complete without a chance to get in the festive mood," said Visit Lapland's Chad Blakley. "With Santa package holidays getting booked up well in advance, Visit Lapland has now opened up a new way for families to book a festive adventure – and it's not just limited to December as Santa is available to visit throughout the year!"
To find out more about travelling to and booking activities in Lapland, visit www.visitlapland.com