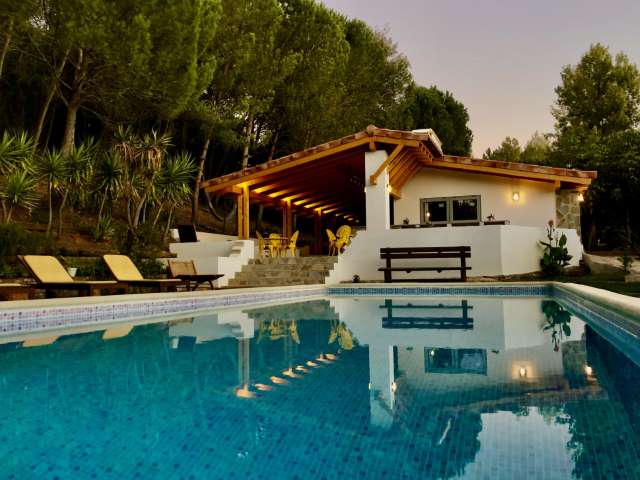 Quinta Camarena twists and spices up the usual concept of Retreat with their signature 'Not So Serious', Surf, Yoga & Wine, and now, with two new creative workshops for those who want to develop their artistic skills: The Sculpting, Yoga & Wine and the Photography, Yoga & Wine. At the base of each program, there´s always daily yoga surrounded by pine and oak trees, hiking, and healthy, delicious organic food & wine sourced from small local producers. A good balance of wellness, self-care, and enjoyment.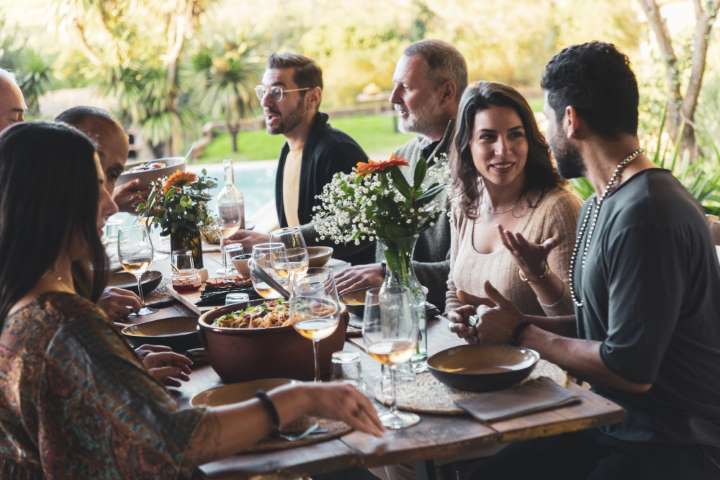 Quinta Camarena is a sustainably conscious hotel in the quaint rural town of Cercal do Alentejo. A place that will make you feel like you went back in time with its slow pace living, beautiful retro architecture, and the warmth of the people. Located only 15 minutes from the coast, where some of the most gorgeous and wild beaches of the Country have miraculously managed to stay almost secret, we can feel a mix of both rural and coastal beach vibes. This project was born through the minds and hearts of Cam Camarena, a photographer born and raised in Los Angeles, and Vera, Portuguese from Porto, who worked in fashion and design and has lived in Italy, Brazil, and New York where they both met. Their creative background played a strong role in having to develop the project amidst the challenges of a global pandemic. Every room has been carefully decorated with personal art pieces, antiques, and crafts from local artisans. Vera and Cam curate every detail of the programs and greet every guest personally so that every guest can feel welcomed as if at a friend´s place.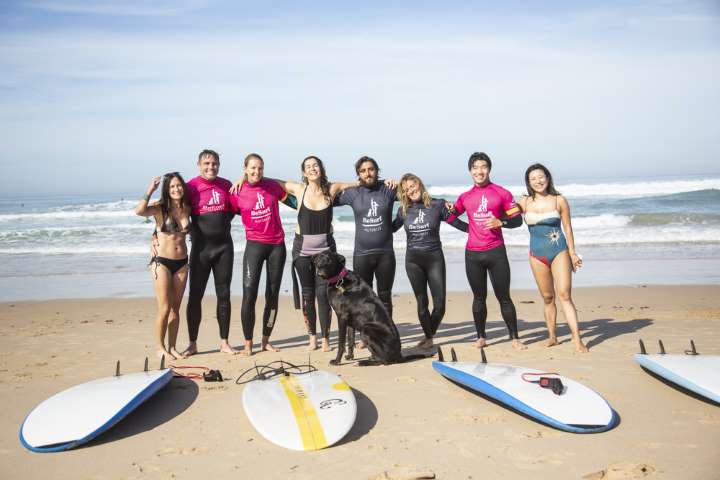 The 'Not So Serious Retreat' with Yoga & Wine  and  'The Surf, Yoga & Wine' have been running for two years now and have really found their crowd among those that want an active vacation where they keep their yoga practice, or even try it for the first time within a relaxed environment and indulge themselves with a nice daily glass or wine (or two, or more) because wine is such a big part of the local culture… and it´s a vacation. Hiking trips to the beach and massages are also in the program, as well as free time to read a book or relax by the pool. You have a whole plan available full of mini-tours and activities which you can decide last minute to join or not.
The two new creative Retreats : The Sculpting, Yoga & Wine and The Photography, Yoga & Wine are designated for everyone that wishes to stimulate their creative skills while having a delightful vacation among nature and a different culture. The groups are small and intimate, 6-8 people maximum. The sculpting classes happen in the studio of Peggy, a German artist, and winemaker that fell in love with Alentejo and set up one of her studios here. The process of sculpting is very intimate and therapeutic. The combination of observing, perceiving, and creating with the use of one's own hands, leads to great emotional satisfaction. The Photography workshop led by Cam Camarena is very free flow and set up in beautiful scenarios that will naturally stimulate creativity. Every day, after a discussion session where the basics of each topic will be explained, the group will go to a different location and wander and explore the region and practice their own artistic expression. Among the stunning nature, historical buildings, and the locals, there´s plenty of inspiration and so many interesting subjects to photograph.
Food & Wine are a very important part of all the programs, not only as an indulgence but a as way to connect with the local culture and sustainability concept that is part of Quinta Camarena. The food and wine tastings are always a moment to connect, learn about the origins of what's on the table, and of course, enjoy what the region has to offer. Each Retreat has a few set dates throughout the year, as indicated on the Website. Custom dates for groups of 6 or more are available by request.