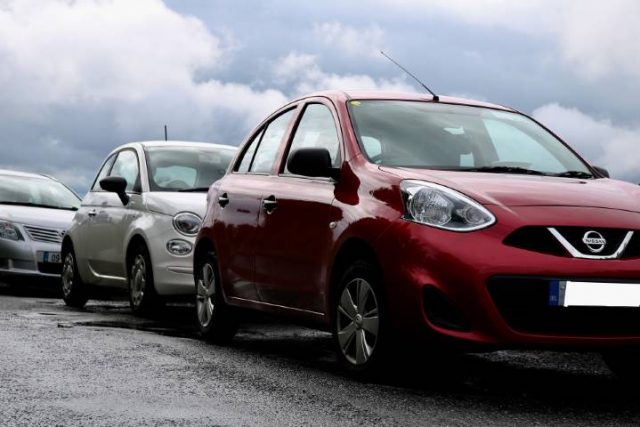 While some people drive their cars within a restricted radius, others like to explore the world out there on a road trip. If you're the adventurous type that likes to go from place to place, get car insurance quotes before you venture out as you must insure all your frequent road trips.
Perhaps you're telling yourself, "I've been on several trips and it's all been smooth." or "I'm not traveling that far." So, you see no need to add a travel protection plan to your auto insurance. Well, the future is different from the past. And even a few hours' destinations may present some unforeseen pitfalls.
If you're spending many hours on the road, and especially on roads you aren't familiar with, you're more vulnerable to risk. If you're a road trip aficionado, read on to find out the best car insurance policy to purchase and customize to your specific requirements.
Choose Comprehensive Car Policy
According to state laws, motorists must carry a minimum amount of bodily injury and property damage liability insurance. However, this form of third-party insurance does not provide comprehensive coverage, particularly during road trips.
Instead, opt for a comprehensive car policy. This is because it provides coverage against damage, theft, and fire insurance. Plus, monetary protection against natural and man-made disasters.
First, you won't have issues with the law when you get a comprehensive plan because it fits in the obligatory third-party insurance. Second, you qualify to buy several add-ons to help you tailor your auto insurance for your road trip coverage needs.
Add-ons
As previously stated, the add-on covers help strengthen your comprehensive car insurance to meet your road trip coverage requirements. Below are specific add-ons to factor in if you have frequent road trips lined up ahead.
Roadside Assistance
Picture a scenario where your car breaks down in the middle of nowhere. Who do you call for help? What happens to the rest of your trip? Well, this is where the roadside assistance add-on comes in handy.
The insurance company will dispatch its 24-hour emergency assistance team to your rescue immediately. It may dispatch a mechanic to where your car has broken down or haul the car to the nearest repair garage. Also, it may arrange an alternative means of transport for you to continue with the rest of your trip.
Passenger Cover
Road trips are always fun when you bring a host of people along. They could be your friends, colleagues, or relatives. In the event of a crash, you and your passengers are always at risk of suffering injuries.
Generally, a car insurance policy insures the driver through personal accident cover. If you're planning on tagging along with some friends, then you'll need to insure them as well. A passenger cover add-on will cover the medical expenses of the passengers inside your vehicle in the event of a mishap.
Personal Belongings Insurance
It's common practice to travel with your camping gear, sunglasses, camera, laptop, and other personal belongings during road trips. These belongings can easily suffer damage in a car collision. Apart from accidents, thieves may also break into your car and steal them.
With personal belongings covered, you can file a claim for a replacement or reimbursement of all the gadgets and items in the event of an accident or thievery act.
Zero Depreciation
Any car under 5 years old can benefit from this type of add-on cover. Road trip aficionados need it more because vehicles are inclined to suffer more damage during long trips.
Typically, the value of car parts depreciates over time. Auto insurers always factor in this aspect during claims settlement. They subtract the depreciation charges of the part in question while covering its repair or replacement.
With the zero depreciation add-on, the auto insurer does not take into account the depreciation amount during claims settlement. Hence, you get a higher sum of claim reimbursement than you would get without the cover.
The Bottom Line
As a road trip enthusiast, you don't want to think about what could go wrong during your frequent trips. All you want to imagine is the fun and breathtaking sights along the scenic routes to your destination.
However, unforeseen pitfalls are always lurking on the roads. A comprehensive car insurance plan coupled with the above-mentioned add-ons will ensure you're adequately covered during the entire road trip.