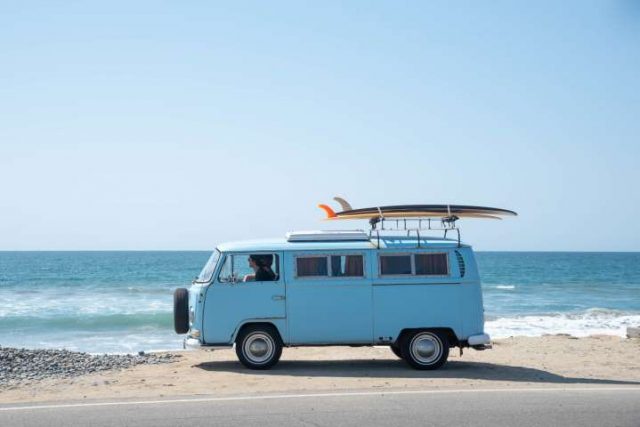 The beauty of travel today is that you can pretend to live anywhere — just search the #vanlife hashtag on Instagram and you'll find over 5 million photos of people parked in scenic, wild places. Thanks to the popularity of peer-to-peer sharing platforms like Outdoorsy, it's now easier than ever to rent an RV, campervan or airstream and try the #vanlife experience on for size, without having to buy.
Imagine being lulled to sleep by the crashing waves of the Vancouver Island coast or taking a shower in the shadow of Sulphur Mountain.
The only catch to getting away from the 4-star hotel and getting closer to a sky of 4-billion stars is overcoming any hesitations you have or stigmas you hold toward RV travel.
It's an easy fix. Let's start by demystifying a few of the most common concerns below.
No. 1: RVing is only for the old at heart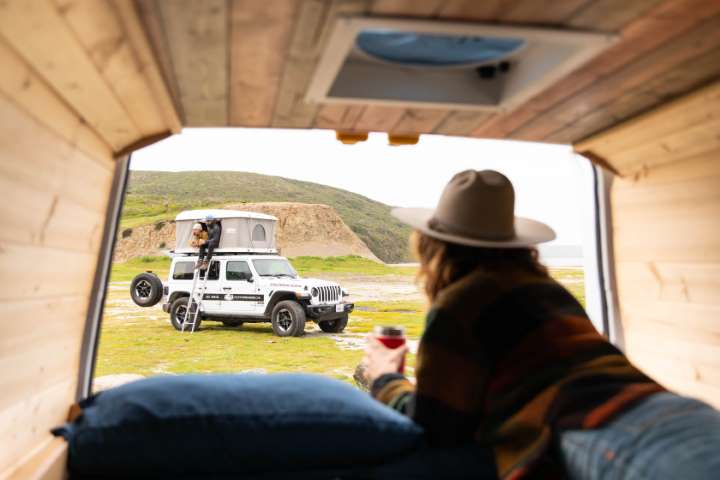 Not so shockingly, there's a growing group of young travelers who want to feel less like a checkbook and more like a participant in their trip. Which means, more emphasis is being placed on the road that lies in between Point A and Point B – not to mention, more attention on the mode of transportation you take to get to your final destination. Millennials and Gen Xers are outpacing the baby boomer generation in their desire for more unique, meaningful travel experiences. A recent survey from Outdoorsy shows that millennials and Gen Xers account for 71 per cent of renters.
No. 2: Air travel is cheaper than road travel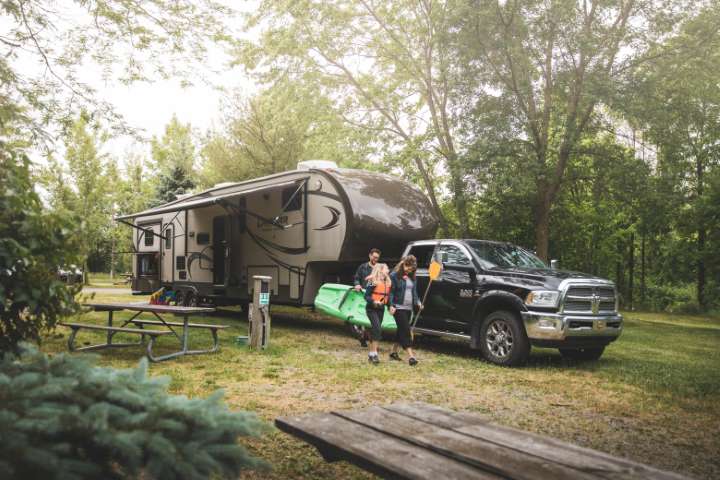 It's quick math. Add together the price of flights, accommodations, transportation, eating out, and activity entrance fees, and the cumulative tally of costs alone can make a massive dent in household finances. A common stigma first-time road trippers have is that RV rental options are expensive, cumbersome, and restrictive. The reality is you can choose to rent any size rig that's perfect for any family lifestyle – from tiny teardrop trailers that can be towed by a Prius to cute drivable campervans, for less than $100/night.
No. 3: You need a special license to drive an RV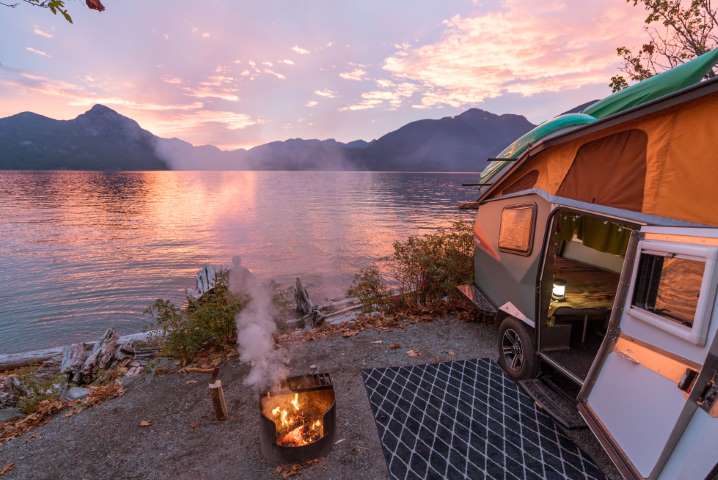 Surprise, surprise, you actually don't. Take a test drive with the RV owner at key exchange to feel more comfortable and boost your confidence behind the wheel. And remember: you can always skip the driving altogether and coordinate with the owner to get the rig delivered directly to your campsite.
No. 4: Something is bound to go wrong
We've all been there – or at least feared being there. You accidentally lock your keys in the car, discover a flat tire or god forbid the AC stops working in the dead heat of summer. Before you book your rental, make sure that the service you're using comes with 24/7 roadside assistance and customer support, so you're not alone out there, no matter the situation.
No. 5: You have to sleep in a Walmart parking lot
It's great for groceries, but there's more appealing places out there to spend the night. Check in to one of the more than 500 Kampgrounds of America (KOA) campgrounds at your fingertips in the U.S. and Canada, or park your rig for the night at one of Canada's breathtaking provincial parks (Banff will change your life). Pro tip: Free, social forum apps like iOverlander can be a helpful lifeline in pointing you toward a free campsite to spend the night.
No. 6: There's no bathroom
RV travel is the domino effect of perks. In addition to your flight, transportation, and accommodations all rolled into one package, RV rental options also include amenities to appease even the pickiest of travelers – from built-in bike racks, stovetops and kitchen sinks to a bathroom with shower. It's essentially like taking a hotel room on the road with you.  Side note…If you already have an RV but don't have a bike rack, check out this article on installing a bike rack on your RV.
No. 7: Planning a road trip is a hassle
We love a long CATSA airport line, extended flight delay, and cramped legroom as much as the next person, which is to say not at all. Just think: In an RV or campervan, you have unlimited packing space and room to stretch out and relax, sans any subtle armrest wars. So, go ahead, pack that extra pair of shoes and your favorite pillow – you won't find any judgement on the road. Need further convincing? A recent 2018 poll found that American families who camp — especially those in the millennial age group — say that it had a great impact on reducing stress (45% of U.S. campers, as well as 45% of millennials) and contributed to their emotional well-being (41% of U.S. campers, 43% of millennials).