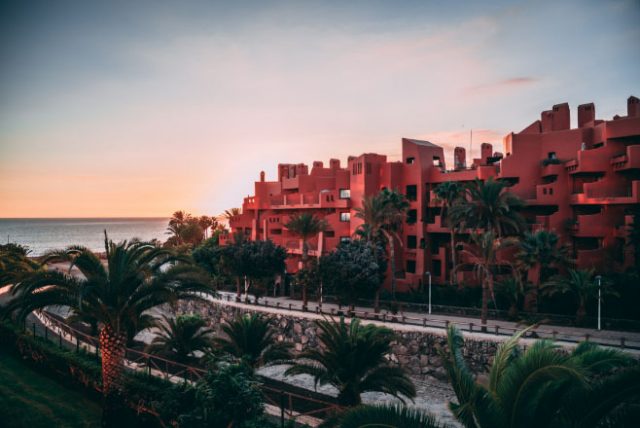 A holiday to Tenerife is always a family favourite, and it is not difficult to understand why this island is so popular for all ages. From fantastic beaches to great nightlife and hikes, there is something for everyone to enjoy. Here are our top tips and must-haves, to get the most out of your holiday to Tenerife.

Book an airport transfer
Going on holiday is an exciting yet stressful time of the year and preparation always brings the same problems. Don't let this get you down or allow yourself to be caught out – try to plan in advance as much as you can to save yourself time, money, and stress. Make sure you have packed and weighed your suitcase the night before so that you are able to wake up the morning of the flight and are good to go. Always book an airport transfer before you fly, to save the stress of finding transport when you get there, meaning you can start making the most of your time there as soon as you land.

Clothing
Even in the winter, Tenerife is very mild temperature-wise therefore there is no reason to take any winter clothes on your travels. For winter months, stick to trousers, a sweatshirt or a light jacket in the evenings, as well as some T-shirts and shorts during the daytime. If you plan on doing one of the many scenic hikes, then take with you a pair of comfy trainers. In the summer, you should really only need to take lightweight t-shirts, dresses, and swimsuits, and wear a comfy jumper at the airport just in case! Overpacking can not only be expensive but also extra hassle and stress.

Sun protection
Always pack sun cream with a UV filter, SPF 30 is recommended as a minimum to prevent burning and protect your skin from the sun, whilst still allowing you to catch a tan. It is important to remember that in Tenerife the sun shines strongly even in the winter, so regardless of the time of year you are planning on going, always bring some sun cream along with you. This should be paired with protective sunglasses and a nice sun hat or cap, to protect your head and prevent sunstroke.

Documentation
Make sure to bring your ID and passport, and carry this with you at all times on your journey. Put this in a secure safe in the hotel room once you have arrived. It can be helpful to also print out your boarding passes, in case of any technical issues arising. Keep up to date with travel advice, so your journey goes as smoothly as possible and you have all the right paperwork with you.

Other useful items
It is always useful to pack medical supplies such as paracetamol, plasters, and antiseptic, which can be brought from home or even purchased at the airport. Disposable toiletries are also useful for freeing up space and reducing the weight of your case, so you have extra space and can bring back some souvenirs from your travels!


---