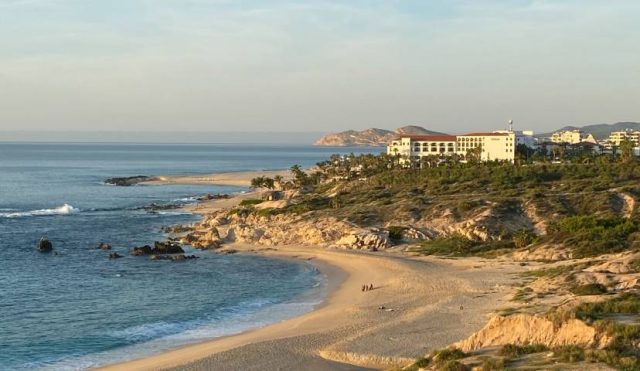 Though the realities of a global pandemic brought travel to a halt over the past year, increasing levels of vaccination have put vacations back on the menu in 2021. With travel on everyone's mind, this is a perfect opportunity to transform all your plans into reality, and there is no other place as unique as Los Cabos. The magnificent shores of Los Cabos offer its visitors beautiful beaches, breathtaking views, and the opportunity to create lasting memories. There are tons of fun activities to do on the beautiful Baja Peninsula, like enjoying the sun, sand, beach, nightlife, and incredible food. The destination is excited to welcome Canadians back and has prepared a full slate of enticing events for visitors celebrating their first post-COVID getaway. Below, we have compiled a list of events tailored to the visitors of Los Cabos. Read on to know more!
Los Cabos International Film Festival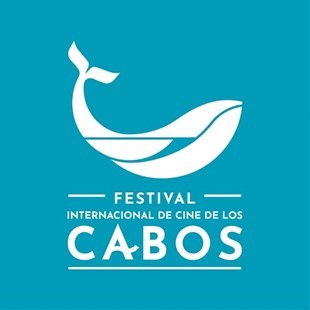 The annual Los Cabos film festival has been a cultural fixture since 2012 and has become a marquee event that seeks to promote dialogue and cultural exchange with the North American film industry. For five days, Los Cabos transforms into a hub for the cinematic arts and welcomes people worldwide to experience the magic of the film industry alongside spectacular ocean views. More often than not, the world premiere of Mexican and even some international films happens here. If you're staying in Los Cabos during the festival, you'll find no shortage of parties and events. All of Cabo San Lucas comes alive with bars, restaurants and lounges catering to their international visitors. It's an excellent opportunity for you to indulge in some luxury experiences and network your way through the town. So, don't miss out on hopping from sandy beaches to the red carpet in Los Cabos this year from Nov 10-17, 2021. You can find out more information about the festival right here.
Los Cabos Jazz Festival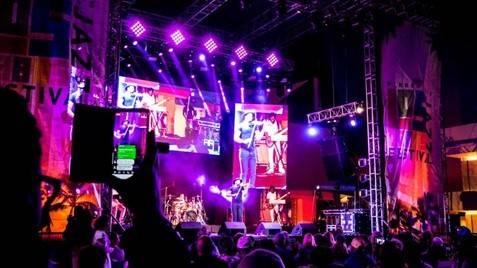 If you are a fan of Jazz and Blues, you won't want to miss out on this musical experience. Life Luxe Jazz offers soothing sounds and marvelous melodies for the discerning jazz aficionado as it pairs an upscale luxury destination with a lineup of jazz artists that will put the Grammys to shame. This four-day festival will be held from Nov 4 -7, 2021 and will offer the perfect mix of luxury, rhythm and relaxation with the views to back it up. Soothe and delight your ears with concerts playing all weekend long, including performances by Mike Phillips, Leela James, Avery Sunshine, Hiroshima, among many others. If you happen to be on vacation, stop-in guests can purchase tickets to the annual event that will include an all-access pass to the festival and drink and food to keep you satisfied. To learn more about the festival and the artist line up you can check out their website right here. 
The San Jose del Cabo Art Walk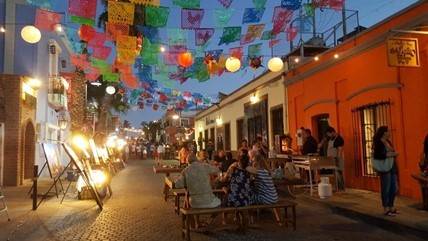 Have you found yourself in Los Cabos, Mexico, looking for a fresh way to spend your evening? Worry not!. All throughout the month of November 2021, June, the Gallery District Association in San Jose Del Will organise a weekly art walk. It is set to be held every Thursday evening between 5-9 pm. You can sip wine, nibble complimentary tapas from wandering restaurateurs, admire artistic works at unique galleries and meet the artists. The San Jose Del Cabo art walk is great for anyone who appreciates art or just wants to explore the deeper culture of the area. You will drift away from the Main Square and begin discovering the local galleries. At this Cabo Art Walk, you can view everything from hand-painted pottery, Shona African sculptures, blown glass, contemporary oil paintings and handmade Chiapas textiles to jewelry. For more details on how to visit this art lover's paradise you can click right here. 
Día de los Muertos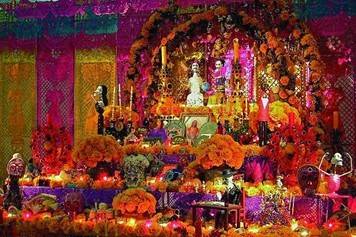 Día de los Muertos, or Day of the Dead, is a well-known Mexican holiday, most recognized for its decorated skulls, Catrinas and colourful decorations. Every November 1st and 2nd, it is believed those that have passed away are allowed to come back and visit their loved ones. Ofrendas or altars are often set up by families, decorating the table with candles, tokens of memories, photos, food, drinks, etc. Join the party as people will take to the streets wearing face paint and skeleton costumes, dancing to commemorate and welcome back those they have lost. Los Cabos has its twist on the holiday, with many different hotels, resorts and restaurants partaking in the event. The Secrets of La Catrina Festival give guests the chance to learn about the holiday's history while participating in its traditions with locals. The Altares en el Mar or Altars on the Sea Festival is something unique to Los Cabos. Taking place at the Cabo San Lucas marina, it combines the seaside culture of Los Cabos with the celebrations of Día de los Muertos. For more information on how to join in on the fun, click