$21 Million Seal & Sea Lion Exhibit at Como Zoo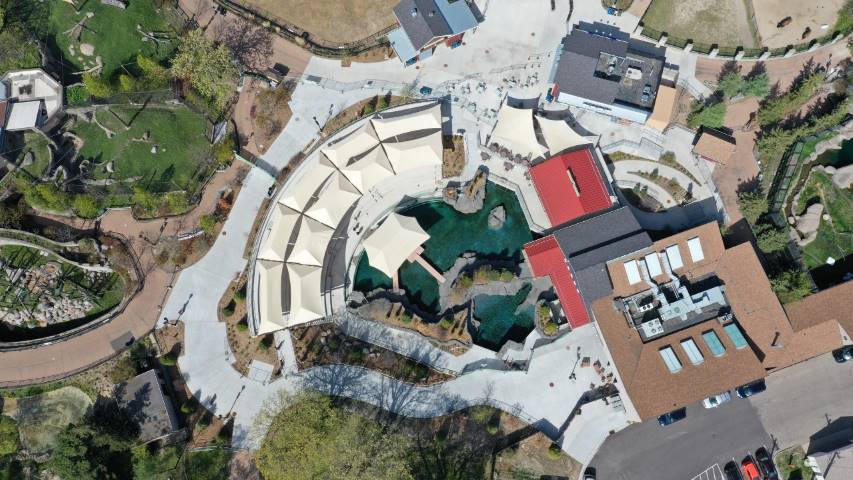 Big changes have come to the seal and sea lion exhibit at Como Zoo, which has been a fixture for over 60 years. The "Sparky Show" began in 1956 and has become one of Como's most popular attractions. The $21 million Como Harbor renovation is sure to make the exhibit better than ever. Three different pinniped species are featured in the redesign: two gray seals, two harbor seals, and four sea lions, including Sparky.
Visitors will find an immersive and naturalistic design that reflects the Pacific coast, two saltwater pools that have above and below water viewing, and an improved amphitheater experience. A new outdoor cafe was also added in the improvements – Pier 56 serves grilled burgers, pizza, salads, and kid's meal favorites including hot dogs and chicken nuggets.
Como Zoo is open to visitors 7 days a week. Como Zoo Reservations
St. Paul Saints are in a New League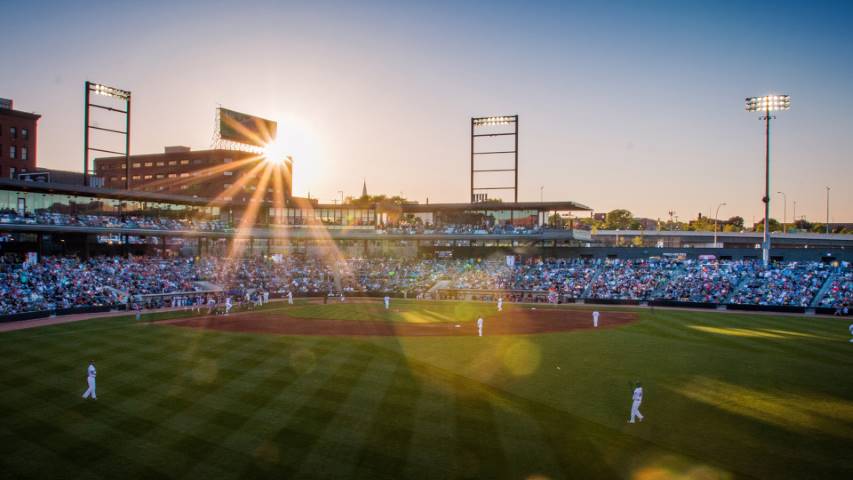 The St. Paul Saints are now the triple-A affiliate of the Minnesota Twins, making them part of their minor-league system. While that sounds like a big change, there are some things that are new and some that will stay the same.
What's different
The players on the field in Saints uniforms are under contract with the Twins. These are players that have been drafted or signed by the Twins and in many cases will eventually play at the Major League level. That means Saints fans will have the opportunity to see top prospects in all of baseball on our roster and the rosters of opponents.
The Saints will have new opponents. They are in a division with six other teams from Columbus, Indianapolis, Iowa, Louisville, Omaha, and Toledo.
What isn't changing
The ownership: Marv Goldklang, Mike Veeck, and Bill Murray are still the majority owners of the Saints.
"Fun is Good" is still the mantra and the silly promotions and irreverent humor will be stronger than ever.
Entertainment from the ushertainers and a pig mascot will remain – they've actually threatened to have more outrageous entertainment than usual.
Affordable tickets are not going anywhere – the prices of tickets is not going up.
Check out a game at Lowertown's CHS Field. Purchase Saints tickets
Reimagined Keg & Case West 7th Market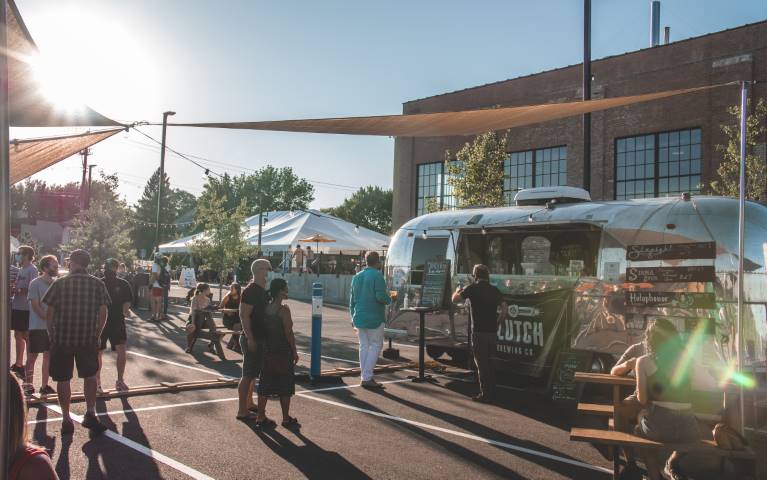 After a winter hibernation, Keg & Case West 7th Market has made a refresh and reopened with 9 new vendors, more approachable food prices and activities in their outdoor park every day.
Voted #1 Food Hall by USA TODAY in the year it opened, the market continues to offer a diverse culinary scene. Southern California and Mexico inspired street food featuring woodfired meats and cantina cocktails, a build-your-own hummus bar, a juice bar, craft sliders and sausages, Thai, authentic Jamaican street food, grilled cheese, French pastries, Middle Eastern halva, coffee and ice cream. Clutch Brewing Co. has a brewpub upstairs as well as a beer truck outdoors and visitors can take their beer and hard seltzer throughout the market.
In addition to all of the great food, you'll find specialty vendors selling candy, popcorn, switchel and pickles, cured meats, vinegars, sauces, marinades and pastas. indoor grown mushrooms, pottery, flowers and CBD.
The weekly event line-up includes:
Tots & Tales – Thursdays
Live Music & Throwback Movies – Thursdays
Summer Sessions Live Music Series – Fridays & Saturdays
Family Day – Sundays
Keg & Case West 7th Market is open Wednesday through Sunday. Hours
Events are Back!
We've got a lot of catching up to do when it comes to our favorite events. And sorry, not sorry, but there will be no sitting around this summer because the calendar is filling up. We expect the list to grow as vaccinations increase and restrictions lift – we'll keep you updated on our Summer Events page.
These long-time events will feel new after taking a break last year:
Chroma Zone Mural & Arts Festival May 22 through Sept
Flint Hills Family Festival June 1-12
Train Days June 5-6
Lowertown Sounds Thursday nights June 10-July 15
Deutsche Tage June 13-14
Northern Spark June 12-27
Lowertown Blues & Funk Fest Summer Concert Series June 12, July 10, August 14
WaterFest June 19-27
Back to the 50's Weekend June 18-20
Twin Cities Pride Family Fun Day June 20
GrillFest June 26-27
St. Paul Summer Beer Fest July 10
St. Paul Food Truck Festival July 17
Irish Fair August 13-15
IndiaFest August 14
Minnesota State Fair August 26-Labor Day, Sept 6
Check out their summer events overview and online event calendar