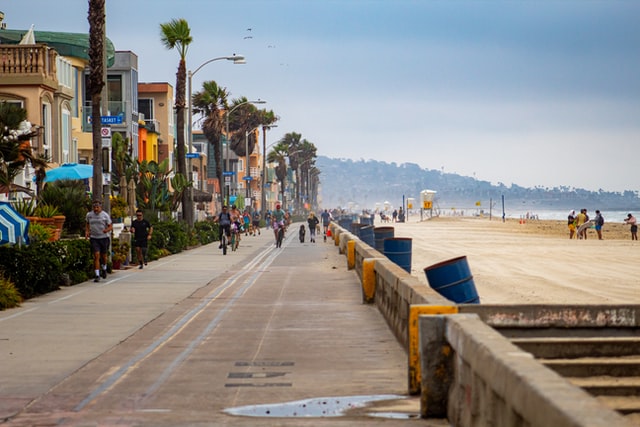 The 3.2-acre Denny Sanford Wildlife Explorers Basecamp at the San Diego Zoo, which opens February 2022 on the former Children's Zoo site, will blend innovation with opportunities to explore a variety of species, ranging from leafcutter ants and orb weaver spiders to prairie dogs and sloths.
Now its 33rd year, San Diego Museum Month is returning from Feb. 1 to Feb. 28, 2022, with half-off admission and in-person museum experiences at 45+ local museums and cultural attractions. The Museum Month pass is available for free at all Macy's store locations in San Diego County. Visitors can use each Museum Month pass all month long for up to four half-priced admissions at any of the participating museums.
Opened December 2021 in University Heights, San Diego's first absinthe bar and bistro Wormwood showcases more than 30 absinthes sourced from Europe and the United States, which are served in slow-drip fountains with a cube of sugar. The bistro's French-influenced fare revisits classic dishes and features small plates and shareable entrees prepared with local ingredients from Southern California and Baja, Mexico.
In November 2021, the San Diego Trolley opened its expanded UC San Diego Blue Line that now runs all the way from the U.S.-Mexico border to UC San Diego in La Jolla to the UTC Transit Center, adding nine new Trolley stations. The Trolley has on three color-coded lines connecting San Diego's east, south and north county communities with downtown San Diego.
San Diego International Airport (SAN) launched the "San Diego Flyer," a free electric shuttle bus service between San Diego International Airport (SAN) and Old Town Transit Center in November 2021. The shuttle operates seven days a week, with an average arrival every 20 to 30 minutes. The first pickup is at 4:45 a.m. and the last pickup/drop-off at 12:30 a.m., which are timed to match the schedules of the Trolley, Coaster, Amtrak as well as MTS bus lines.
For more information on San Diego's offerings, including exciting vacation packages and valuable coupons for attractions, restaurants and more, visit the San Diego Tourism Authority's website at www.sandiego.org.