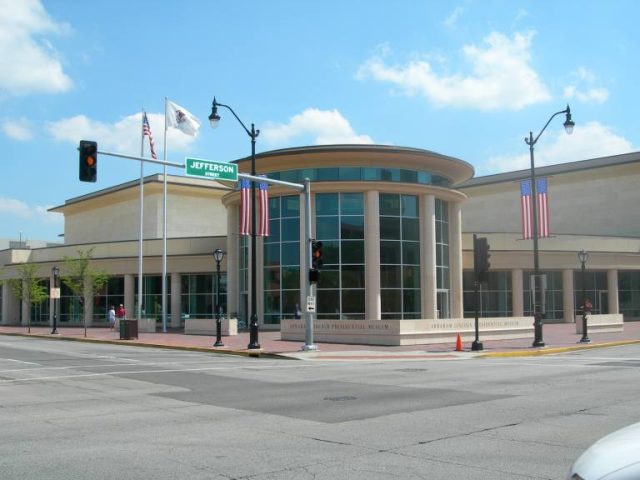 When it comes to exploring Illinois, you may find yourself wondering what to do in Illinois to make the most of your visit. This vibrant state, also known as the "Land of Lincoln," offers an array of activities and attractions that cater to every interest and passion. Whether you're seeking urban adventures, natural wonders, historical sites, or delicious culinary experiences, Illinois has something for everyone.
One of the top destinations for visitors to Illinois is undoubtedly Chicago. As you explore this bustling metropolis, you'll find a myriad of exciting things to do. In this article, we will guide you through the best activities in Illinois, showcasing the must-visit attractions that will ensure you have an unforgettable journey. So, let's dive in and discover what to do in Illinois!
Historical and Cultural Sites
Abraham Lincoln Presidential Library and Museum
Delve into the rich history of Illinois by visiting the Abraham Lincoln Presidential Library and Museum in Springfield. Explore the life in Illinois and legacy of one of America's greatest presidents through engaging exhibits and interactive displays. Gain a deeper understanding of Lincoln's impact on the nation and his pivotal role in shaping American history.
Cahokia Mounds State Historic Site
Uncover the mysteries of the ancient civilization at Cahokia Mounds State Historic Site. This UNESCO World Heritage Site preserves the remnants of the largest pre-Columbian settlement north of Mexico. Marvel at the towering mounds and learn about the fascinating culture and achievements of the Cahokia people through interpretive exhibits and guided tours.
Frank Lloyd Wright Home and Studio
Architecture enthusiasts will be captivated by a visit to the Frank Lloyd Wright Home and Studio in Oak Park. Step into the visionary world of the renowned architect and explore the birthplace of his iconic designs. Admire the harmonious blend of nature and architecture as you tour the meticulously preserved home and studio of this architectural genius.
Enjoying Outdoor Activities
Lake Michigan beaches
When it comes to what to do in Illinois, you should experience the sandy shores and refreshing waters of Lake Michigan. From Chicago's vibrant lakefront beaches to the picturesque coastal towns along the shoreline, there are endless opportunities for sunbathing, swimming, picnicking, and water sports. Relax on the beach, build sandcastles, or embark on a sailing adventure for a memorable day by the lake because there are the best areas of Illinois.
Skiing and snowboarding at the resorts
During the winter months, embrace the snowy landscapes of Illinois by hitting the slopes at the state's ski resorts. Head to destinations like Chestnut Mountain Resort, Alpine Valley Resort, or Galena Territory for thrilling downhill skiing, snowboarding, and tubing. Enjoy the crisp air, stunning views, and the exhilaration of gliding down the slopes.
Hiking and biking trails
For those seeking an active outdoor experience, Illinois offers an extensive network of hiking and biking trails. Explore places like the Illinois and Michigan Canal State Trail, the Great River Trail, or the Rock Island Trail, which wind through scenic landscapes, forests, and charming small towns. Lace up your hiking boots or hop on your bike for an adventure immersed in nature.
Unique Food and Drink Experiences
Chicago-style deep-dish pizza
Indulge in the iconic Chicago-style deep-dish pizza, a culinary delight that has become synonymous with the city. Sink your teeth into a thick, buttery crust filled with layers of gooey cheese, zesty tomato sauce, and your favorite toppings. Sample this delicious dish at renowned pizzerias like Lou Malnati's, Giordano's, or Gino's East for an unforgettable dining experience.
Craft breweries and beer tours
Illinois boasts a thriving craft beer scene, with numerous breweries scattered across the state. Take a brewery tour and savor a wide selection of locally crafted beers, from hoppy IPAs to rich stouts. Visit popular breweries like Revolution Brewing, Half Acre Beer Company, or Goose Island Brewery to discover unique flavors and immerse yourself in the vibrant craft beer culture.
Shopping and Entertainment
Magnificent Mile
Shop till you drop on Chicago's Magnificent Mile, a bustling stretch of Michigan Avenue renowned for its upscale boutiques, department stores, and luxury brands. Indulge in a day of retail therapy, explore designer fashion, discover unique treasures, and enjoy world-class dining and entertainment options in this iconic shopping district.
Woodfield Mall
For a premier shopping experience outside of Chicago, head to Woodfield Mall in Schaumburg. This expansive shopping center is home to over 300 stores, ranging from high-end retailers to popular fashion brands. From fashion and accessories to electronics and home decor, Woodfield Mall offers a diverse selection for every shopper's preferences.
Best Cities of Illinois
Illinois is home to several vibrant cities that offer unique experiences and attractions. Whether you're seeking cultural landmarks, culinary delights, outdoor adventures, or historical sites, these cities in Illinois have something for everyone. Here are some of the best cities to visit in Illinois:
Chicago: As the largest city in Illinois, Chicago is a world-class destination known for its iconic architecture, vibrant arts scene, and diverse culinary offerings. Explore popular attractions like Millennium Park, Navy Pier, the Art Institute of Chicago, and Willis Tower Skydeck. Don't miss the chance to indulge in Chicago-style deep-dish pizza and experience the lively atmosphere of neighborhoods like the Magnificent Mile and Wicker Park.
Springfield: As the capital of Illinois, Springfield is rich in history and offers a glimpse into the life of Abraham Lincoln. Visit the Abraham Lincoln Presidential Library and Museum, the Lincoln Home National Historic Site, and the Old State Capitol. Explore the beautiful Washington Park and immerse yourself in the historical charm of this city.
Galena: Nestled in the northwest corner of Illinois, Galena is a charming town renowned for its well-preserved 19th-century architecture. Take a stroll along the Main Street lined with boutique shops, art galleries, and restaurants. Visit the Ulysses S. Grant Home State Historic Site and enjoy outdoor activities like hiking, golfing, and boating in the surrounding area.
Conclusion
In conclusion, when it comes to what to do in Illinois, the options are truly endless. Whether you're an adventure seeker, a history buff, a nature enthusiast, or a food lover, Illinois has something to offer to every traveler.
And if you need professional assistance with your move to or within Illinois, consider contacting Patriotic Movers, a reliable and trustworthy moving company. They specialize in providing seamless and efficient moving services, ensuring a stress-free relocation experience. With their expertise and dedication, you can focus on enjoying all the wonderful activities that Illinois has to offer, while leaving the logistics of your move in capable hands.