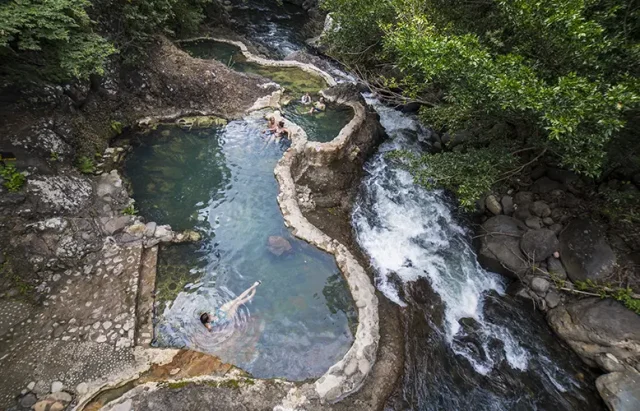 To pay homage to Costa Rica's abundant natural resources and picturesque green landscapes, we have curated this little guide for travelers seeking to infuse their itineraries with wellness-oriented activities while exploring the country. With its hot springs, stunning beaches, and lush forests, Costa Rica offers boundless prospects to engage in yoga and meditation amidst a truly exceptional environment.
Flow in the Forest
Enjoy an outdoor flow surrounded by the county's flora and fauna. Travelers can maximize the benefits from practicing yoga in the forest such as improving their focus and concentration with little to no distractions. With sounds of hummingbirds and howler monkeys swinging through the trees, you'll find yourself learning how to adapt to a new environment while increasing strength and flexibility. There is also no better setting to practice the Japanese art of forest bathing where visitors can partake in a guided forest bathing walk or simply by themselves amongst the trees. As the wind glides through the trees with the sun peaking through, travelers can meditate, rejuvenate and bask in the forest flow.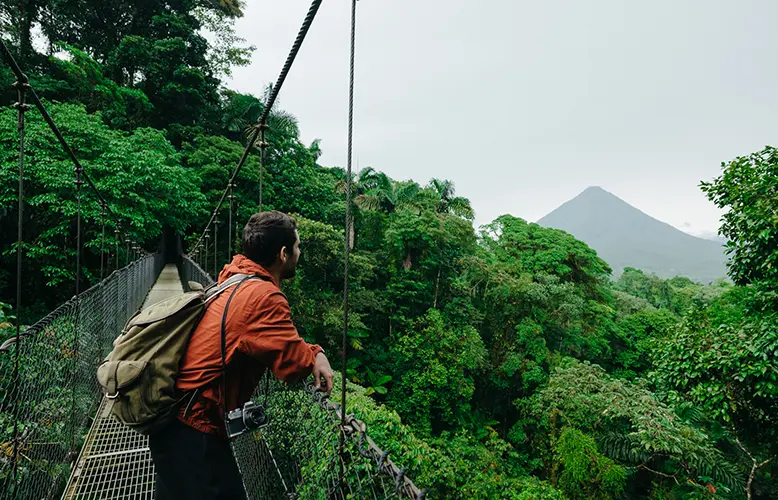 Reflect in the Gardens
Experience the beauty and tranquility when reflecting and meditating in the botanical gardens. Heighten your senses with the enchanting scents of orchids and hibiscus as you dial in outdoors. This unique environment provides an added layer of healing and restoration along with strengthening the mind and body.
Sunrise Morning Meditation
Boost your serotonin with a sunrise morning meditation on the beach. There is no better way to start your morning in Costa Rica than with a few affirmations as you watch the sun rise. The smell of sea salt and rhythmic sound of ocean waves can provide a breathing element like no other. You'll find yourself replicating the sounds of the waves with your breathing while inhaling the ocean air. Later you can finish off with a dip in the ocean to relieve the tension for an inner calm experience.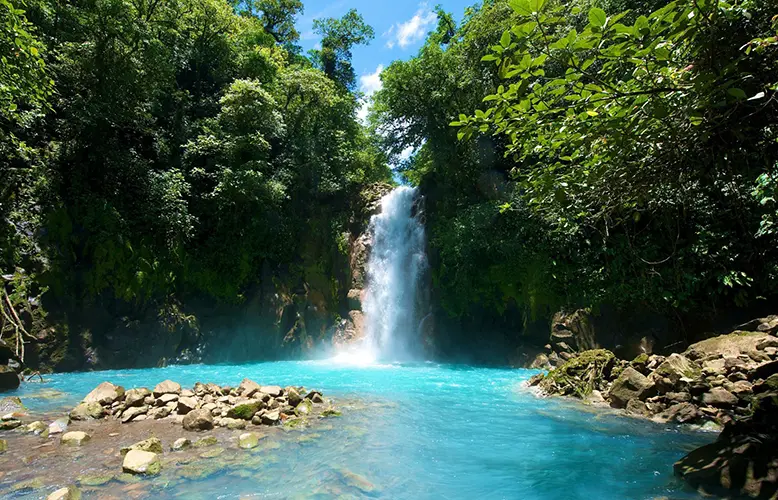 Barefoot Beside a Waterfall
There is nothing more soothing than the sounds of a cascading waterfall as you connect your mind and body with nature. With the sounds of rushing water while getting your daily dose of Vitamin D, travelers will restore the body with a view. This is a great opportunity to practice barefoot yoga that not only energizes the body but aligns your chakras with the environment. Barefoot yoga strengthens the muscles and mobility while increasing arch support and balance. End the session with a barefoot walk into the waterfall to increase the blood flow from the feet through the body for a stimulating experience.
Soak in Natural Hot Springs
Restore your mind and body as you soak in Costa Rica's natural hot springs that are fueled by an active volcano. The geothermal activity beneath the base of an active volcano provides the unique experience to meditate silently while naturally detoxing the body. It provides the ultimate combination of relaxation and mindfulness to promote restful sleep and health.