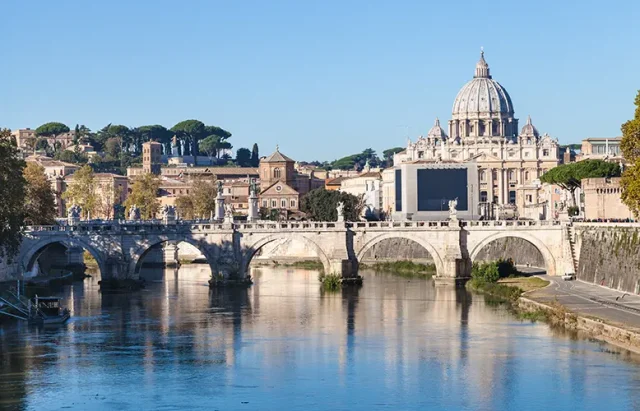 As we anticipate 2024, travel aficionados are in for a treat with a plethora of enchanting destinations offering fresh adventures. From journeying through Norway's stunning northern terrains by train to indulging in opulence at the newly inaugurated Grand Velas Boutique in Los Cabos.
Include these fantastic destinations in your 2024 travel wishlist.
Travel Norway by Train
In 2024, Up Norway presents an immersive extension further north with its Arctic Circle Express journey. This 15-night journey through northern Norway begins in vibrant Oslo and ventures to Bergen, Ålesund, Trondheim, Bodø (European Capital of Culture for 2024), and now extending all the way to Lofoten and Narvik. The standout highlight of this itinerary is the journey itself on a trio of Norway's most spectacular railways: Flåm, Rauma, and Ofotbanen. The Flåm Railway, an engineering marvel and Europe's steepest rail line, treats travelers to a descent of 2,828 feet to the fjord below. Meanwhile, the Rauma Railway offers an unrivaled passage through the dramatic Romsdalen valley, and the Ofotbanen Arctic Train is a unique marvel fully above the Arctic Circle presenting panoramic views of towering peaks and cascading waterfalls. Luxurious and authentic accommodations range from boutique hotels that overlook the commanding Hardangerjøkulen glacier to the cozy embrace of a traditional fisherman's cabin. In 2024, guests can also opt to stay at the brand new Basecamp Narvik in the Narvikfjellet Mountains. Meanwhile, just south of Bergen, LGBTQ advocate owner Torstein Hatlevik of Haaheim Gård is set to offer a diverse and engaging culture program in 2024 from special dinners, concerts, courses on sustainability, and handcraft workshops, to Christmas markets and other seasonal events. 
Experience Unrivaled Luxury at the New Grand Velas Boutique Los Cabos
The anticipated opening of  Grand Velas Boutique Los Cabos, slated for the end of 2023, presents an unparalleled opportunity for luxury-seeking travelers. This adults-only sanctuary, an innovative extension of the renowned Grand Velas Los Cabos, is a testament to excellence, earning the prestigious Forbes Travel Guide's five-star rating. The new boutique resort promises an extraordinary haven of relaxation, complete with 79 luxurious suites boasting private terraces, intricate design details, and a neutral palette accented by Mexican art and metal touches. Culinary aficionados will relish the two-star Michelin consulting chef's creative dining experiences and a wine selection inspired by Mexico's fine wine region. The resort's innovative spa treatments, such as the "Sounds of the Ocean" massage and "Ice and Fire Therapy," further elevate the indulgent experience. With the opportunity to explore the spectacular landscapes of Los Cabos and indulge in top-tier gastronomy, Grand Velas Boutique offers a compelling invitation to embrace 2024 in ultimate style and comfort.
Embark on a Roman Journey 
In 2024, Rome's allure remains as captivating as ever, owing to its rich culinary offerings and a harmonious blend of art and culture. Travelers seeking to immerse themselves in the Eternal City's iconic sights, gastronomy, and unparalleled cultural essence will find their ideal haven at Sofitel Rome Villa Borghese. Nestled within a 19th-century Roman palazzo and conveniently situated near the city's renowned cultural landmarks and parks, this exquisite hotel promises an array of tailor-made services and amenities. From immersive artistic encounters and curated food tours to solo escapades with esteemed local figures and exclusive luxury day trips, every facet of Rome's splendor comes alive. History enthusiasts have an exciting new attraction awaiting them in Rome. The city's authorities recently unveiled Largo di Torre Argentina, the ancient location where the notorious assassination of Julius Caesar occurred at the hands of his inner circle. For travelers exploring Rome, this historical site presents a one-of-a-kind chance to immerse themselves in the captivating history of the city.
Cavtat, located just south of Dubrovnik, promises to be 2024's Adriatic jewel. For travelers seeking a city off-the-beaten-path, Cavtat beckons with its alluring charm. In 2024, Cavtat's appeal is set to shine even brighter with the completion of an all-new waterfront promenade. Travelers can wander along the stunning waterfront, where palm trees sway in the breeze, along with inviting beaches, monuments, and museums. Amidst this coastal beauty, Hotel Supetar stands as a newly renovated haven of refinement. Nestled amid quaint streets and offering Adriatic panoramas, the hotel provides an authentic Mediterranean culinary experience and a curated selection of fine wines at its restaurant and wine bar. The oasis-like garden, complete with an infinity-edge pool, invites relaxation and rejuvenation. History enthusiasts will revel in the proximity of Hotel Supetar to the Cavtat museum, home to captivating artifacts from the ancient settlement of Epidaurum. 
Unleash Outdoor Adventure in Argentina
In the unmatched wine region of Mendoza, Argentina, 2024 brings in an awakening to the region's landscapes and outdoor adventure. The location offers ideal opportunities for visitors to immerse themselves in a variety of activities, from invigorating hikes through the Andes Mountains to exhilarating rafting escapades on the Mendoza River. As a wine lover's haven, Mendoza invites travelers to savor relaxation, whether it's enjoying a glass of wine amidst the vineyards or indulging in outdoor spa experiences. For a truly distinguished stay, SB Winemaker's House & Spa Suites beckons allows guests to embrace the epitome of luxury as they revel in fully integrated in-room spa features, including steam rooms, sensations showers, massage tables, and even dry saunas in select suites. The on-site experience coordinator is ready to assist in crafting ideal itineraries ranging from horseback riding, trekking, private seaplane air safaris, and soaring above the vineyards in a hot air balloon. After days filled with exploration, travelers can come back to SB Winemaker's House & Spa Suites to delight in wine tastings, cooking classes, wellness rituals, and a number of gastronomic offerings.