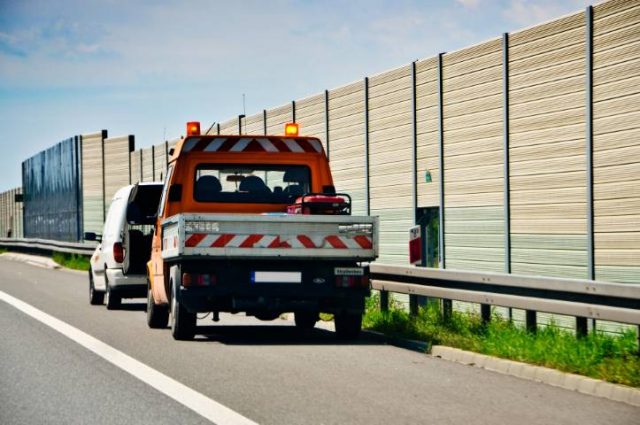 Whether you're driving a beat-up old car or a brand new one, breaking down on the road is always a possibility. The best way to handle a situation like breaking down is to be prepared when it does inevitably happen at some point. How should you prepare though?
Insurance policies Have been offering roadside assistance programs for a long time and figuring out which one is best for you is important to ensure a service that you are comfortable paying for. Each one has their pros and cons and while some might be better than others for you, it is always best to be informed on any subject that costs you money.
If your car breaks down and you end up wanting to get rid of it, there are a number of options you can take to earn some reimbursement. Consider even selling your car online as there are websites willing to buy damaged and even totaled cars.
Allstate
Allstate has been flexible with their roadside assistance offering three different tiers of plans to pick. Each one caters to a different mindset and if you already have Allstate insurance you might want to try one out.
If you do not think you will be needing a ton of roadside assistance, Allstate provides an option for you. Allstate offers a pay-per-use plan that allows you to skip out on paying monthly for roadside assistance. Whenever you call for assistance, Allstate will bill you based on what sort of services you might need. This is great for people with new cars who aren't worried about breaking down but still want some layer of protection for emergencies.
Another plan Allstate can provide is adding towing and labor coverage to your insurance policy. This will cover towing services, jumpstarts, tire changes, winching, fuel delivery, and even help you out when your locked out of your car. This service can start at $25 dollars a year, and while a little more expensive than other plans, provides a little bit more as well.
Your final option with Allstate is to sign on for an annual membership plan which is available even to those that don't have Allstate as their insurance provider. Starting at $79 a year, expect all the service from their other plans, along with discounts and special bonuses.
AAA
AAA is not a plan provided through an insurance provider, but more of an auto club that specialized in roadside assistance. The programs they offer are more expensive than what you would see from an insurance company, but AAA generally has a better reputation and a larger network as their biggest selling factor.
The AAA basic plan runs around average $50 a year but can vary based on location. With this plan you can expect all the services you might expect from a roadside assistance program, with towing up to 7 miles and locksmithing up to a value of $50 provided for. You're allowed 4 roadside assistance calls a year and you are also offered several other benefits like identity theft monitoring and travel store discounts.
AAA Plus grants you all the benefits of basic along with towing up to 100 miles and $100 worth of locksmithing. Great if you need something more substantial in roadside assistance.
AAA Premier Provides a number of loaded benefits that will get rid of any concern you might have had about breaking down as they really do offer everything and the kitchen sink. Of course, services like a free day of emergency vehicle rental do come at a premium, but if you are the kind of person who needs to feel secure, this is a great option.
Farmers Insurance
Farmers Insurance offers a flexible roadside assistance program that allows you to use another company's policy and then have Farmers Insurance foot the bill. Of course, you need to make sure you have proper documentation in receipts or Farmers won't find your claim credible.
The company also offers a service of their own that covers most things you will probably need. This service is great for people who don't want to be bound to one service program as another one might have a better specific service that you would prefer.
Geico
Geico offers a run of the mill roadside assistance program that will add on to your policy. Starting at just $14, you get a good price for a competitive roadside assistance program.
Geico's service also comes with an app that will show on a map where the dispatched service vehicle is. This is a great modern addition to a program like this and can be the driving force behind taking this service.
Roadside assistance programs all vary in cost and utility, but they all have the same goal of helping you out when you're in the middle of an automotive emergency. Picking the right one for you will be based heavily on personal preference or what insurance policy you already have. While these are some of the best programs, there are others out there and doing some research can help you out in the long run with roadside assistance.