Japan is one of the most popular destinations in the world; you'll be hard-pressed to find someone who doesn't want to visit it. There are very good reasons that make Japan so exotic and alluring in the eyes of foreigners. The stark contrast between cultures sparks a lot of curiosity in Western and Eastern countries. To help you understand why Japan is a suitable candidate for your next trip, we created a guide with the top reasons and the best ways to prepare for your visit.
Learning the Language
If you're really planning to have fun exploring Japan, nothing can halt your fun like not understanding the local language. While English is taught in Japanese schools from a young age, the English language still isn't as popular as you'd think. If you're serious about learning the Japanese language, or at least its basics, you should look at a couple of options that are available that have been tried and tested, such as online courses. You'll find that these best programs to learn Japanese from are efficient and give you the basics of conversational Japanese in the shortest time. It's also very convenient as you can continue learning from these courses from anywhere, you're not obliged to have a set day and time to visit classes because you can do it from the comfort of your home or even on the go, from your device. Depending on your native tongue, learning the Japanese language may be a breeze, especially if you stay in Japan for a while.
Temples and Shrines
Even if you're not a religious person, you can't help but be awestruck by the magnificent ancient temples that withstood the test of time for hundreds of years. Buddhist and Shinto temples are quite abundant in Japan, and yet they're all beautiful and majestic in their own way. You don't have to travel somewhere specific because you'll find them distributed across the whole country. Kyoto alone, one of the most preserved cities in japan has about 2,000 temples and shrines. If you want to prepare for an ancient sightseeing trip, you should take the time to research the most famous and popular sights, then look for the less known ones once you reach japan.
Cleanliness
Japan is quite popular for the population's obsession with cleanliness. This is not an OCD case but japan takes cleanliness seriously because children are disciplined as early as possible to preserve their environment and its cleanliness. Comparing Japan's cleanliness to any other country would be an unfair comparison. You don't have to worry about unclean sights like litter, discarded cups, or any form of trash.
Natural Landscapes
If you're someone who wants to connect to nature, Japan is the best place for you to visit. Don't expect to have any trouble with finding scenic landscapes as you travel throughout the whole country. Nature has a direct effect on the Japanese culture, and you'll understand why once you see Sakura trees and snowy mountain tops scattered across Japan.
Disney and Studio Ghibli
A lot of people are fans of the entertainment exports of Japanese culture. Whether it's anime or a cool Disneyland you're looking for, you'll get to enjoy the awe of those two great places. Studio Ghibli museum, which is visited by people from all over the world, is known for creating great and timeless animation movies. You'll be quite delighted by the souvenir shops around the museum, thanks to how well-stocked they are.
Handling the Formalities
If you happen to originally be from Australia, the UK, or the US and have citizenship, you're in luck. Citizens of those countries don't have to have visas to visit Japan. Ensure that your passport is valid, and you have the opportunity of staying in Japan for up to 90 days without getting a special visa. If you're a citizen of another country, you'll have to follow the guidelines depending on their country.
The expenses of healthcare in Japan are quite expensive compared to other countries, which is why many people enroll in health insurance before they depart to Japan. You can also check to see if your credit card provides you with any sort of health coverage. It's also important to note that you should get any important medicine you need with you because you may not find it there easily.
The Food
Everyone who has visited Japan, even if it's just once, has found a great ramen corner or a sushi bar that they were addicted to. Those who already enjoy Japanese cuisine are going to have the time of their life because there is no shortage of authentic and legit Japanese restaurants. If you really prepare for a foodie journey across Japan, you shouldn't do it alone and find a local friend that can aid you in your quest.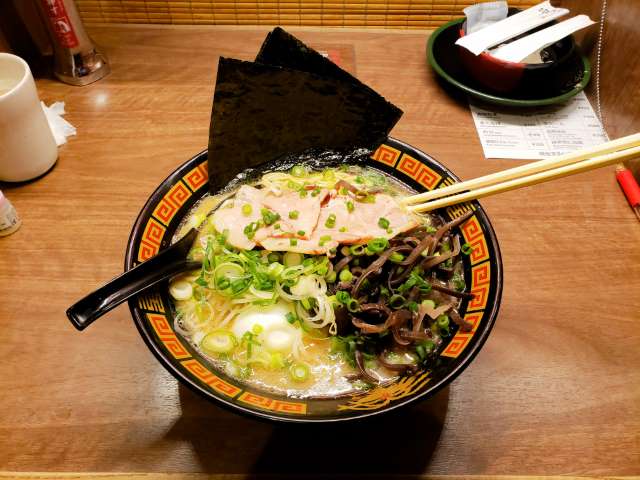 The xenophobic roots that were once so strong in Japan have started to fade away, showing a wide spectrum of colors that foreigners didn't know existed. Before deciding to visit Japan or any country, in general, you need to determine the type of trip you're looking for. A country like Japan, that has a wide range of activities and things to see, begs you to create a suitable plan.