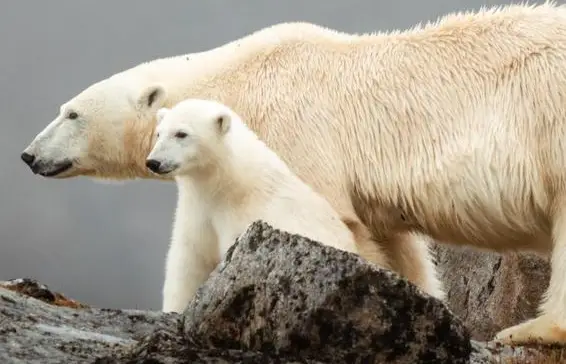 Today, Aurora Expeditions, announced a competition where one lucky person will have the opportunity to win* a trip for two valued at US$37,390 on board one of its purpose-built intimate ships, the Greg Mortimer and recently launched Sylvia Earle in its Life-Changing Arctic Competition. Running from May 18 to July 19, 2023, the competition is open to anyone globally over the age of 18. Consumers may enter to win here. 
The winner can choose between three incredible departures: Iceland Circumnavigation, Jewels of the Arctic or Svalbard Odyssey, each departing in 2024. To apply, they need to share their dream Arctic voyage with Aurora Expeditions and why in 25 words or less. The prize package* includes airfare and their selected voyage in a Balcony C Stateroom. More information on each voyage below:
Jewels of the Arctic – 15 days departing June 23, July 7 or August 21, 2024
Explore the Arctics highlights Svalbard, with its rare Arctic wilderness and where a polar bear may have your pulse racing; East Greenland, sail into the world's largest fjords, Scoresbysund and call on Ittoqqortoormiit, one of the world's remotest Inuit settlements before ending in Iceland.
Svalbard Odyssey – 12 days departing June 19 or August 11, 2024
Enjoy the best of Svalbard, a world of endless daylight where wildlife sightings can range from walruses and whales to Arctic foxes and polar bears, or discover historic camps of explorers all while exploring the breathtakingly beautiful Norwegian fjords.
Iceland Circumnavigation 11 days Departing May 21, 2024
Explore the 'Land of Ice and Fire' where snow-capped peaks rise above glaciers and active volcanoes rumble. Walk along a black sand beach strewn or explore spectacular fjords and impressive waterfalls, in one of the most geologically active places on earth. It is also home to the largest seabird cliffs in Europe.
Aurora Expeditions is a multi-award-winning expedition travel company with over 32 years of exploration experience. It is a leader in life-changing, sustainable and respectful small-ship expeditions to the world's most remote natural environments and through immersive and enriching experiences creating lifelong ambassadors of our planet.   
* Terms and conditions apply