The COVID-19 pandemic has hit the hospitality industry hard and has put a hold on countless events this year, including weddings, that had been lovingly and painstakingly planned by couples across the GTA.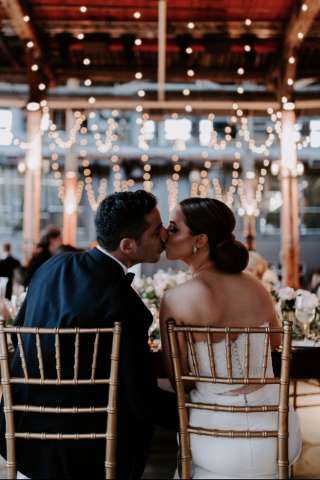 Many couples who were planning for their 2020 nuptials have had to cancel or postpone their special day and, in some cases, have lost out on deposits and venues. Steam Whistle Brewing knows that this can be a stressful time for any couple. In order to help one lucky couple, Steam Whistle has launched its In Service of Love contest, where one couple who works in hospitality will win their dream wedding.
"Your wedding is one of the most special and memorable days of your life and unfortunately the ability to share and celebrate your union with loved ones has been taken away during the pandemic," says Tanya Mora, Director of Events at Steam Whistle. "We are thrilled to provide one lucky couple in the GTA with an all expenses paid premium wedding experience!"
Steam Whistle's In Service of Love contest launches July 7th and closes July 21st. To enter, couples with one partner who is a hospitality worker (i.e. employees of hotels, restaurants, casinos, theme parks, cruise lines, venues, travel and tourism, etc.) can visit the In Service of Love website and share their love story in the online form.
The lucky couple will receive a dream wedding from Steam Whistle values at $60,000. The prize includes:
"Hospitality is at the core of everything we do at Steam Whistle so we couldn't think of a better way to support our fellow service industry workers than by celebrating the love of two people who have brought the joy of connection to so many," says Sonia Borkar, Wedding Specialist.
To enter the In Service of Love contest, please visit www.InServiceOfLove.ca
Join the conversation on Twitter @SteamWhistle, Instagram @SteamWhistleBrewing and Facebook at /SteamWhistle. For more information, please visit steamwhistle.ca.